The United Kingdom is famous for many things — soccer, tea, the Royal Family. It has also brought us many great brands. David Beckham. The Beatles. Sure, these "brands" were known for their impressive skills and talents, but clever marketing played a huge role.
Take The Beatles, for example. While they were a great hit in the UK, it didn't happen automatically in the United States. Brian Epstein, their band manager, for example got promo staff over in the US to wear Beatles wigs to help get American audiences excited about their music. That's just one of the marketing tricks he had to pull out of his hat.
Much has changed since then. Now, you'll have a dedicated brand manager instead of a band manager having to wear multiple hats (or wigs). You'll also need to ensure that you take your offline experience online too.
To help you with the latter, there are luckily many experienced digital marketing agencies, particularly in the UK. We've scoured the web to create this listicle featuring 21 of the best digital marketing agencies based in the UK. These teams of digital marketers and master designers will help you to get the word out about your brand, not just locally but across the world.
---
Top 21 Digital Marketing Agencies in the UK for Next Level Results
---
21 Leading Digital Marketing Agencies in the UK


Founded in Germany only a few years ago, Audiencely has added a London office and also expanded their target audience. Initially, it focused on creating marketing campaigns for the gaming industry, but they've now also made a name for themselves in the lifestyle marketing sector and have worked with brands, that include well-known names like NordVPN, Tencent, and Disney, from a number of sectors.
While they don't offer as many different digital marketing services as many of the other agencies on our list, they can help brands with influencer marketing, social media marketing, and paid media. Included in their services are a comprehensive social media analysis, channel management, and content creation.
Key services include:
TikTok marketing

PPC advertising

Display ads

Influencer marketing


Influencer marketing means significantly more than sponsoring hilarious videos or glamourous Instagram posts.
With Audiencly the right influencer marketing strategy enables companies to reach their …
---
With an office in London as well as in the US, Moburst is one of the leading full-service, digital agencies. They can help you to create a digital strategy that will set you apart from the competition, even in a competitive industry. While keeping your objectives and budget in mind, they will offer a fresh perspective after exploring all the facets of your digital presence.
From high-growth startups to big, multinational brands, they can tackle any digital project. Some of the brands that they've helped to excel include Samsung, Reddit, and Pfizer.
Key services include:
Marketing strategy

Media buying

Website development

Video production

Social media management


Harness the power of influencers to achieve your growth goals with Moburst, a leading global performance influencer marketing agency that helps brands over-achieve their goals and become category lead…
---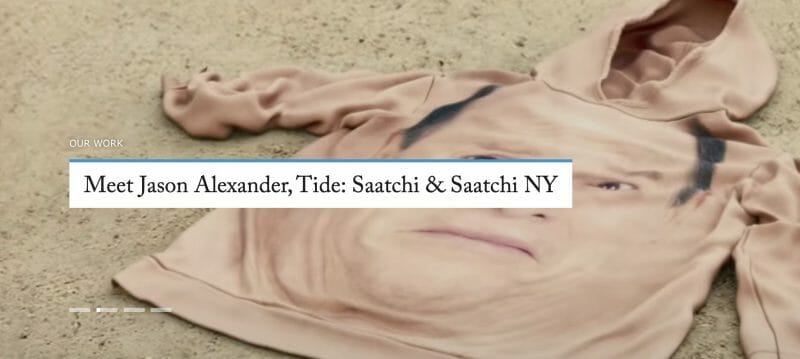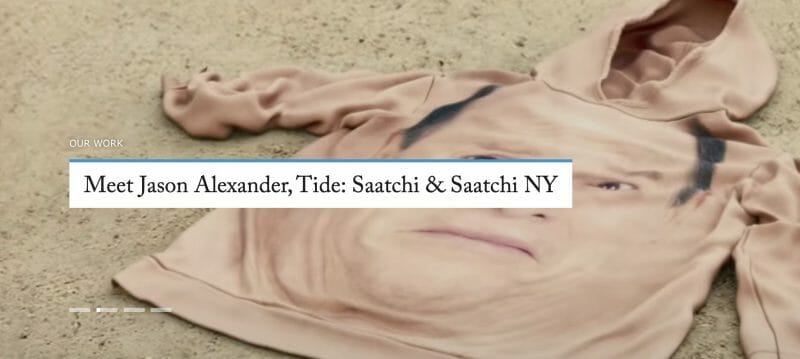 Founded in 1970, Saatchi & Saatchi needs no introduction. They're one of the global leaders in communication and advertising. Headquartered in London and boasting offices in more than 67 countries, they've attracted thousands of the most creative professionals and, as you would expect, they've also worked with a number of massive global brands that include names like Visa, Toyota, and HSBC.
---


We Are Social describes themselves as a "socially-led, creative agency" that's "fluent in the language of the internet". All their services are grounded in an intimate knowledge of social behavior and online culture. In addition to offices in the UK, their presence also spans across three other continents where they have several more offices.
Not only do they boast an impressive global footprint, but their client list is equally noteworthy. They've worked with several global brands that include names like Disney, Netflix, and Lego to mention only a few.
Key services include:
Brand planning

Campaign strategy

Content creation

Design

Video and photography

Influencer marketing

Paid media management
---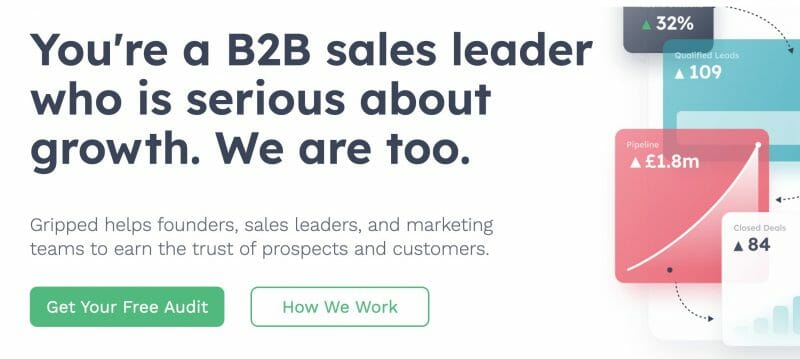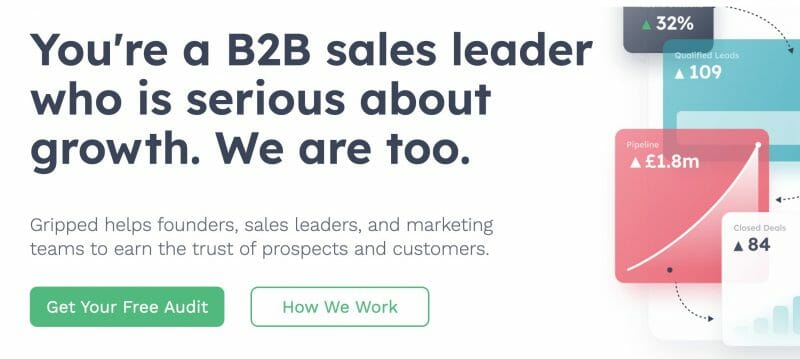 B2B brands can check out Gripped, a digital-first marketing and sales agency that's based in London. They help B2B tech and SaaS businesses in the United Kingdom to create a growth strategy and implement ongoing marketing programmes. That said, as they use quite a unique approach, they might not be the best fit for all companies in these industries. They work best with businesses that feel positive about the future and are keen to enter into a long-term relationship. So, if you're looking for a month-by-month arrangement, continue your search…
Key services include:
Digital marketing strategy

Content marketing

Website development

Paid search

Paid social

B2B SEO
---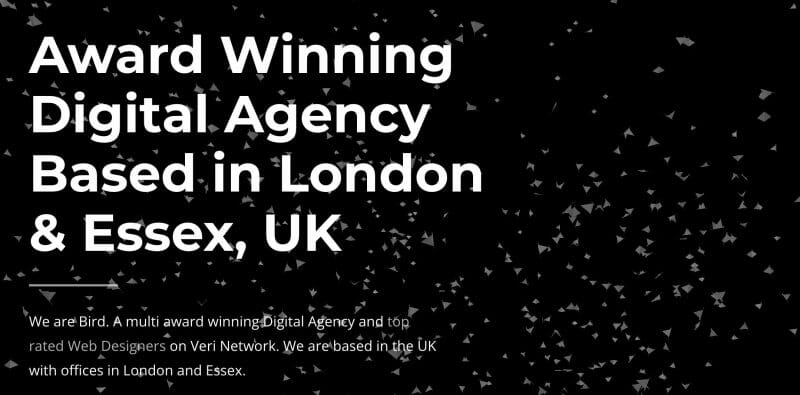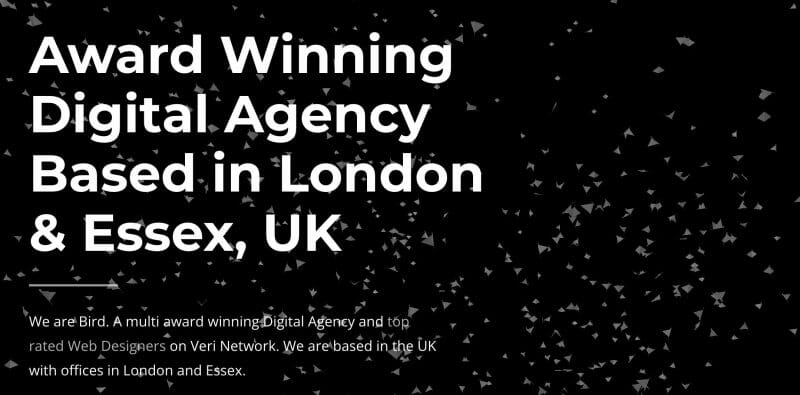 Bird Marketing is an award-winning, UK-based digital agency that has offices in Essex and London (as well as in New York and Dubai). Their work has been recognized by the likes of Business Insider and The London Economic and landed them well-known clients like Aramex and Huawei.
While they don't offer as many digital marketing services, they're a great agency to partner with if you need help with SEO, PPC, or website design. They'll ensure that you have a mobile-ready website that uses high-converting design to help you climb those rankings. And, if you need additional help to get you to appear higher in the search results, they've helped their clients to rank higher for some of the most competitive keywords.
---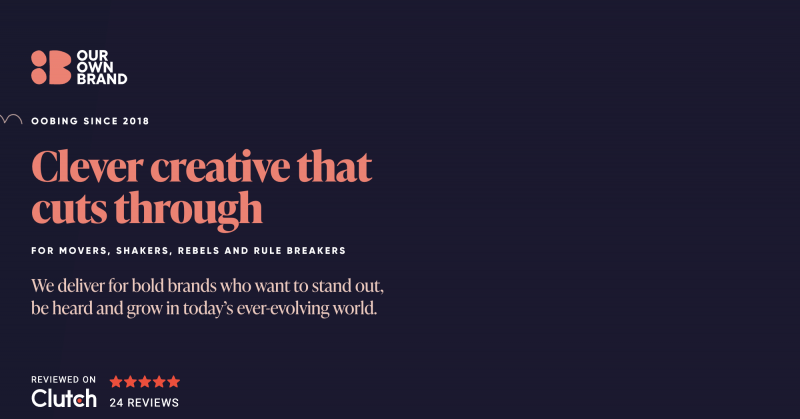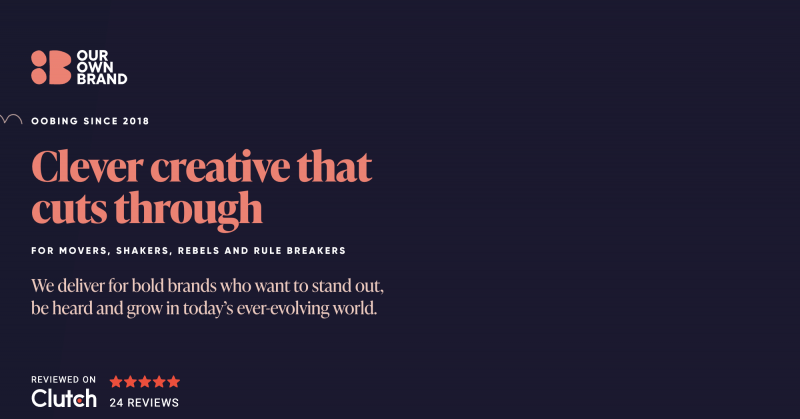 Our Own Brand is one of the top female-owned social media agencies in the UK. Not only have their work helped them to build an impressive client list that include names like Red Bull and O'Neill, but they've also been recognized with multiple awards.
As their name suggests, they focus on branding. Whether you need to establish a new cohesive brand identity or it's time to breathe new life into your existing branding, they can help.
In addition to branding, they also offer a number of creative, social, and digital services. Their team can help you to make the most of your social media platforms so that your branded content can shine.
Key services include:
Website design and development

UX/UI design

Social media strategy and management

Content creation

Paid social

Copywriting
---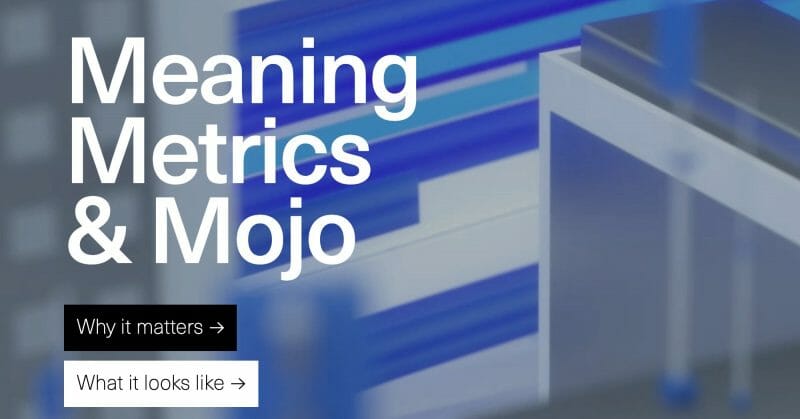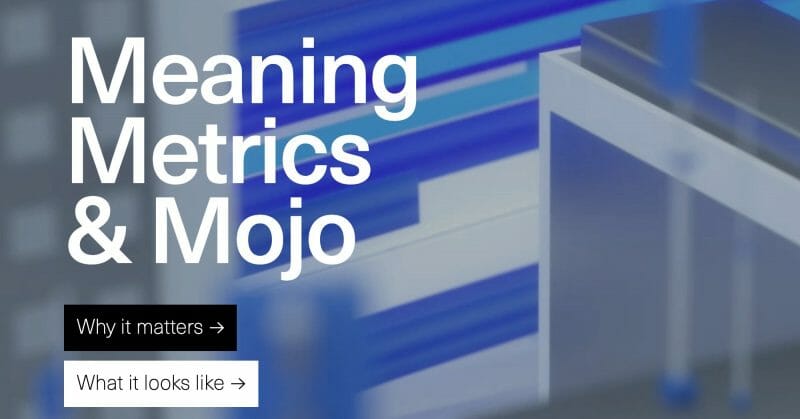 With offices in London and New York, Velocity Partners describe themselves as "an odd bunch of international misfits". Similarly to Gripped, they work only with B2B brands.
Their B2B marketing approach rests on three Ms: meaning, metrics, and mojo. These three pillars help them to find relevant stories that will bring the right energy to your brand, while making sure that you improve your performance by embracing marketing automation.
Key services include:
Content marketing

Branding

UX design

Website development, audits, and maintenance
---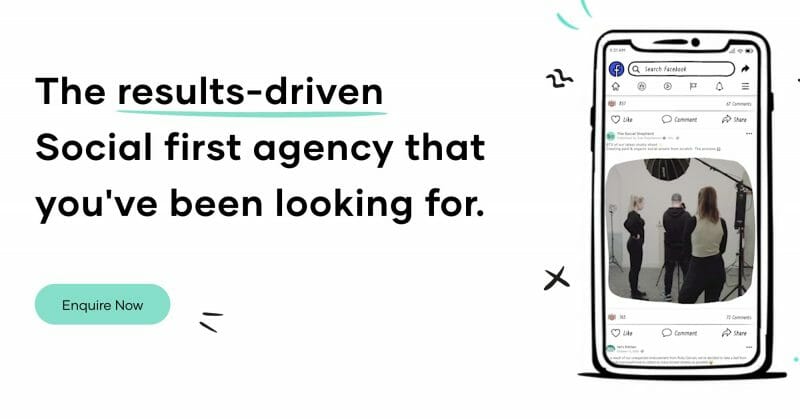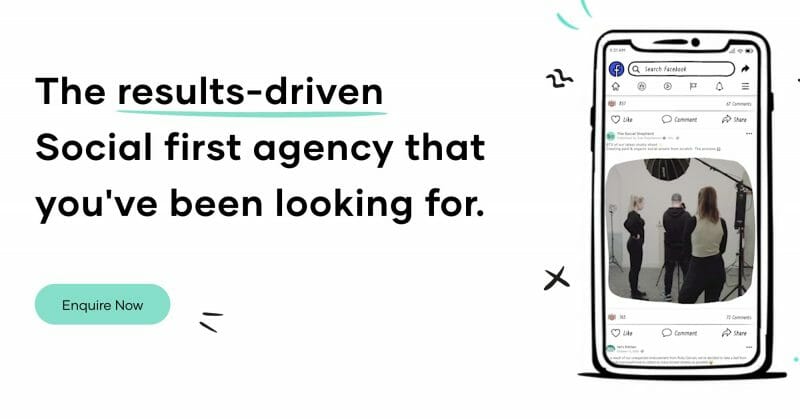 The Social Shepherd's team of social, creative, and performance marketers have a shared goal: they want their clients to "be herd". Trusted by a herd of clients that include names like Premier Inn and Godiva, they can help with a range of marketing services that include paid social, influencer marketing, video production, and social media management. The channels that they specialize in are: Facebook, Instagram, Pinterest, Snapchat, YouTube, TikTok, and Google.
---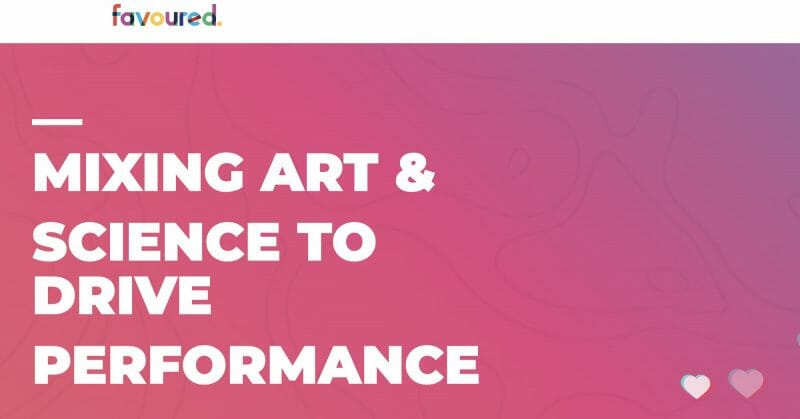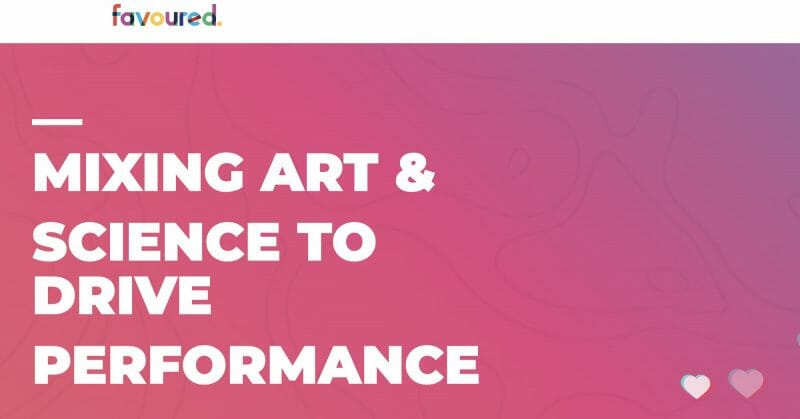 Favoured has offices in London and Leeds. They combine sophisticated performance strategies with creative production and favors quality over quantity. This approach has served them well, helping them to land a number of well-known, global brands that include names like Durex, Kodak, and Veet.
Their team will take care of strategizing and content creation. It doesn't matter if you're a new brand or established business, they can help.
Key services include:
Email marketing

Branding

Video and motion graphics

Copywriting (including long-form content)

Web design

Influencer marketing
---


If you're a small or medium-sized business in the UK, you can check out Peaky Digital. They're a full-scale, digital marketing agency with two offices in the UK (one office is in Cornwall and the other in Nottingham).
Their specialities include SEO, PPC, and content marketing. However, they also offer various other digital services like paid social and email marketing. And, if you don't know where to start, they can help you to create a digital strategy by researching your industry, competitors, and ideal customers. Armed with this strategy, they'll see to it that all your channels focus on the same goals.
---


Ambitious eCommerce brands can check out Reload Digital. They've created their own eCommerce framework to ensure that all their digital marketing strategies consider the unique requirements of online retail. During their 10+ years in business, they've worked with hundreds of online brands in several marketing across the globe.
Key services include:
Paid search

Paid social

SEO

Content marketing
---


Similarly to Reload Digital, Digital Cake focuses on helping eCommerce brands. In fact, according to their website, they're the only eCommerce agency that was founded by retailers for retailers.
Based in Birmingham, they can help you to create a strategic marketing campaign. They label themselves as "funnel marketers" and can help you to engage with your target audience at every step by sharing the right message at the right time.
Key services include:
Email marketing

Affiliate marketing

SEO

Social media marketing

Paid search marketing
---


As their name suggests, The Small Biz Expert focuses on helping small and medium-sized businesses. They're a full-service marketing agency that can work along your own in-house team (or you can invest in one of their digital marketing courses to sharpen your own marketing team's expertise). Alternatively, if you want to outsource all your marketing to them, you can do that too.
Included in their long list of digital marketing services are: SEO, social media marketing, content creation, PPC, and email marketing. While they're located in London, they're happy to work with businesses from all over the world.
---


With offices in London and New York City, Burst Digital is a creative digital agency that was founded only a few years ago in 2018. They concentrate on creating brands and their core services are: web design, branding, and SEO. However, their team of digital experts can help with virtually all things digital and can create digital marketing campaigns across various channels.
Key services include:
Email marketing

Paid search

Content marketing

Display ads
---


CreativeRace is a fully integrated, independent marketing agency. They have an office in Leeds, but also embrace remote working and have a "work-where-you-work-best" policy.
Armed with 40 years of experience in branding, they can also help you to refine your marketing strategy and offer a wide range of services to ensure that you can generate results. From PPC to paid social to PR, they can help you to generate traffic and increase conversions.
Key services include:
Video production

Influencer marketing

Content creation

SEO

Social channel management
---
Empire Digital offers bespoke digital marketing services that include SEO, website design, PPC, and social media management. With offices in London and Portsmouth, they guide your business to build a stronger online presence with the help of high-quality content. To use their own words, they can transform you from a business into a brand. One of the attractive features of working with them is that they offer structured packages. So, if your needs are more basic and you want to limit your content, you have that option.
Key services include:
Responsive website design

Logo and brand design

SEO

PPC

Social media management
---


Founded in 2017, The Good Marketer offers proactive marketing services from their offices in London and Essex. While they've only been in business for a few years, they've already grown their team from five to over 20 digital experts.
Whether you need to create a marketing strategy from scratch or simply want to improve your website, their customized services will consider your goals and the latest trends. They mainly work with small businesses in the UK, but are happy to work with various industries.
Key services include:
Social media management and marketing

SEO

Email marketing

Website development

Content marketing
---


If you're in the education sector, you can check out Beyond Web. They're an independent digital agency that's skilled at creating digital solutions to help support their clients' digital growth. With more than 10 years of experience behind their name, they'll make sure that they have an understanding of your marketing and target audience to ensure that every aspect of their designs will support you in realizing your business objectives.
They mostly focus on website design, but can also help with various other marketing-related tasks. In addition to making sure you have a user-friendly website, they'll also help you to create a visual brand that your audience will want to connect with. Once you have these key digital assets in place, they'll help you to streamline your digital marketing strategies to create a unified approach that you can use across various channels.
Key services include:
SEO

Branded social media templates

Paid advertising
---


Webhound Media is a full-service digital studio that offers affordable digital marketing, branding, and web design services. Their services might be cost-effective, but that doesn't mean that they think small when it comes to clients. Included in their client list is the NHS and other big multinational companies.
Their marketing services include local SEO and social media. By implementing the latest SEO strategies, they can optimize your presence on Google and other search engines. Then, to ensure that you also boost your brand awareness and drive conversions via social media, they offer social media advertising on a month-by-month basis.
Key services include:
Website design

Logo design

Graphic design

Local SEO

Social media marketing
---


Pearl Lemon is an award-winning agency that's located in London (but their team works remotely). While they label themselves as an SEO agency (and admit that SEO is their real passion), they offer various other services to help you with your digital marketing. Included in their list of services are PPC, content writing, and reputation management.
Key services include:
Retargeting

eCommerce SEO

Content writing

Lead generation

App store optimization
---
Wrapping Things Up
Unlike some brands that come and go, digital marketing is here to stay, albeit in some different shape. From websites to webinars to posts on Facebook to paid ads on Google, there are various strategies and channels that you can explore.
A survey completed at the beginning of 2022 revealed that 25% of responding marketing leaders in the UK felt that digital marketing contributed very highly to how their brands performed the previous year. And, if they weren't blown away by the results that it generated, most respondents attributed at least some of their company's performance to digital marketing.
The key takeaway — all brands need digital marketing services.
It all starts with creating a solid strategy. Then, you'll need to identify the digital marketing channels that will deliver the best results. LinkedIn will work better for some, while other brands will need a more informal and visual platform like TikTok, for instance.
Once you have a clear picture of how and where, you'll, of course, need enough engaging, relevant content.
Is it a lot of work? Yes. Does it require specialized skills? Yes. Will it be better to leave it to a digital marketing agency? Definitely.