Establishing your company's branding is necessary for connecting with your consumer base and making your business as recognizable as it should be. Building this connection does take time, and you will need the help of a branding agency to guide you through this gradual process of solidifying your company's reputation.
So why is it a good idea to work with a reputable brand agency? An experienced branding firm knows your audience thoroughly, and they understand what works in the current market. But first, you must find a branding agency that you can trust—working with one that is not a good fit for your company can have an adverse effect on your brand.
---
Top Branding Agencies and Services in the USA:
---
Here's a list of branding agencies that embody the qualities above: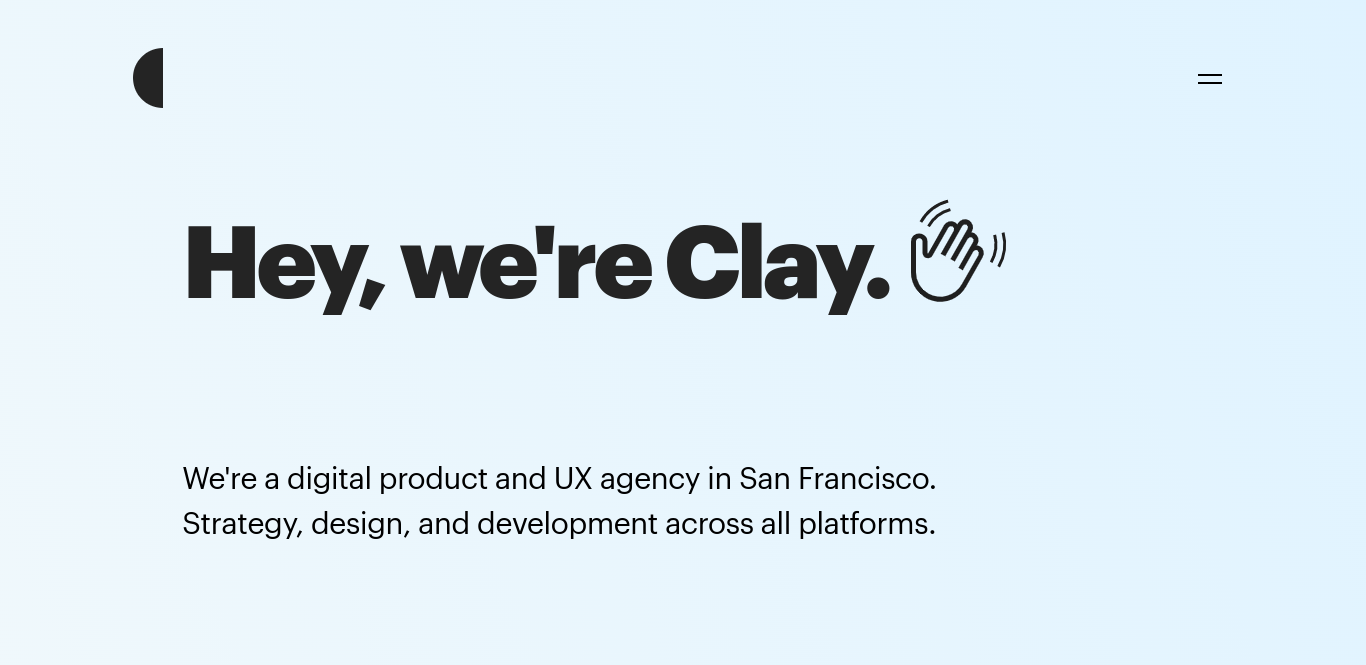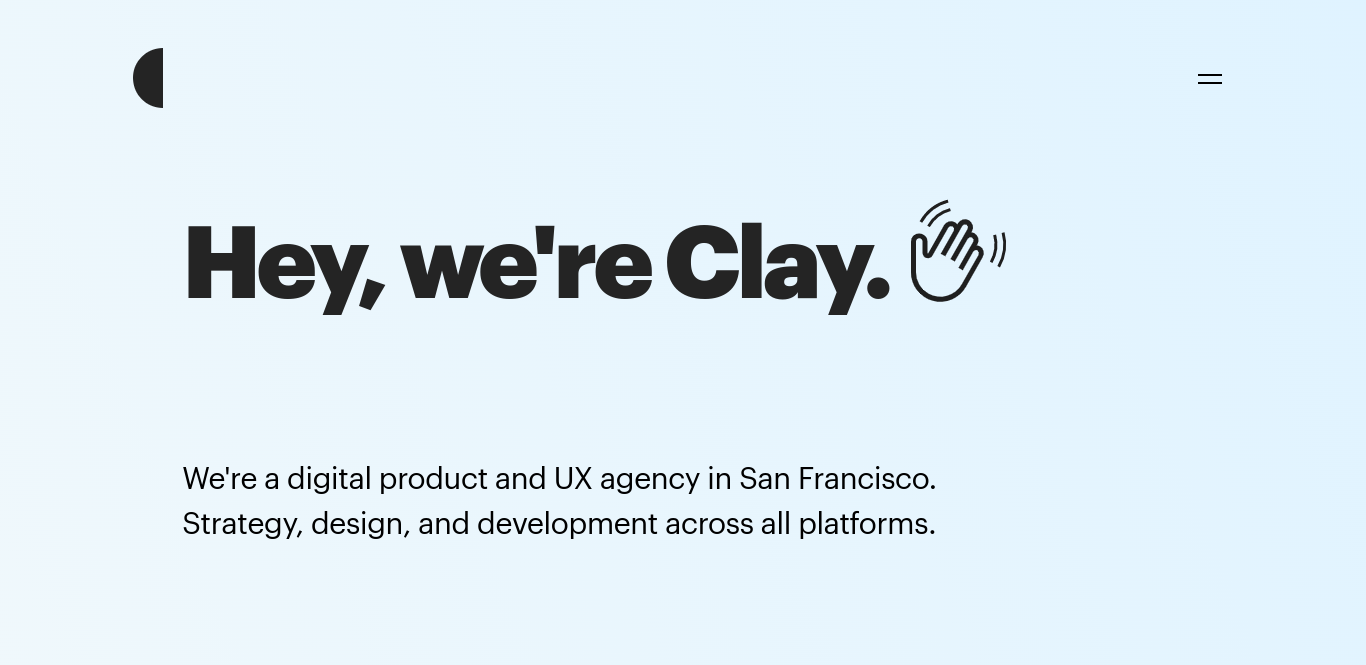 Clay's expertise is creating world-class digital products, web design, and branding. The agency aims to elevate the brands of its clients through world-class digital experiences. Clay uses strategy, websites, and visual identity in transforming brands.
This UI/UX design and branding agency based in San Francisco has a stellar track record in helping its partners succeed, from early-stage startups to Fortune 100 companies. They work closely with their clients in defining, designing, and developing transformative user experiences across all platforms and brand touchpoints.


Clay is a UI/UX design and branding agency in San Francisco….
---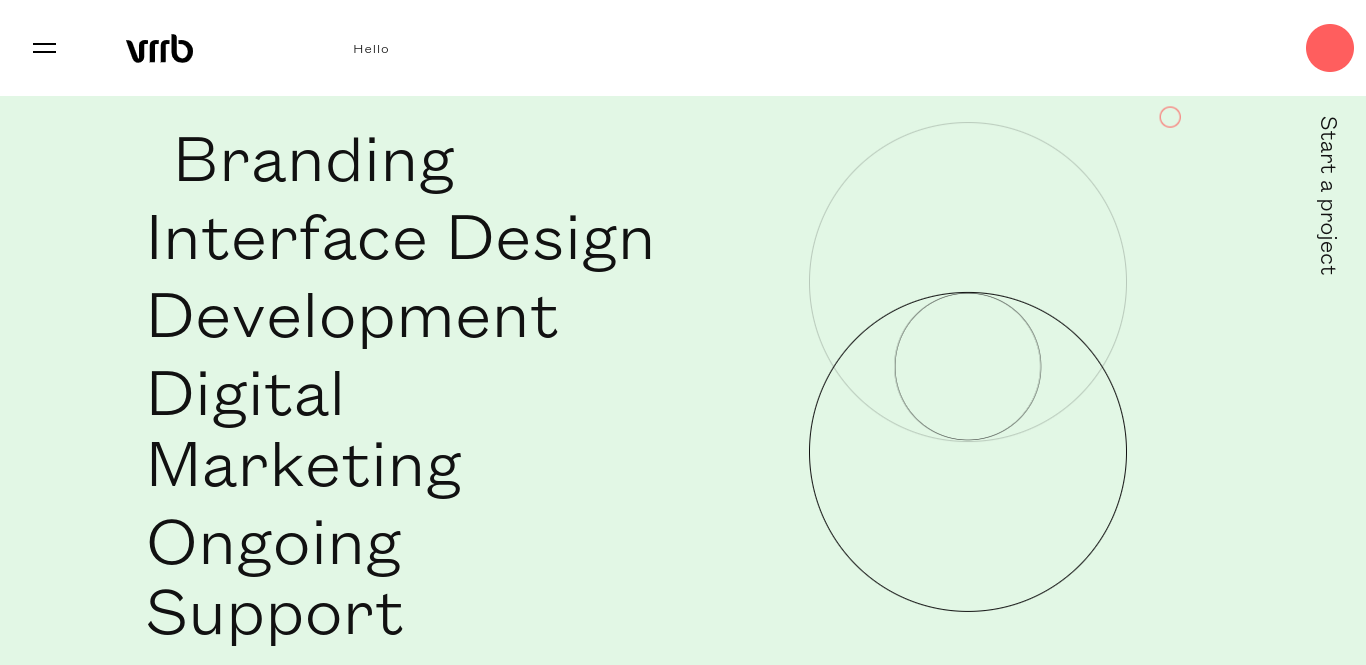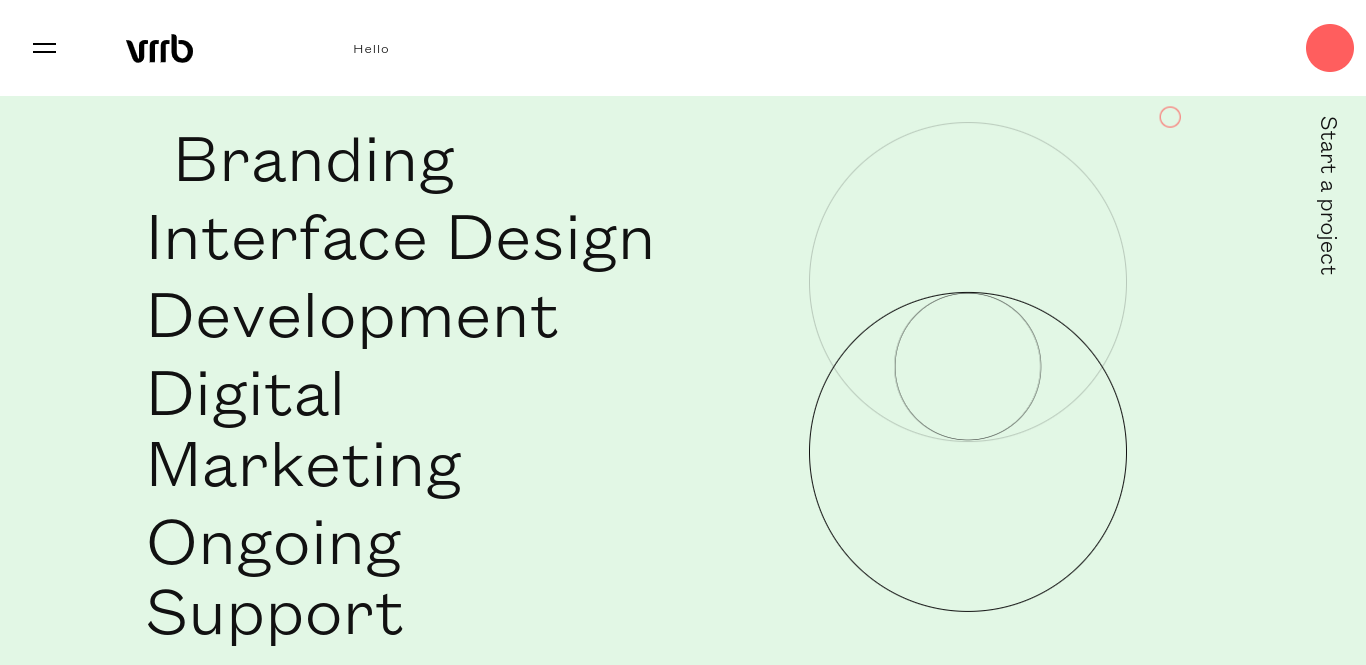 With 12 years of experience with digital projects, Vrrb prides itself on building extraordinary digital experiences, websites, and mobile apps. The agency works with a wide range of clients across various verticals, ranging from innovative startups to global enterprises.
Vrrb likes to "get their hands dirty," as they say, whether it's launching a hot new product or revamping a corporate website. Their goal is to add value to a business while doing away with the unnecessary "process."
---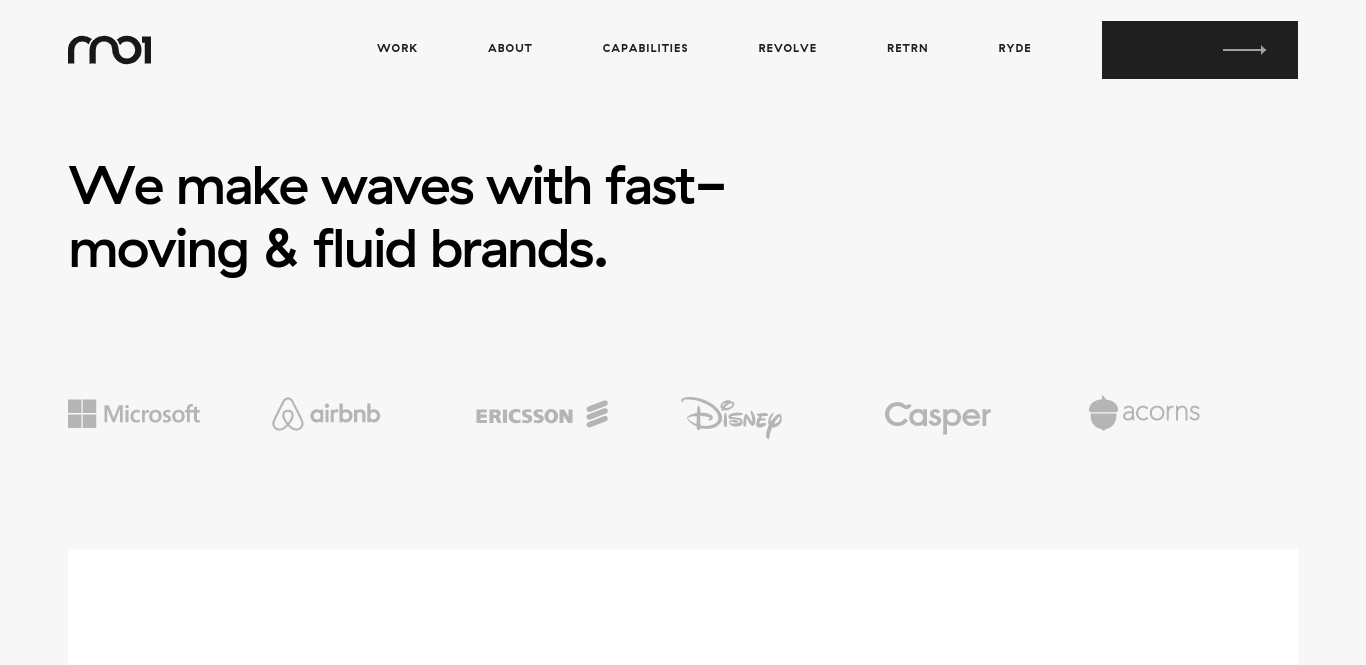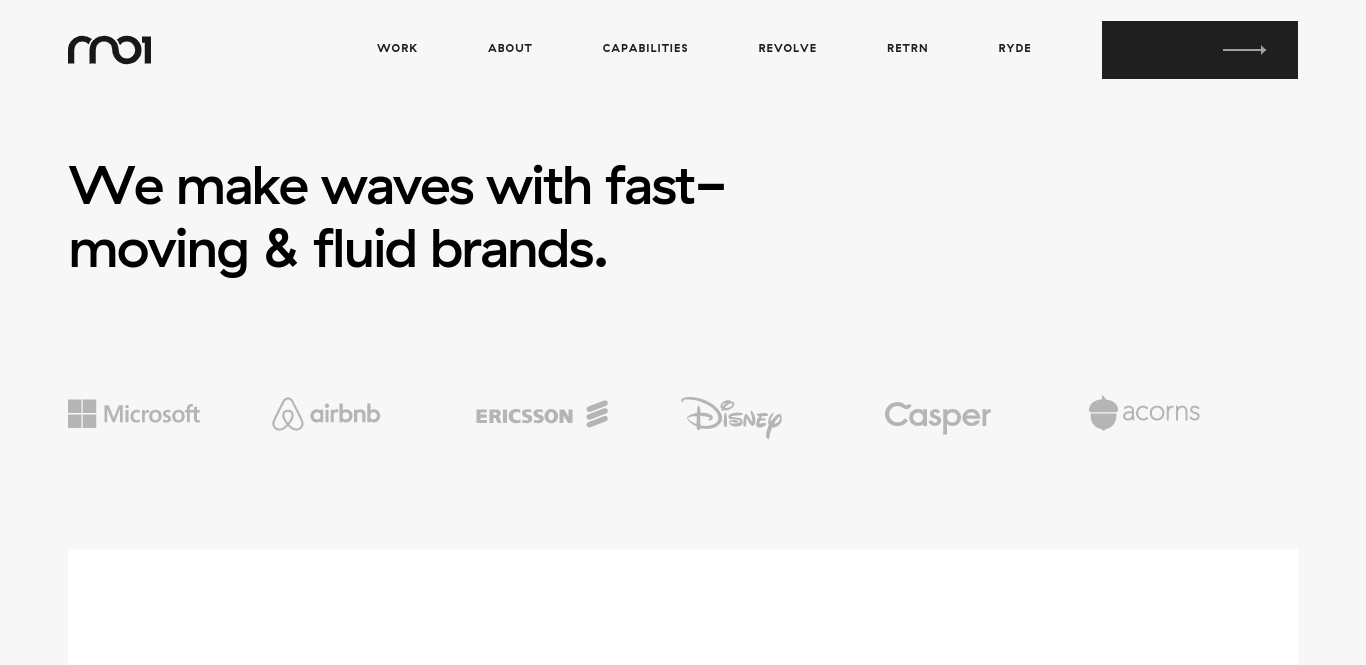 RNO1 is a West Coast agency that works on fueling the growth of purpose-driven brands by using strategy activation, market adoption, and design empowerment. The agency's core principles range from cultivating news ideas to connecting the dots for users or customers.
They also design digital platforms that empower a brand's tribe and users. Armed with a thorough understanding of what motivates users, RNO1 forges and fine-tunes the most powerful digital strategies to generate quick ROI for a business.
---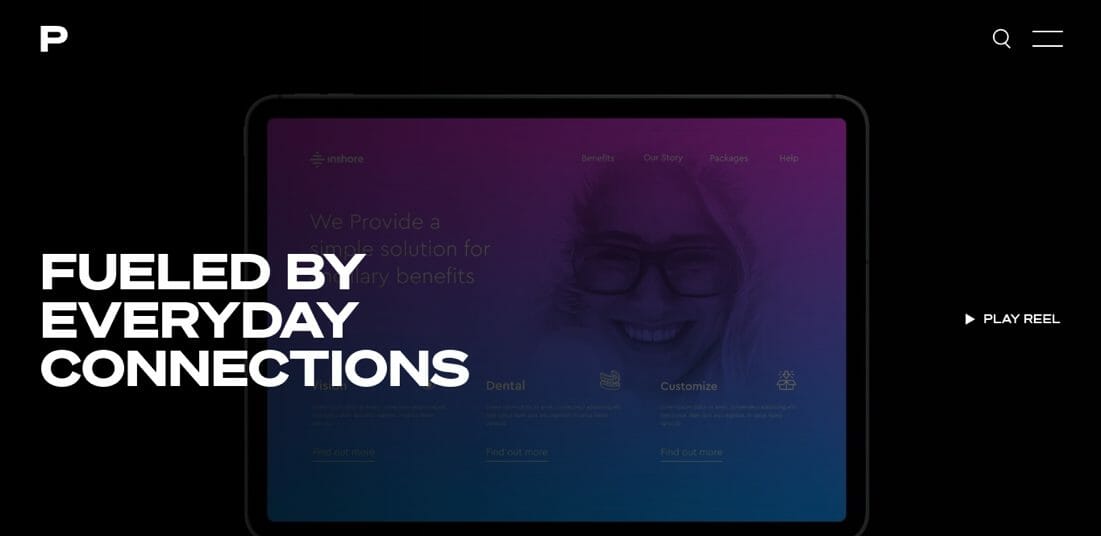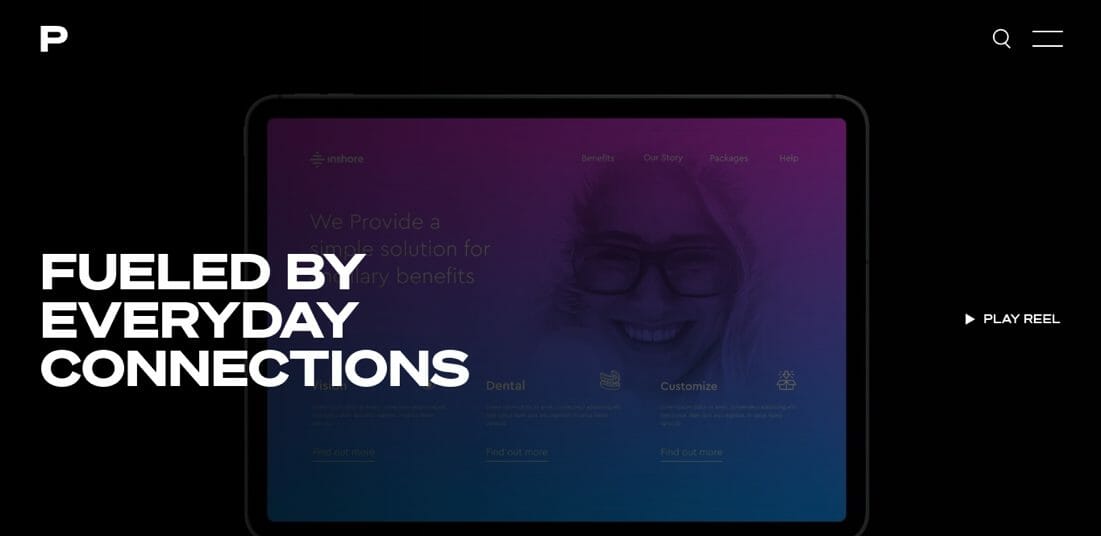 Pastilla uses its curiosity, agility, and ideas to elevate brands. The agency collaborates with clients to elevate their brand and communicate their story. Using a comprehensive approach, Pastilla leverages data and creative storytelling, crafting an insightful and targeted plan that resonates with customers and produces results.
The agency works on understanding a business' brand to be able to communicate and optimize it with key objectives in mind across multiple channels. Pastilla serves as a one-stop shop, a firm that handles it all, which makes them popular with clients.
---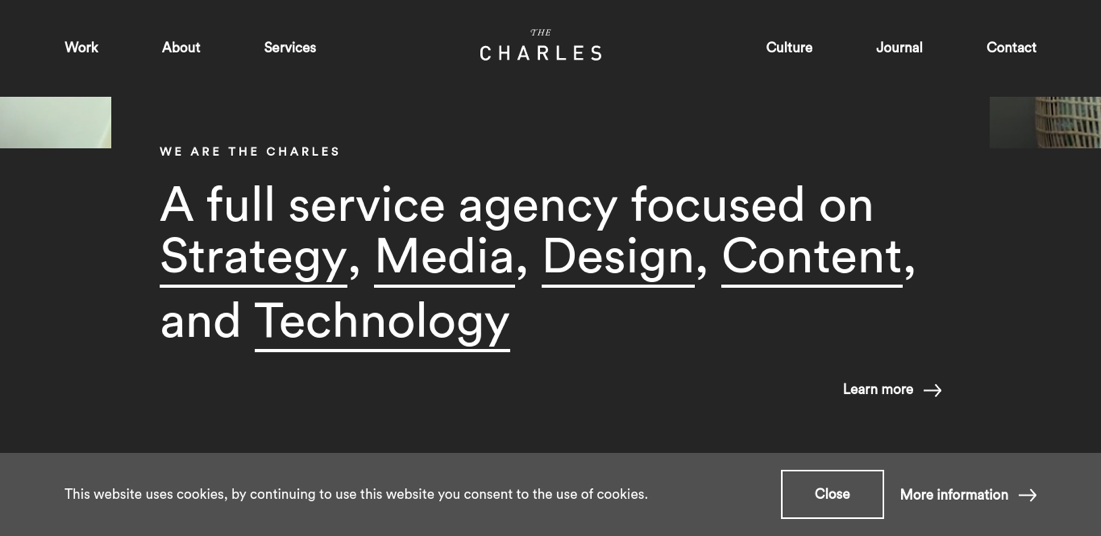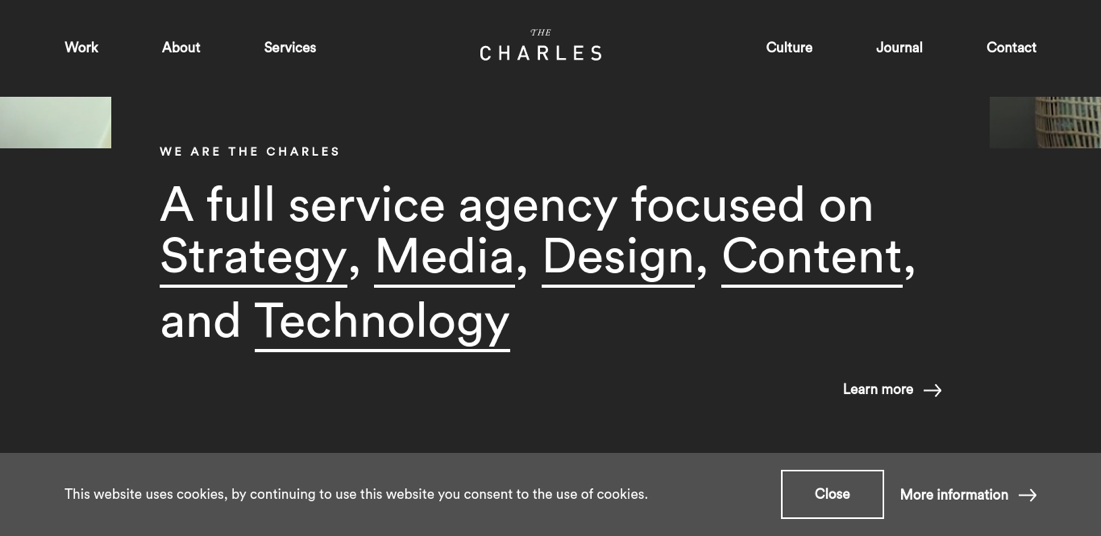 Family-owned The Charles describes their agency as "creatively driven, process-oriented, and results-focused." They employ laser-focused strategy and work on connecting audiences with creatives that truly resonate. Content-wise, the agency pays attention to the micro details involved in planning, production, and post-production.
The Charles' house design team, with their multidisciplinary skillset, tackles design projects that range from logo design and social content to full rebranding and enterprise websites. The same robust skillset is found in their house development team, which can take on technology projects of all sizes.
---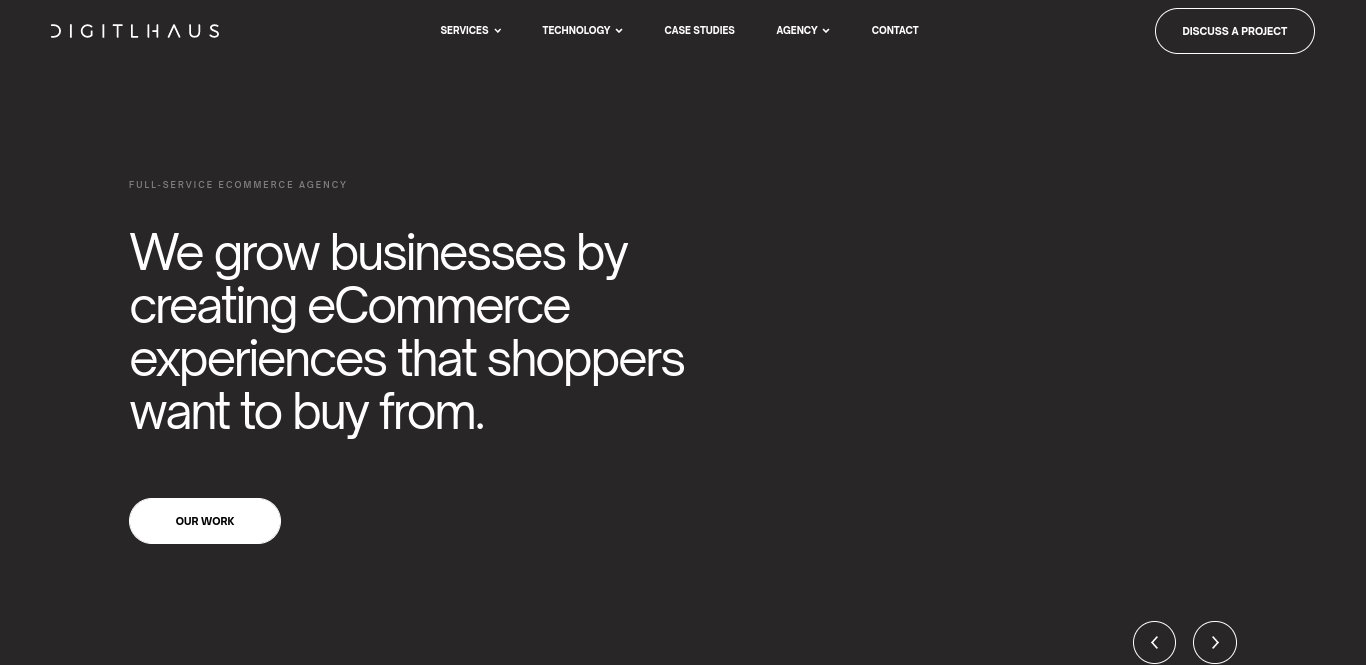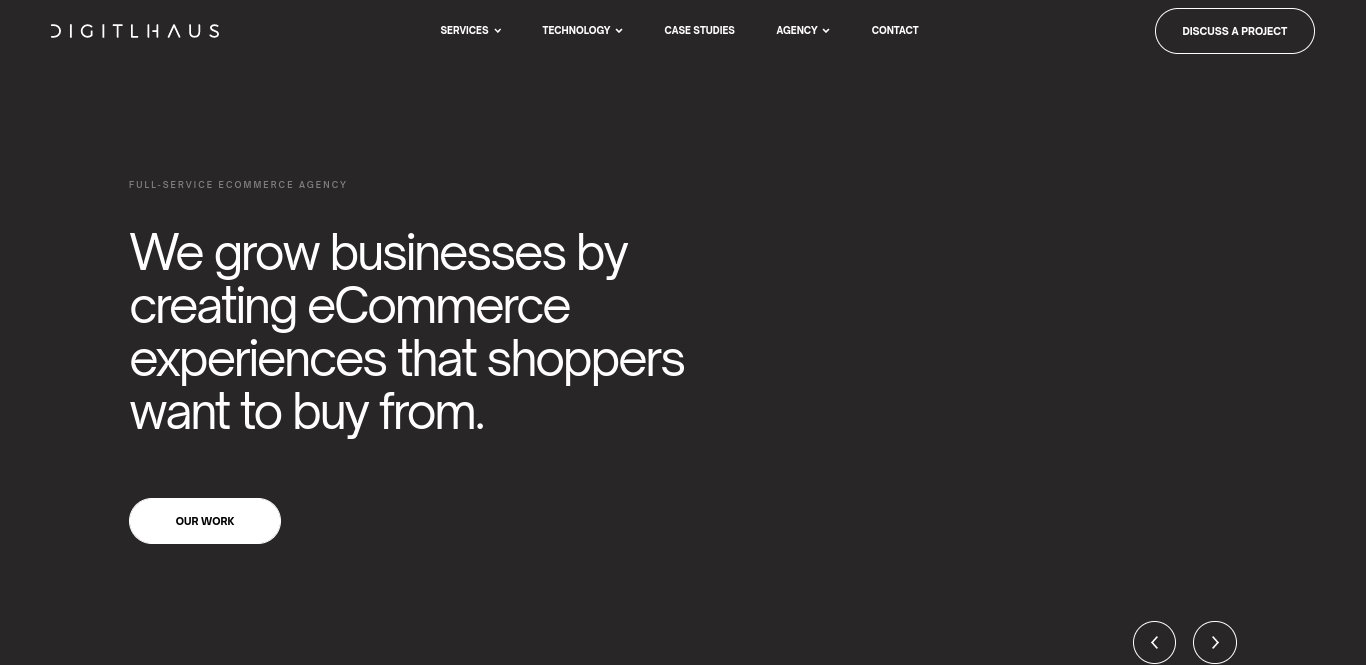 DigitalHaus grows businesses by creating eCommerce experiences that shoppers want to buy from. This full-service agency is made of a talented group of designers, developers, and strategists who eat, sleep, and breathe eCommerce. DigitalHaus provides D2C, B2C, and B2B brands with the expertise they need to reach their utmost potential and thrive in their competitive markets.
The agency also works with industry-leading platforms and technology to create best-in-class eCommerce solutions. This makes DigitalHaus the ideal full-service eCommerce partner for companies who are interested in building a new eCommerce store, migrating from another platform, or optimizing their store for growth.
---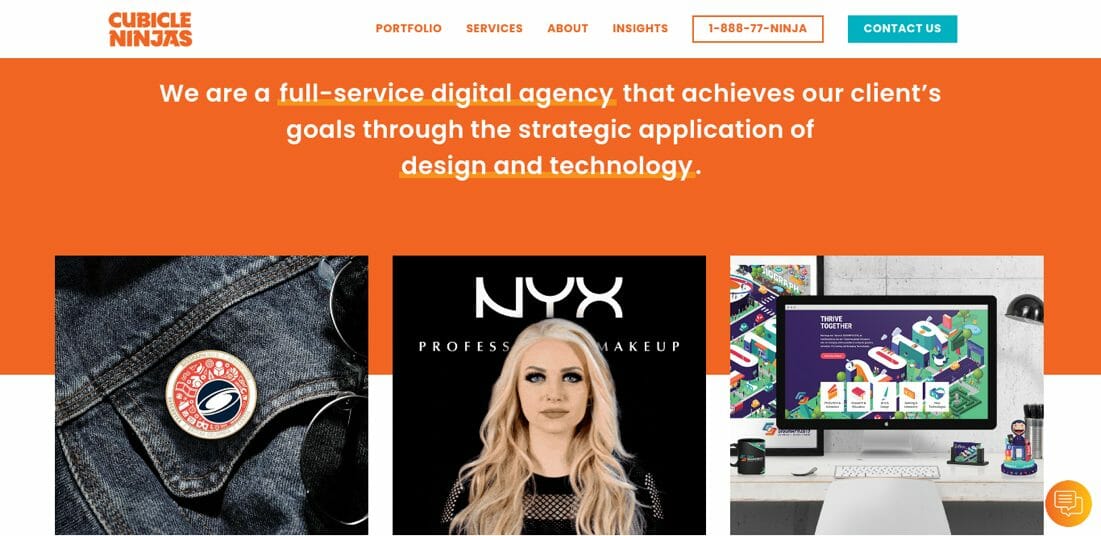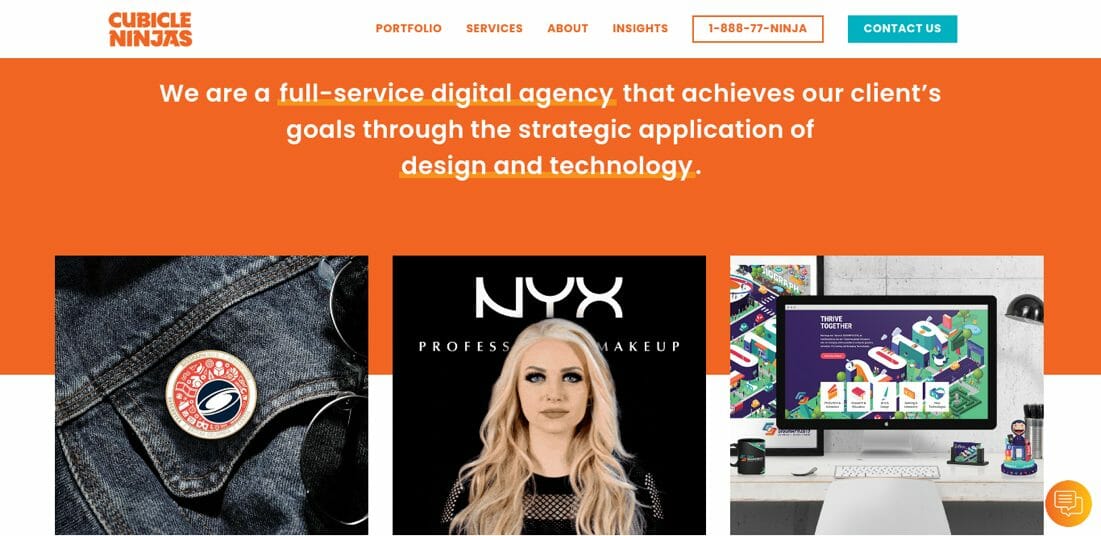 Cubicle Ninjas is a full-service creative design agency that transforms ideas into effective campaigns for the world's greatest brands. Their team of strategists, storytellers, editors, designers, and developers is dedicated to implementing one-of-a-kind customer experiences using research, design, and technology.
The experts at Cubicle Ninja create one-of-a-kind experiences designed to engage, developed to perform, and engineered to last. Larger-than-life ideas that seem out of reach are taken by the "ninjas" and made into reality with the latest technological advancements.
---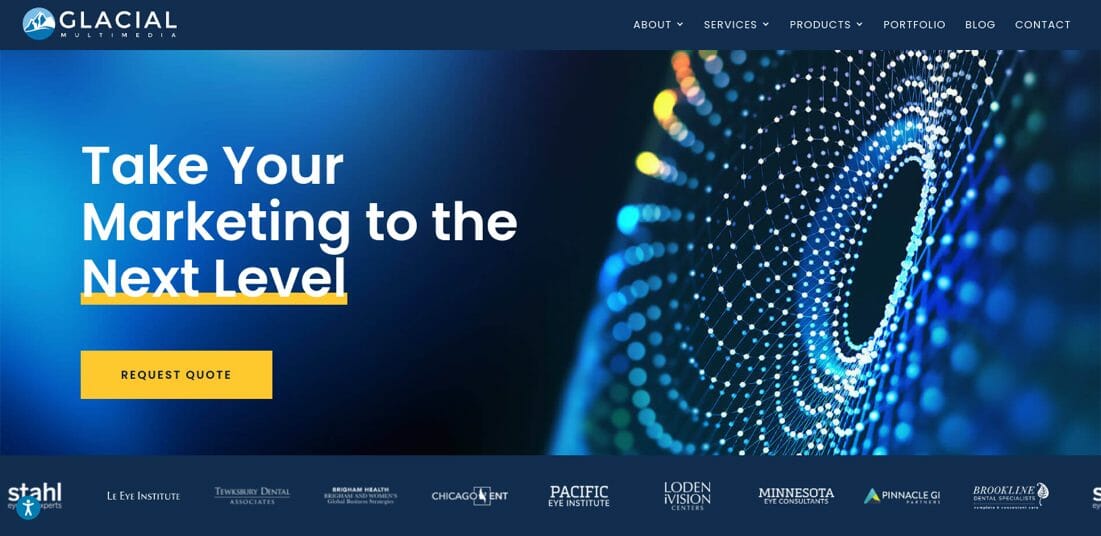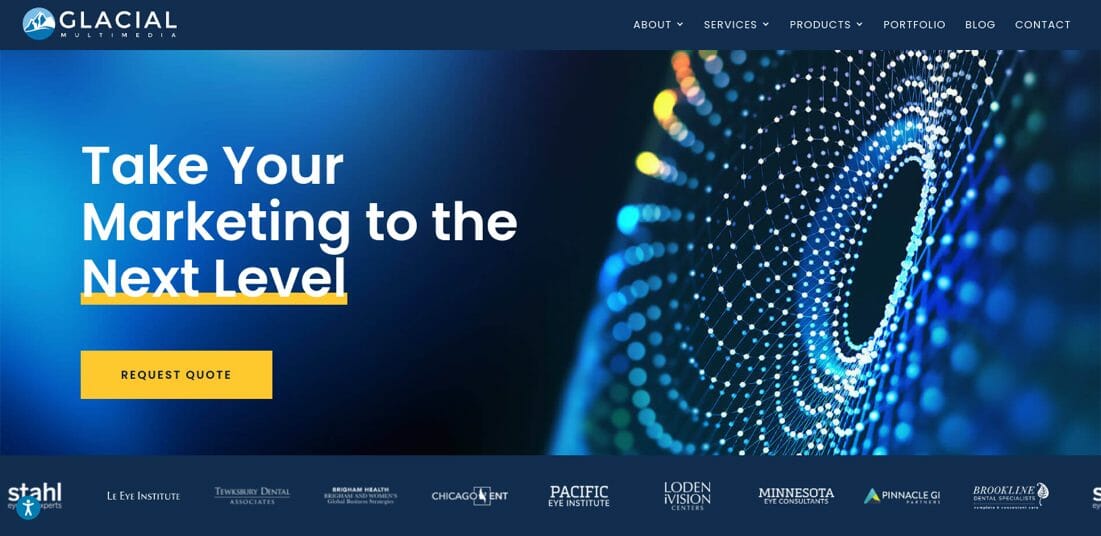 Glacial Multimedia is a seasoned digital medical marketing agency with a specialty in custom medical website design, as well as SEO, SEM, social media, apps, and software. Since 2000, the agency has bridged gaps between medical companies and their customers through cutting-edge technology.
The agency attributes its hugely successful ideas to its integration of a combination of medical website design, search engine optimization, internet marketing, web video/audio production, website analytics, social media optimization, and software development.
---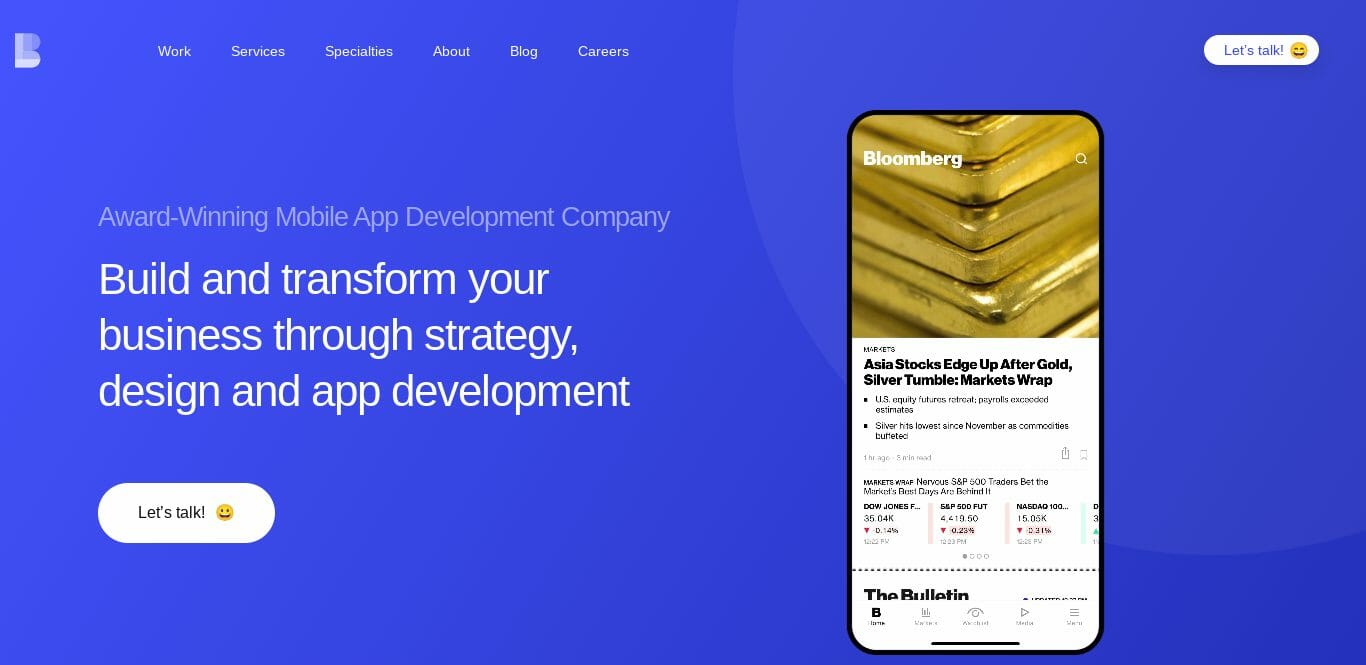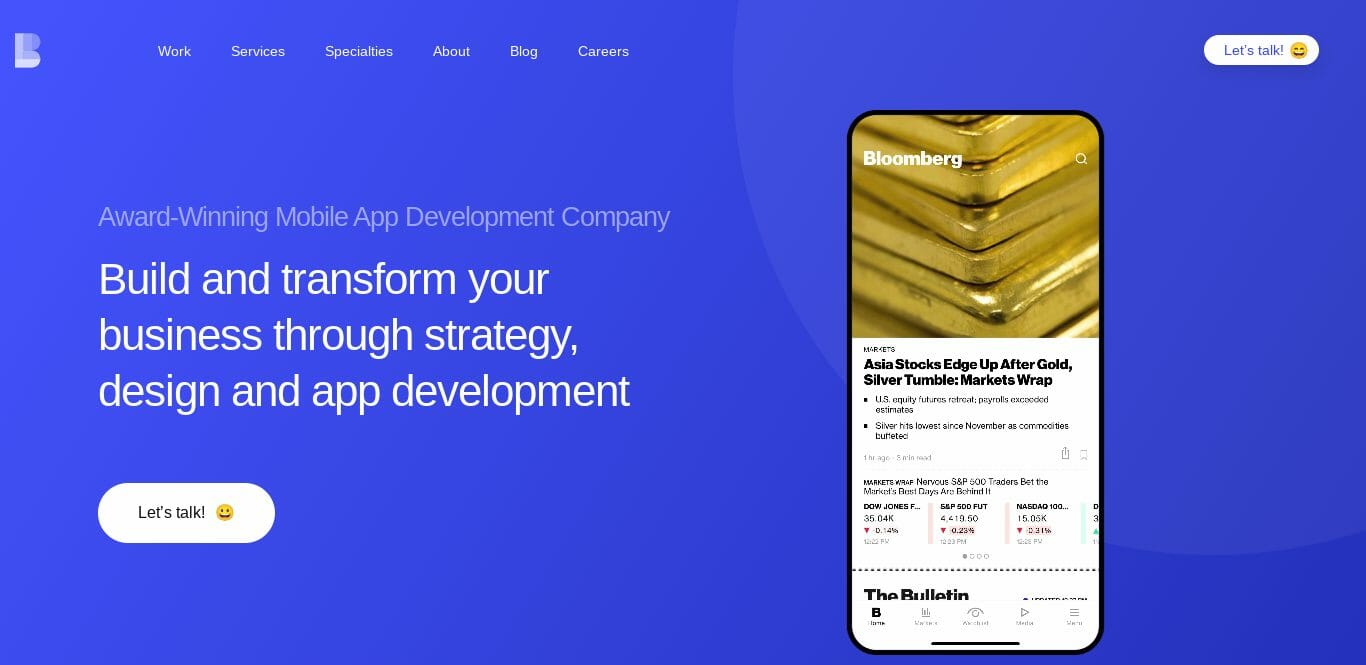 The award-winning Blue Label Labs, which is headquartered in New York, builds and transforms businesses through strategy, design, and app development. The agency works side-by-side with companies, brands, and founders in making more aggressive choices and bringing about transformative change with user-validated and customer-centric digital products.
With the help of experienced engineering, Blue Label Labs also builds and evolves products to enable, scale, and sustain meaningful customer relationships.
---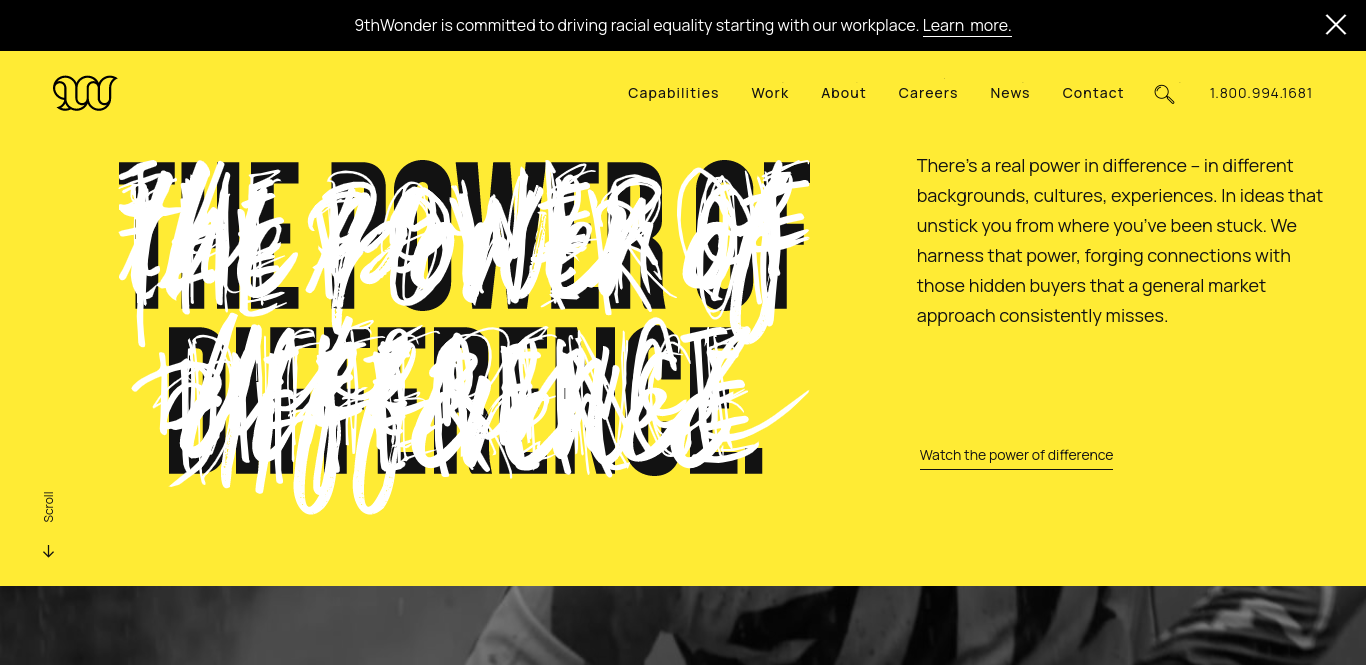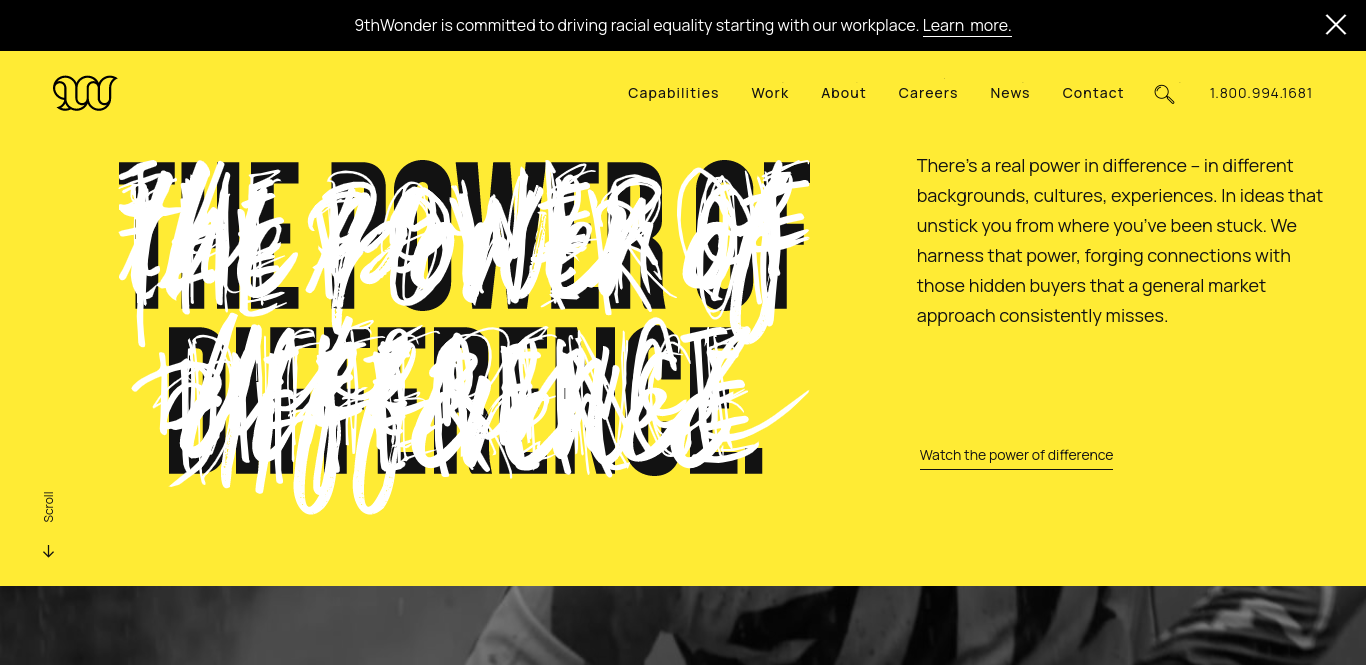 9th Wonder is an independent marketing agency that houses diverse thinkers dedicated to creating a long-lasting impact for its clients. The agency believes there's real power in diversity, whether it's about backgrounds, cultures, or experiences.
The agency harnesses its power in ideas that unstick one from where they have been stuck. With that power, 9th Wonder forges connections with the hidden buyers that the general market approach consistently misses.
---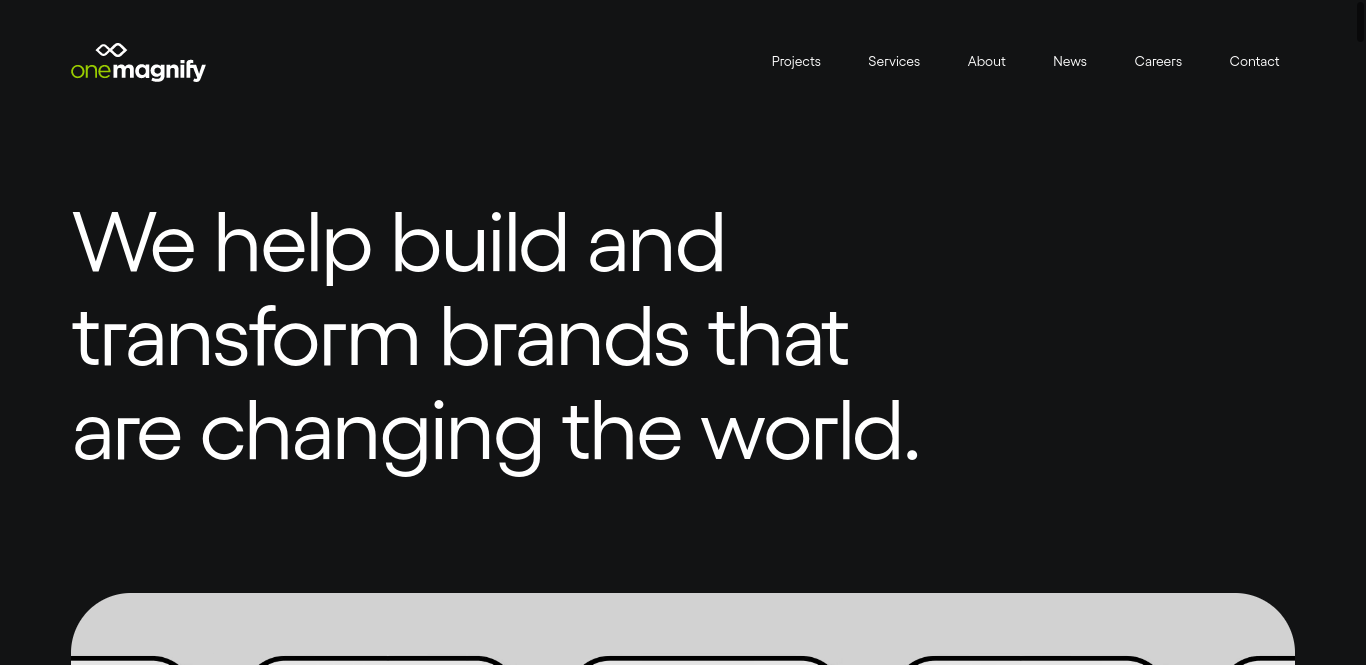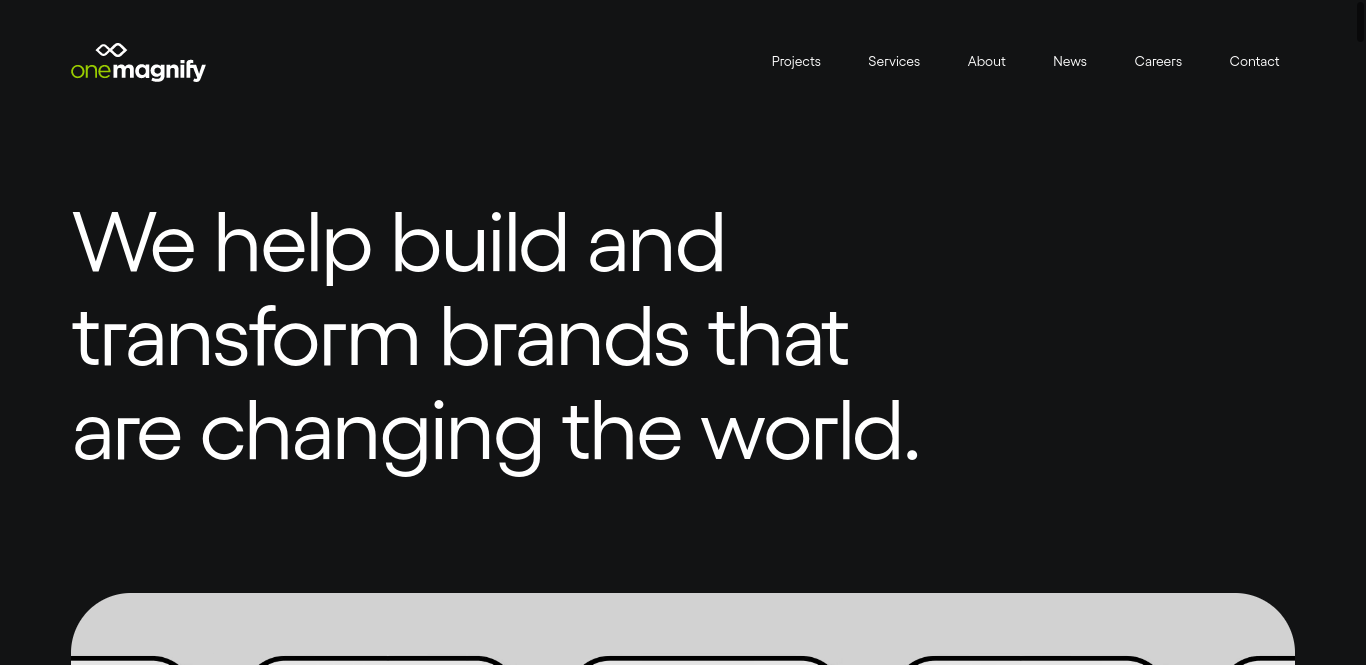 OneMagnify is a full-service agency dedicated to building and transforming the world's most ambitious brands with the help of innovative digital marketing solutions. Their main goal is to help build and transform brands that are changing the world.
As a collaborative, global performance marketing partner, OneMagnify works at the intersection of marketing, technology, and analytics. With its three core offerings, the agency accelerates business, amplifies real-time results, and helps set its clients stand out from their competitors.
---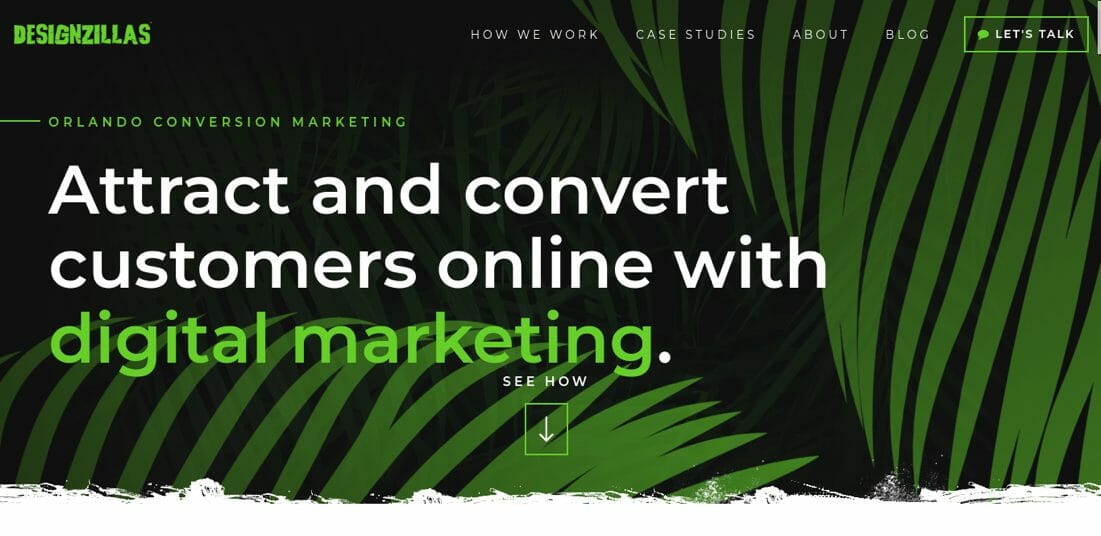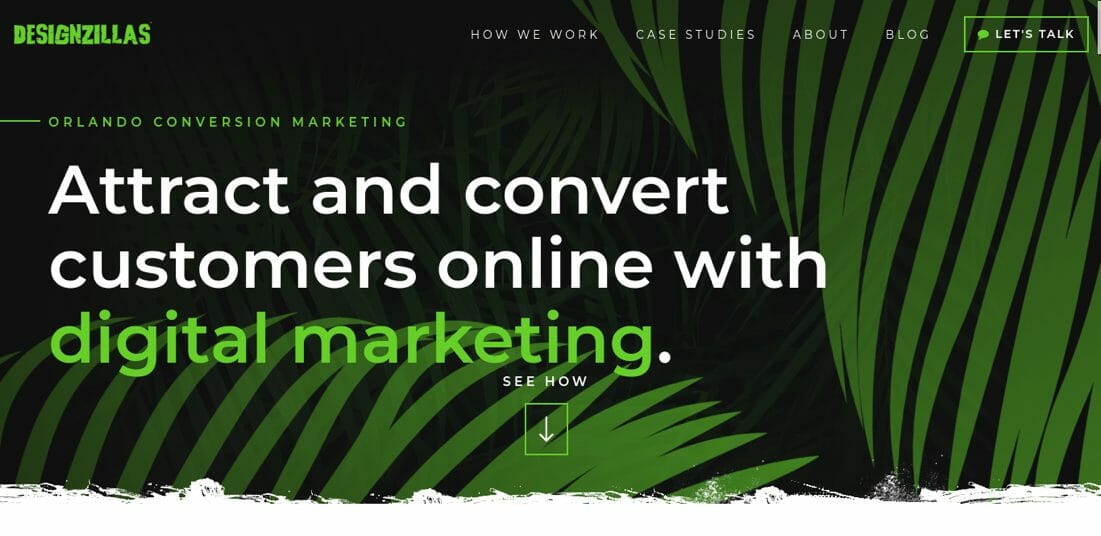 Designzillas is an award-winning digital marketing agency based in Orlando. Their team is composed of experts in UX web design, web development, SEO, CRO, and other digital marketing services. The agency's mission is to help clients achieve measurable success through a results-driven partnership.
Designzillas combines a company's business goals with holistic approaches, which is the agency's secret formula for maintaining consistent growth. The team of experts creates fluid user experiences that inspire action and maximize value.
---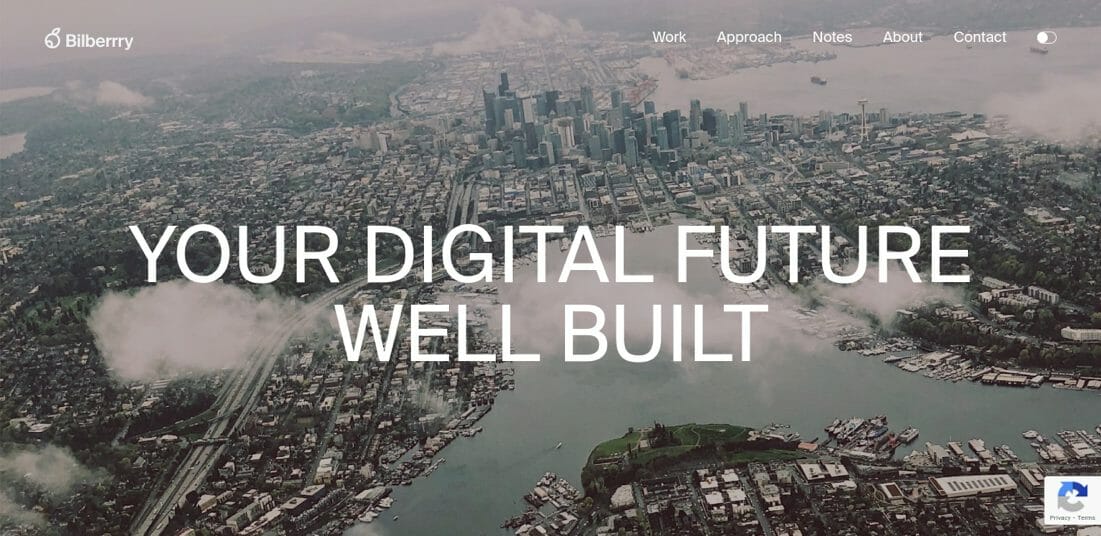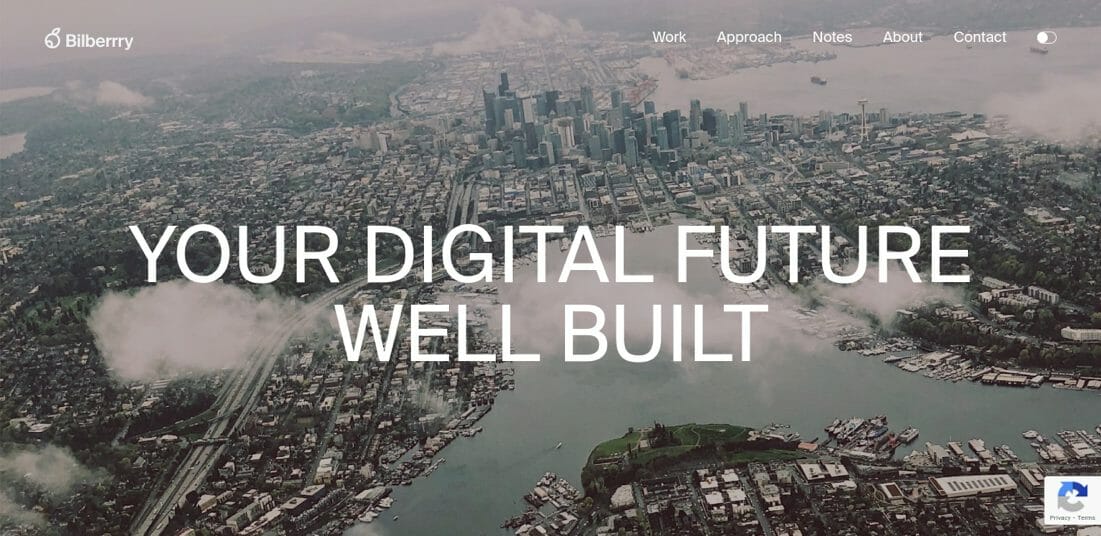 Bilberrry is a digital innovation agency that prototypes, designs, and develops custom applications and websites that drive business growth for their clients. The agency's digital products and online experiences help its clients grow, innovate, and transform.
Since 2009, Bilberrry has worked with startups, global nonprofits, and Fortune 500s to design and develop the tech they need. The agency goes all-in to uncover the strategies that will get a business where it wants to go.
---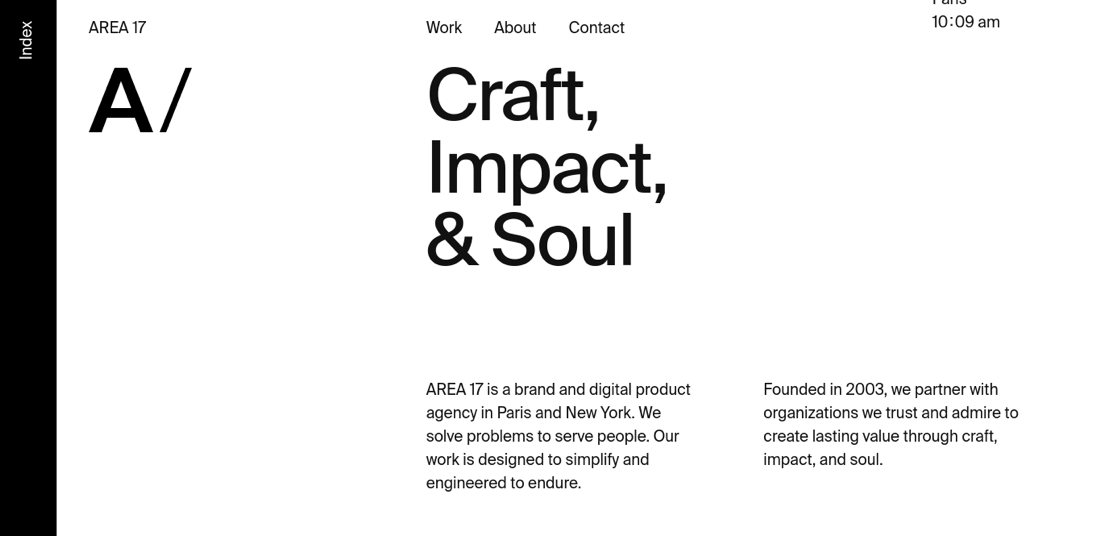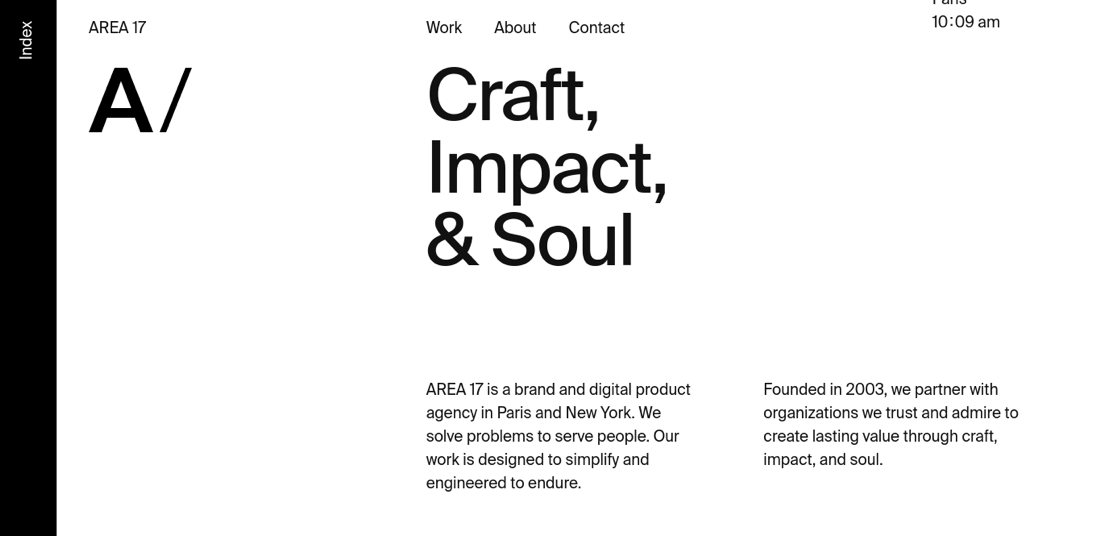 AREA 17 is a brand and digital product agency with offices in Paris and New York. The agency solves problems to serve people with work designed to simplify and engineered to endure. They collaborate with businesses to create lasting value for their business and the people they serve.
The agency is made up of an international team of at least 70 people from 18 countries, speaking 13 languages. Inspired by the world around them and united by their values, AREA 17's team is dedicated to their craft, impact, and soul. They pride themselves on doing their work through the lens of life, not the other way around.
---
Ruckus believes that just because an idea is louder or flashier doesn't mean the message is being heard. They believe in being smarter, not louder. This expertly crafted disruption—a ruckus—is where the agency gets its name.
Ruckus describes itself as a growth partner and a results-driven firm. They execute with purpose and focus on actionable and measurable results, with a common goal of engineering success using well-planned and well-executed strategies.
---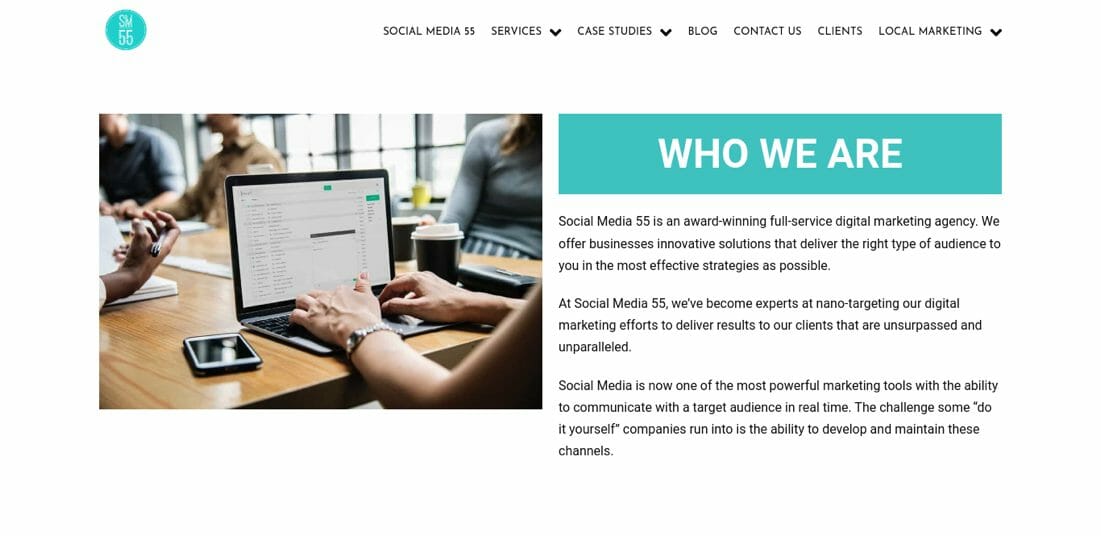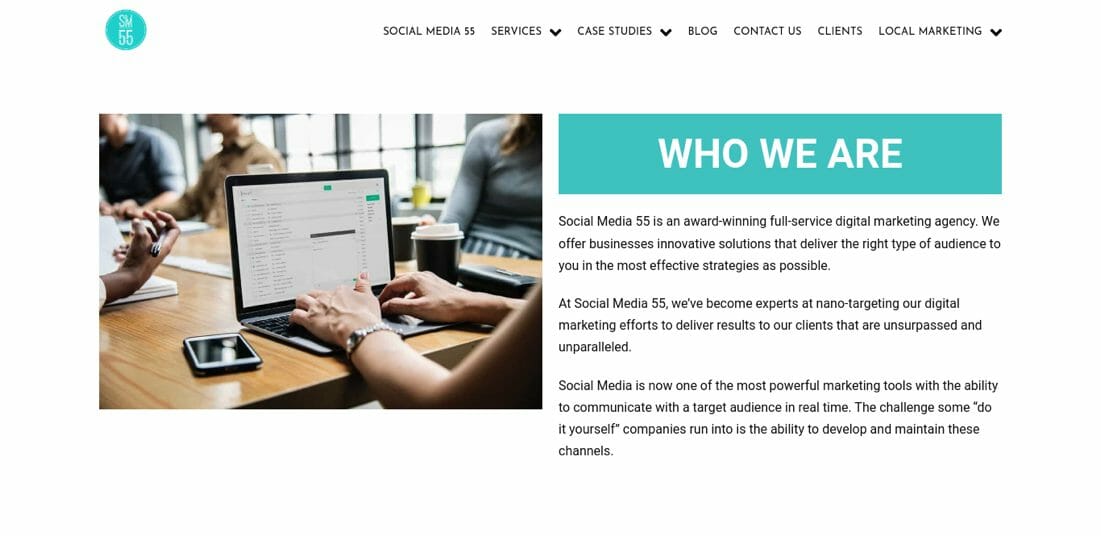 Social Media 55 is an award-winning, premium, full-service digital marketing agency with offices in Los Angeles, Chicago, Montreal, and Toronto. The agency provides innovative solutions that deliver the most effective strategies for the right type of audience.
Social Media 55's expertise is nano-targeting their digital marketing efforts to deliver unsurpassed and unparalleled results to their clients.
---
What to Look for in a Branding Agency
Rebranding is more expensive than getting it right the first time, which is why you must choose your branding agency as carefully as you can. Here are the factors to look for:
A Diverse Branding Portfolio
Any agency can tell you that they are the best in the business, but they will need a diverse branding portfolio to back it up. An impressive portfolio reflects the agency's level of expertise, which will make it possible for you to define expectations.
Look for a portfolio that shows a variety of brands, styles, and tones. This is necessary to determine if the agency will align with the needs of your business. Make it a point to ask any agency-specific examples of creativity and innovation in their work. Aside from this, the agency should be versatile cross-channel-wise and maintain a consistent brand voice across social media channels and platforms.
A top-quality branding agency possesses brand strategy and identity design expertise in different industries. You should be working with a firm that supports your brand's growth by using established brand strategies, design, and market adoption.
Excellent Branding Reputation
The agency should have the right expertise to run a branding campaign in your type of industry. Remember that they need to produce unique, usable content that will improve the messaging, design, and outlook of your business.
An agency should be able to communicate with you over the long term. It may come in the form of status calls, updates, or check-ins. The key is that they should be collaborative, proactive, and instructive, always. Communication should also include a detailed explanation of short-term expectations, long-term goals, and a breakdown of how their people will meet those goals and expectations.
A Well-defined Branding Process
Evidence-based methodologies are essential to crafting compelling messages that will authenticate your brand. This is one of the pillars of a successful branding campaign.
Your agency should have a well-defined process and research-based approach. Without these, the agency wouldn't be as capable, and they wouldn't be able to replicate the success that they achieved in past campaigns. Remember, you must hire an agency based on the success of their past branding campaigns and not because they will do exactly what you say. Look at the strength of their strategies and the effectiveness of their executions.
A good agency should use data to show you how your past strategies have failed and how inefficient your current branding is. A well-defined process will make even the hardest of branding cases doable.
Look for measurable results such as analytics, reports, and data metrics. A branding agency should always be ready to show you these to showcase their success and expertise. Always ask for case studies that will discuss the ROI in detail. These studies will also give you an idea of the tactics that the agency values most based on their measurable metrics.
Total Investment Over Initial Cost
The saying "You get what you pay for" applies in this case. An agency's rate is a good indicator of the type of relationship you can expect. It's not to say that budget agencies are not valuable, but you need an agency that understands your business and can meet your branding needs. An agency like this usually comes at a higher price.
Cost shouldn't be the only influence on your decision in choosing an agency. Remember that you're going to establish a long-lasting relationship, and for this kind of relationship, the lowest bidder may not be able to cut it. It's best to look at the big picture and be straightforward about the return you expect from your relationship and investment.
With these guidelines, you will be able to find an agency with the portfolio, process, experience, and expertise to run a successful branding campaign in your industry. You should settle for nothing less than a branding agency that understands the nuances of your business and use that to differentiate you from your competitors, which is essentially what branding is all about.
Final Thoughts
The right branding agency can revolutionize your business. You need to find one that will transform your brand into a future-forward one in which physical and digital touchpoints are expertly intertwined. It's worth working with an agency that can give your business a holistic brand experience.