As a startup founder, you're busy with tasks that are required to actually run your business and do the work that gets you paid. And though you may be looking to scale, adding marketing onto your plate simply isn't feasible.
This is where an agency fits in perfectly. By outsourcing your marketing, you're able to focus on the things that matter—while a team of experts does the legwork for growing your business.
Throughout this article, we've put together the top digital marketing agencies for startups. This means they're more affordable, offer services specifically for business growth, or specialize in getting startups up off the ground.
As you look through our list, pay attention to the types of clients that some of these agencies have worked with as well as what their services are. Don't reach out to an agency unless they have a proven track record in your industry and offer all of the marketing services you're looking to hire for.
Let's dig into our top 11 digital marketing agencies for startups.
---
Top Digital Marketing Agencies for Startups:
---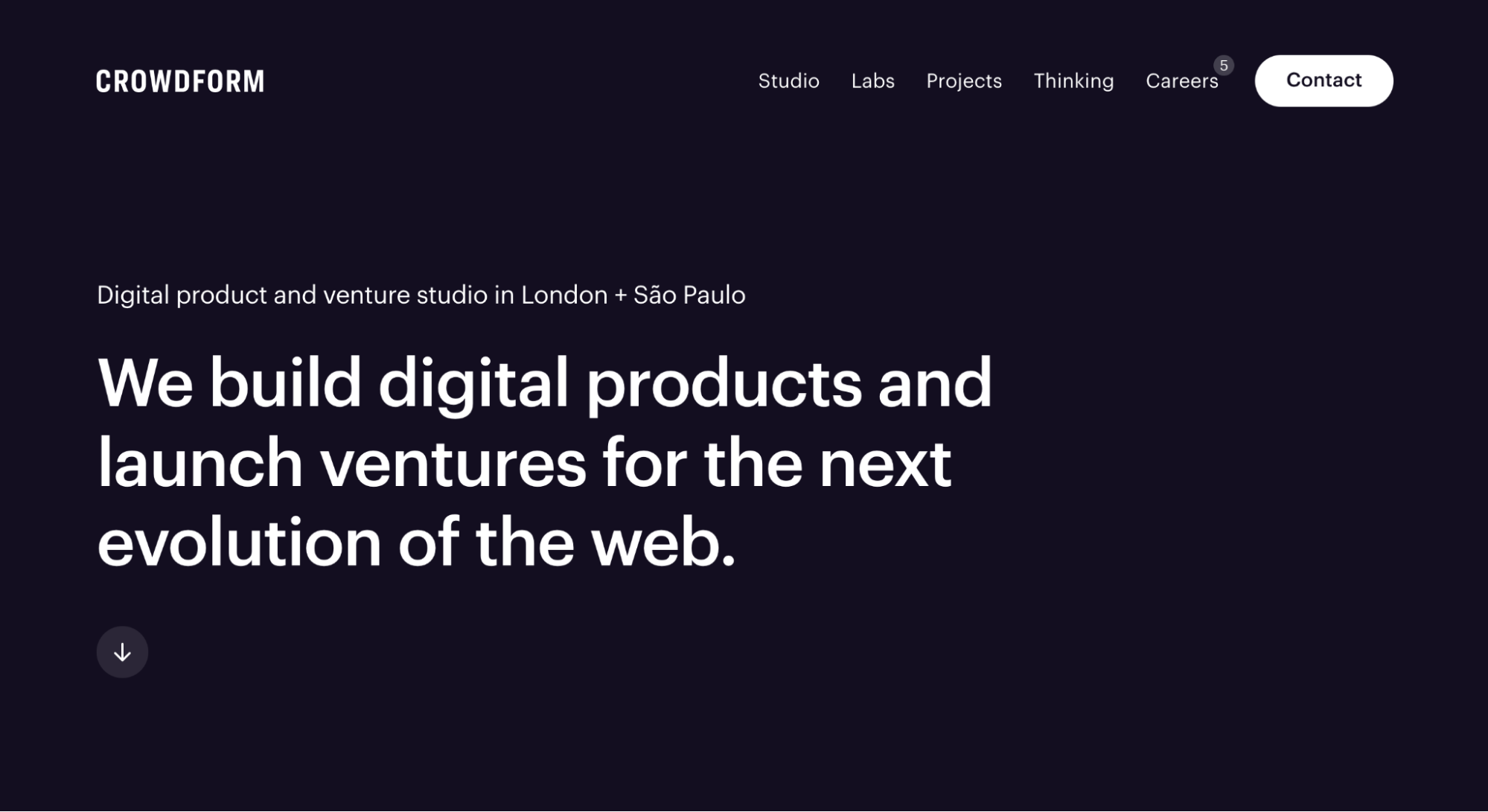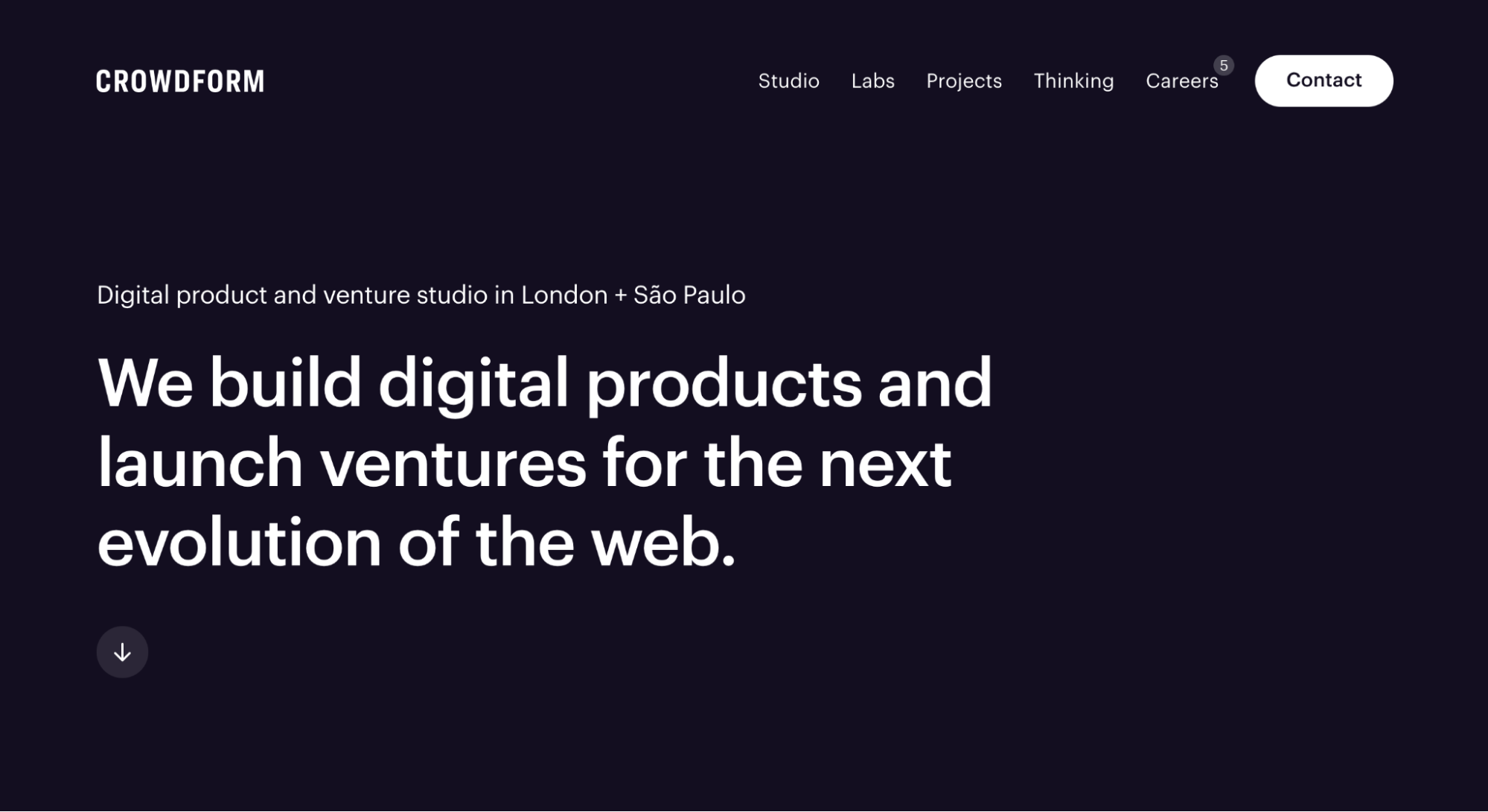 Crowdform is a digital product agency that helps to build new digital products and launch ventures and startups in the cryptocurrency, blockchain, and web3 industry. They're looking to help build large businesses in that space in order to bring technology into the future.
Some clients they've worked with include AndCo, Candle, Rehaus, and Pura. Their specialty lies in the actual build-out of these digital startups' websites and mobile apps, ensuring they meet a pain point and are easy to use.
Services:
Digital Product Development

Product Growth Strategy

Web and Mobile Development

Competitive Analysis

User Experience Analysis
---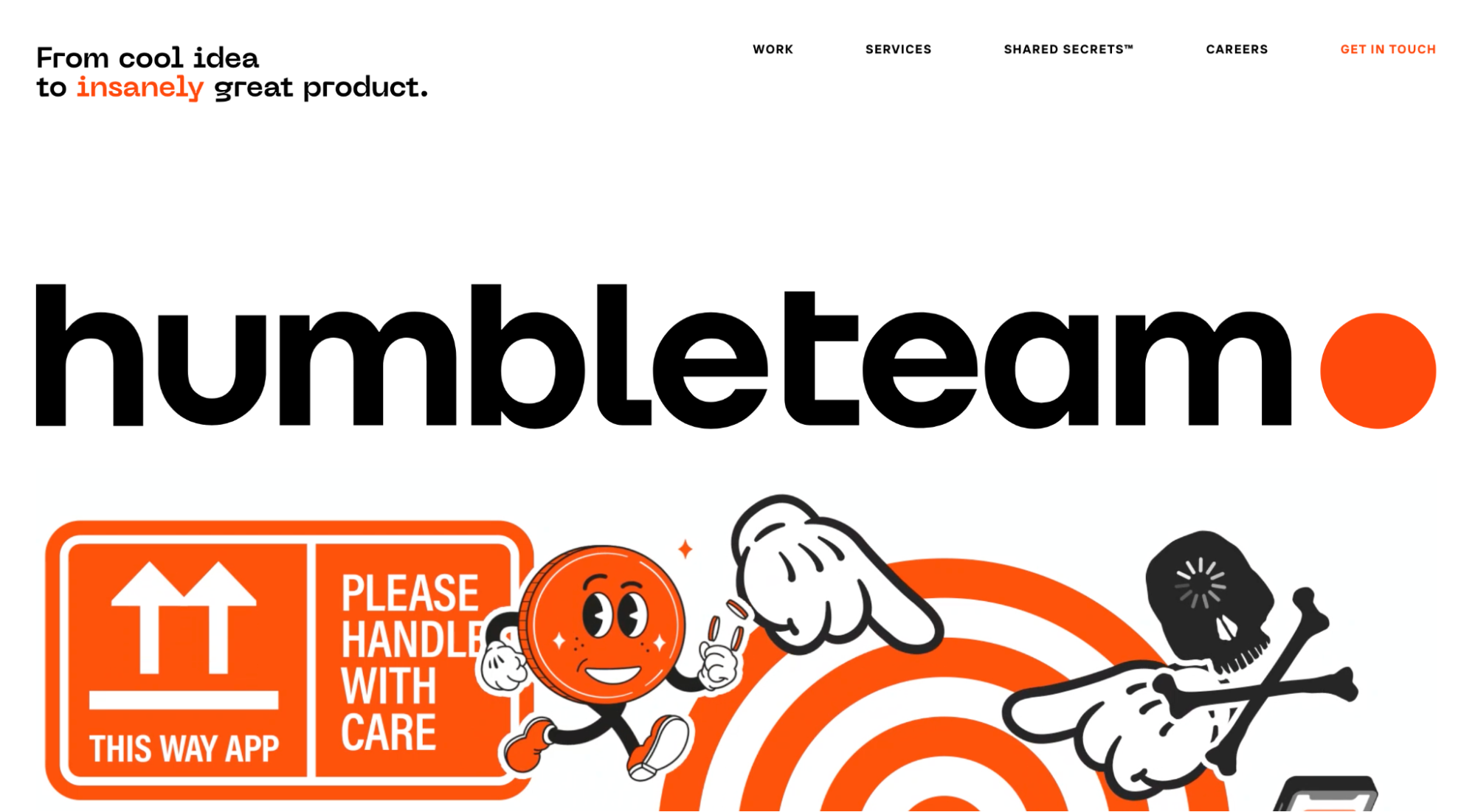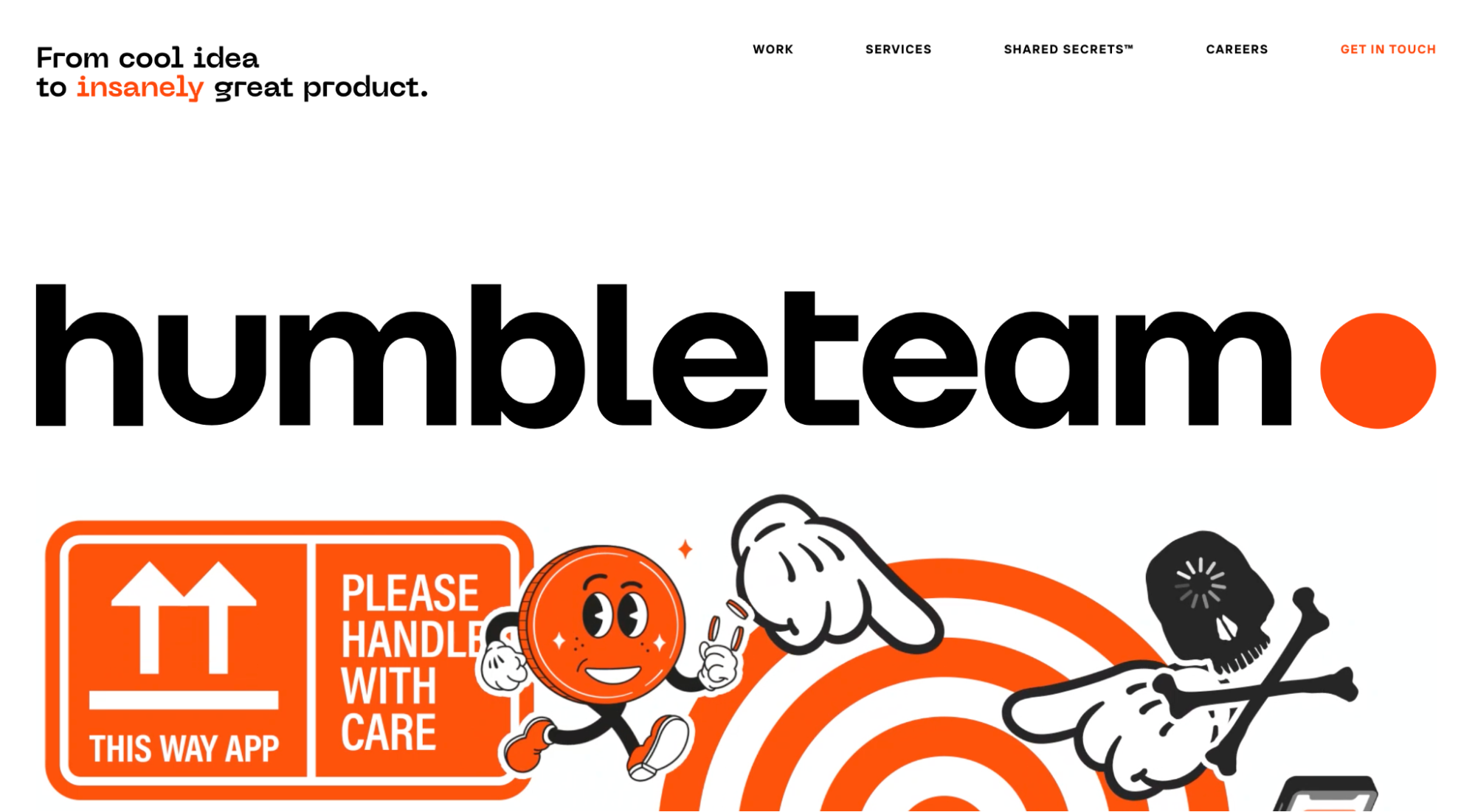 Humbleteam is another digital product design agency that helps startups (and enterprises alike) build new digital products that can grow and scale their businesses. They've worked with a number of different industries, like travel, fintech, automotive, and entertainment. Some of their clients include NASA, Royal Caribbean, BMW, and Squarespace.
They've also mentored over 130 startups, helping them to build their businesses. This makes it an ideal option for a startup that is looking for help building out a new app or website idea.
Services:
Product Strategy

Product Design

UX/UI Design

Prototyping

User Research & Testing

Post-Launch Optimization

Brand Strategy

Brand Design

Rebranding

Consulting
Humbleteam is a product design agency that helps startups and enterprises design and reinvent digital products.
The agency's clients have raised over $540M on the strength of products produced by …
---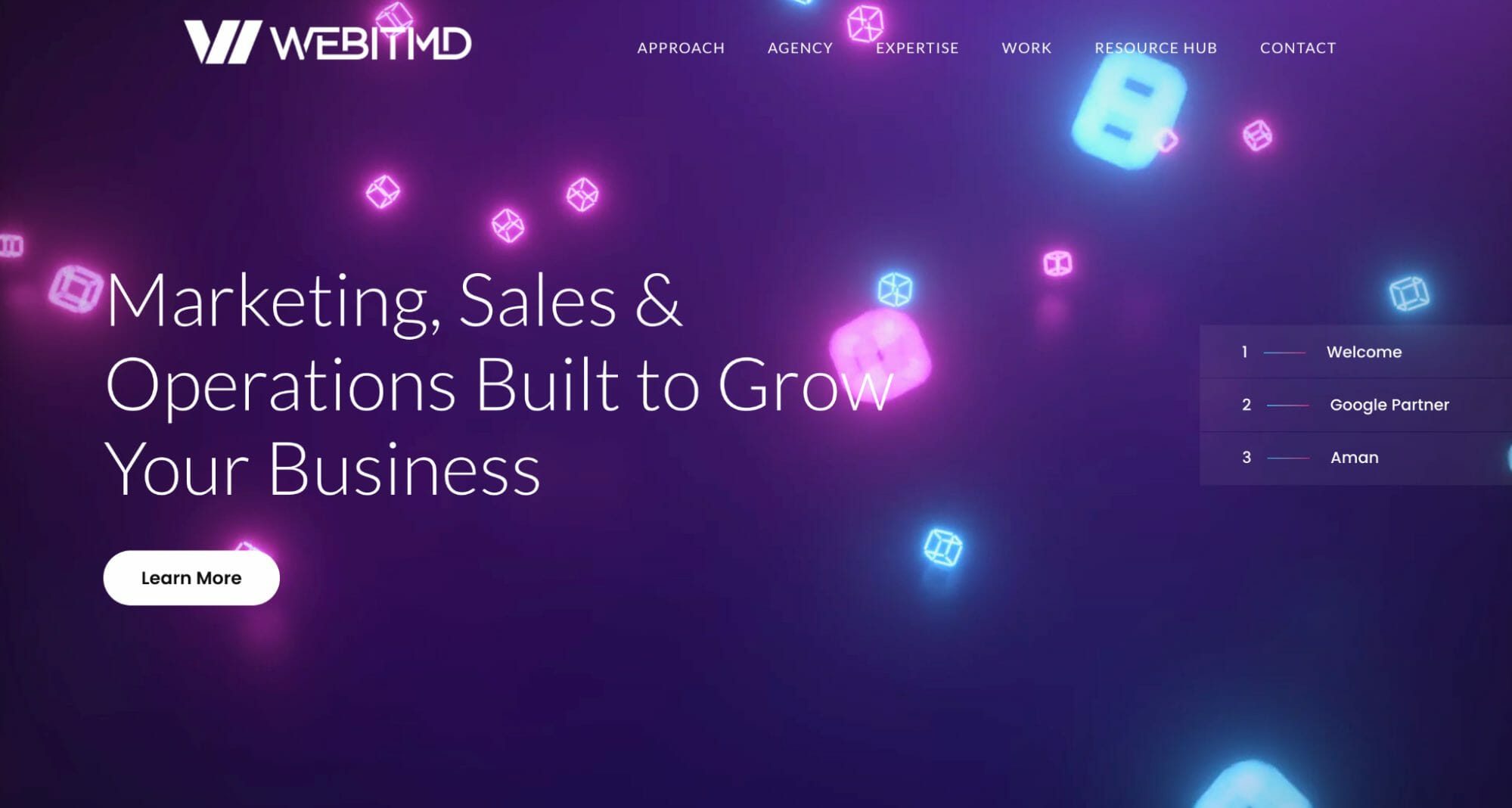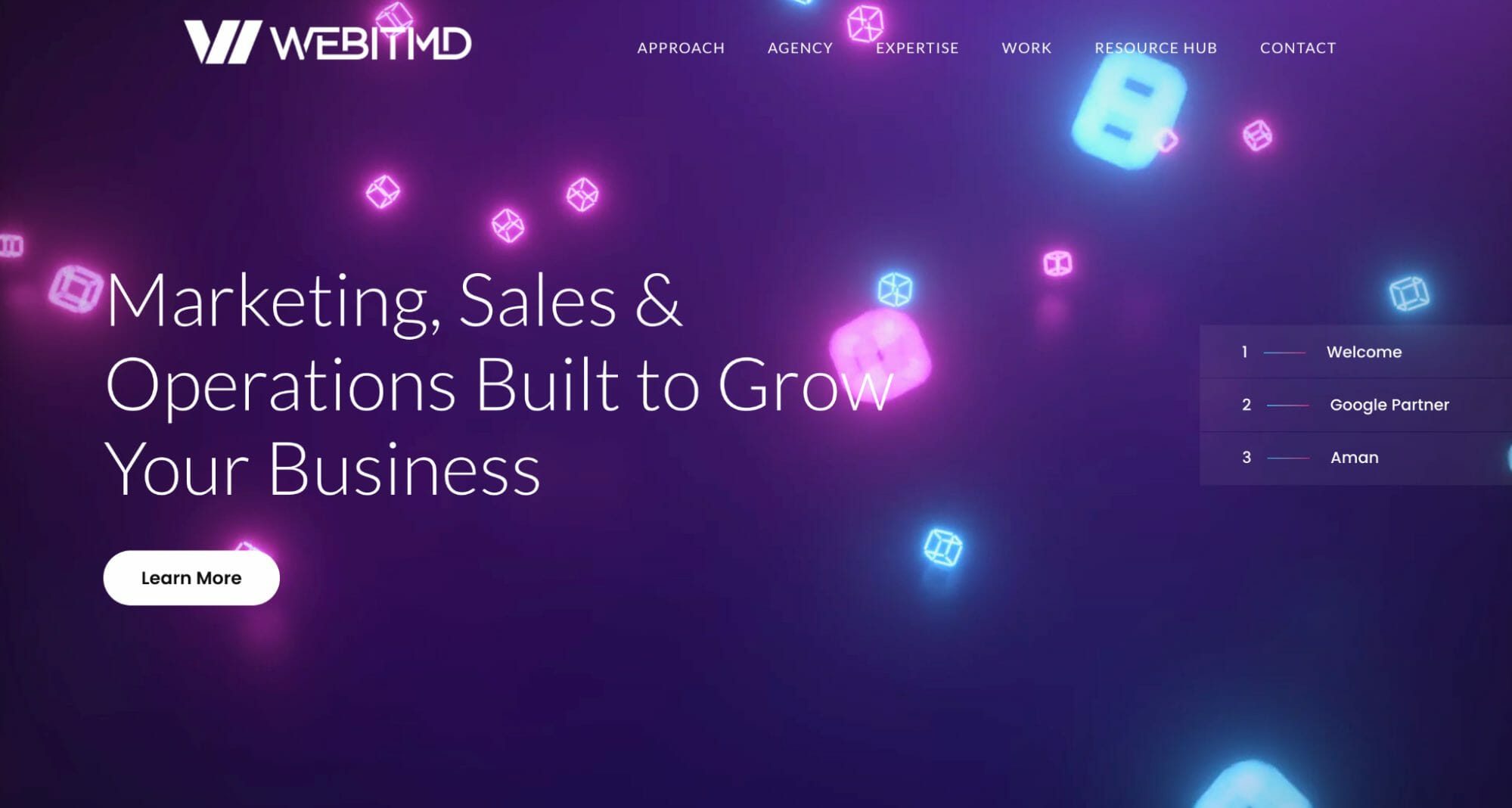 WEBITMD is a digital marketing and sales enablement agency with strategies and tactics that can help to grow your business. In fact, their approach is called "The Growth Stack" as it's filled with tactics that, in their words, "drive measurable business growth."
Their team has worked with over 100 clients, from startups to Fortune 1000 companies. Some of their clients include Solar Optimum, Legion Food Trucks, RootStrap, and LanguageBird. And HubSpot's own Principal Partner Strategist had this to say about WEBITMD: "The Growth Stack is a transformational offering. The combination of strategy, digital marketing & sales enablement tactics proven to fuel business growth. It's a beautiful thing!"
Services:
Paid Media Management

Organic SEO & Content

Sales Enablement

Creative & Development

Brand Story
---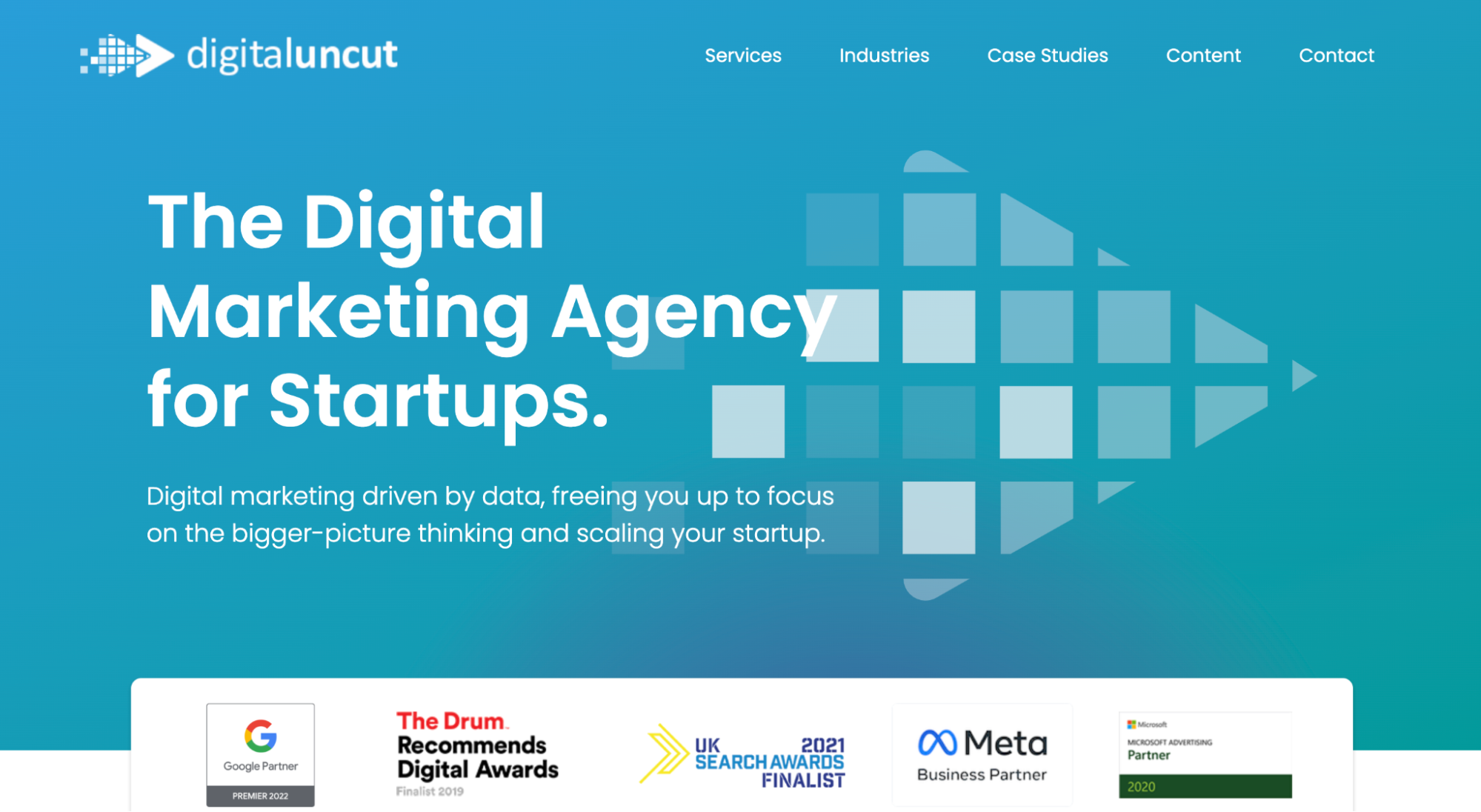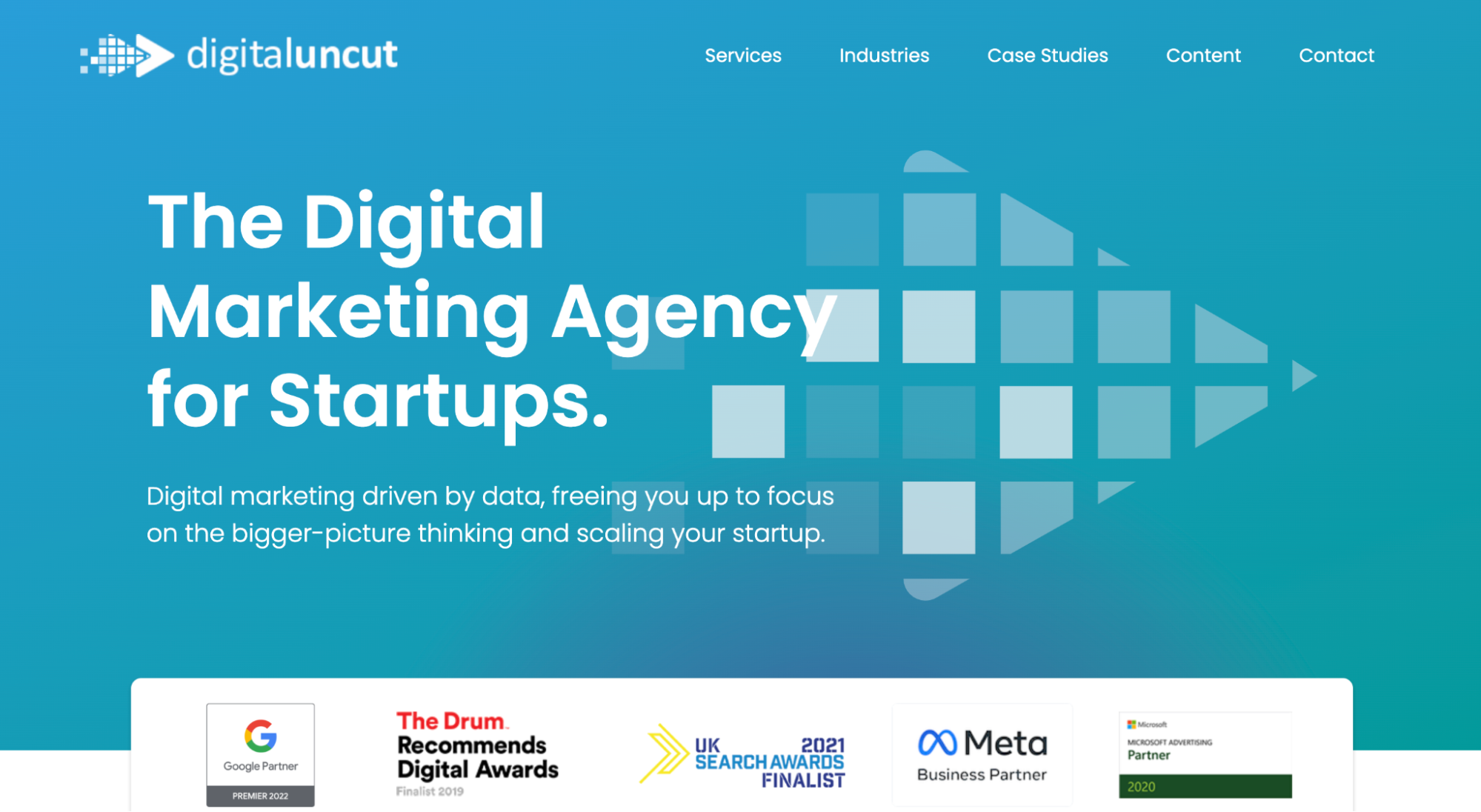 As they say front and center on their homepage, Digital Uncut is the digital marketing agency for startups. They're a data-driven agency with processes that work perfectly for the startups that they partner with. They share their five-step process right on their website to let potential clients know what it's like to work with them.
Some of Digital Uncut's past clients include Matterport, Mitratech, Gophr, and hiyacar. And they show off their results for their clients on their case studies page. The team has generated results like increasing traffic by 1,063% YoY, reducing cost per acquisition by 85% in 5 months, and increasing customer spend by 105%.
Services:
PPC Management

SEO Management

Digital PR

Email

Content

Web Development

Graphic Design

Consulting

Data Analysis
---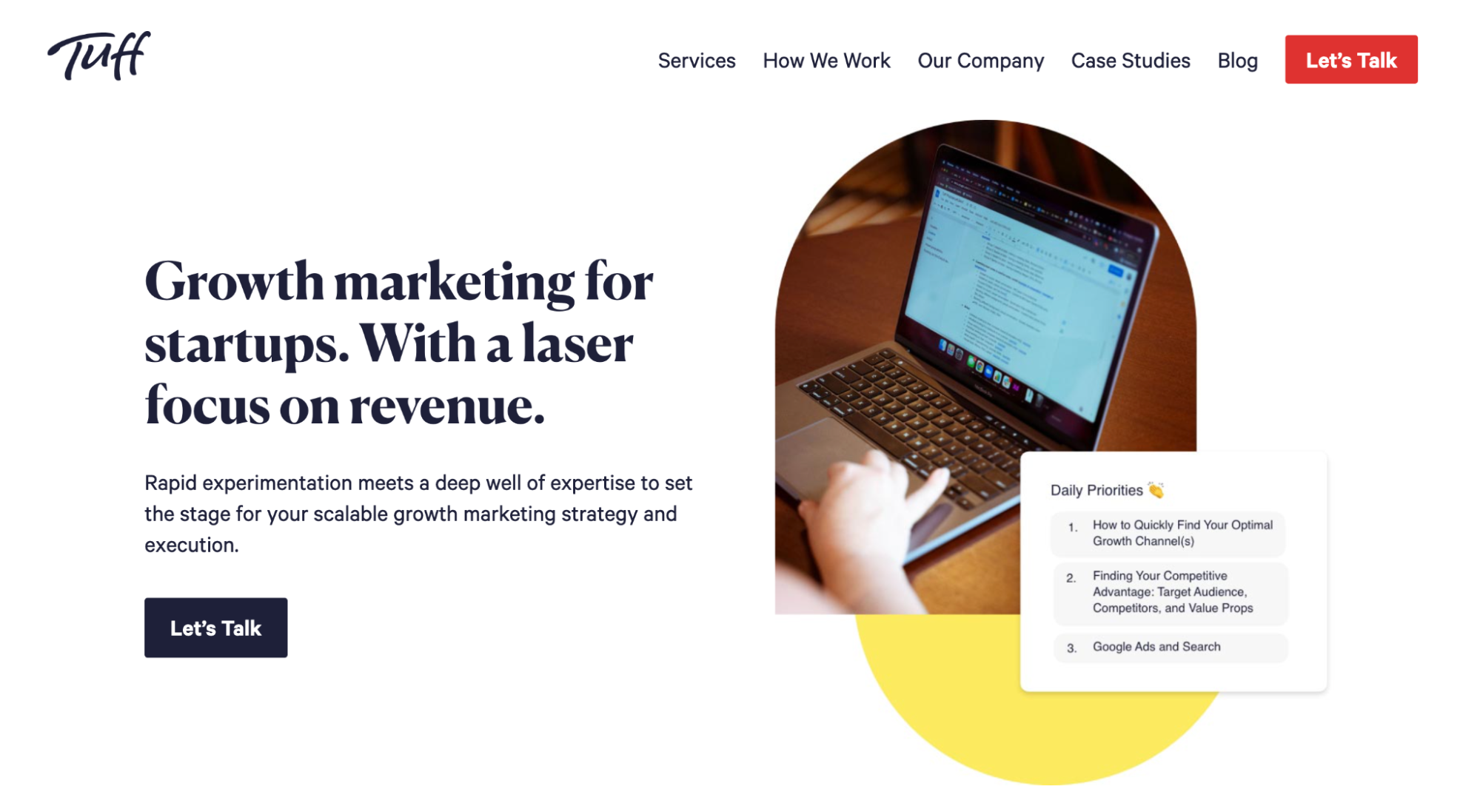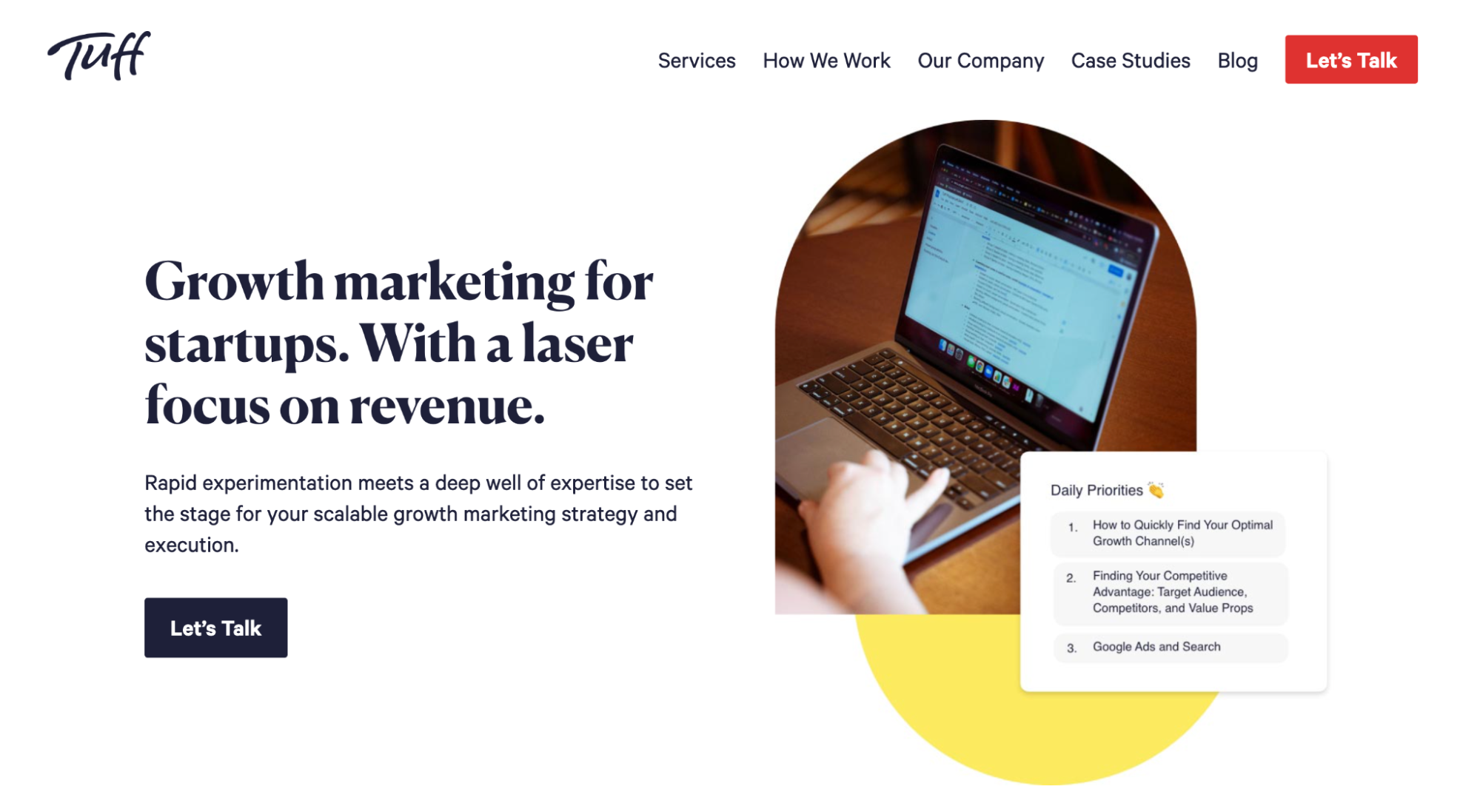 Tuff Growth is a regular digital marketing agency, but they've created a service specifically for startups interested in scaling their businesses. They create customized growth marketing plans for each startup they work with, but interested brands can also get a copy of a sample proposal to get a better idea of what this might look like.
Some of the results they've gotten have been a 27% email conversion rate, 50% increase in email clicks, getting clients onto page 1 of Google, and increasing revenue by 88%. Past clients include Joyn, Dumpling, Salams, and Cleary.
Services:
Growth Marketing Strategy

Pay-Per-Click Advertising

Social Advertising

Search Engine Optimization

Content Strategy

Email Marketing

Conversion Rate Optimization

YouTube Advertising

Creative
---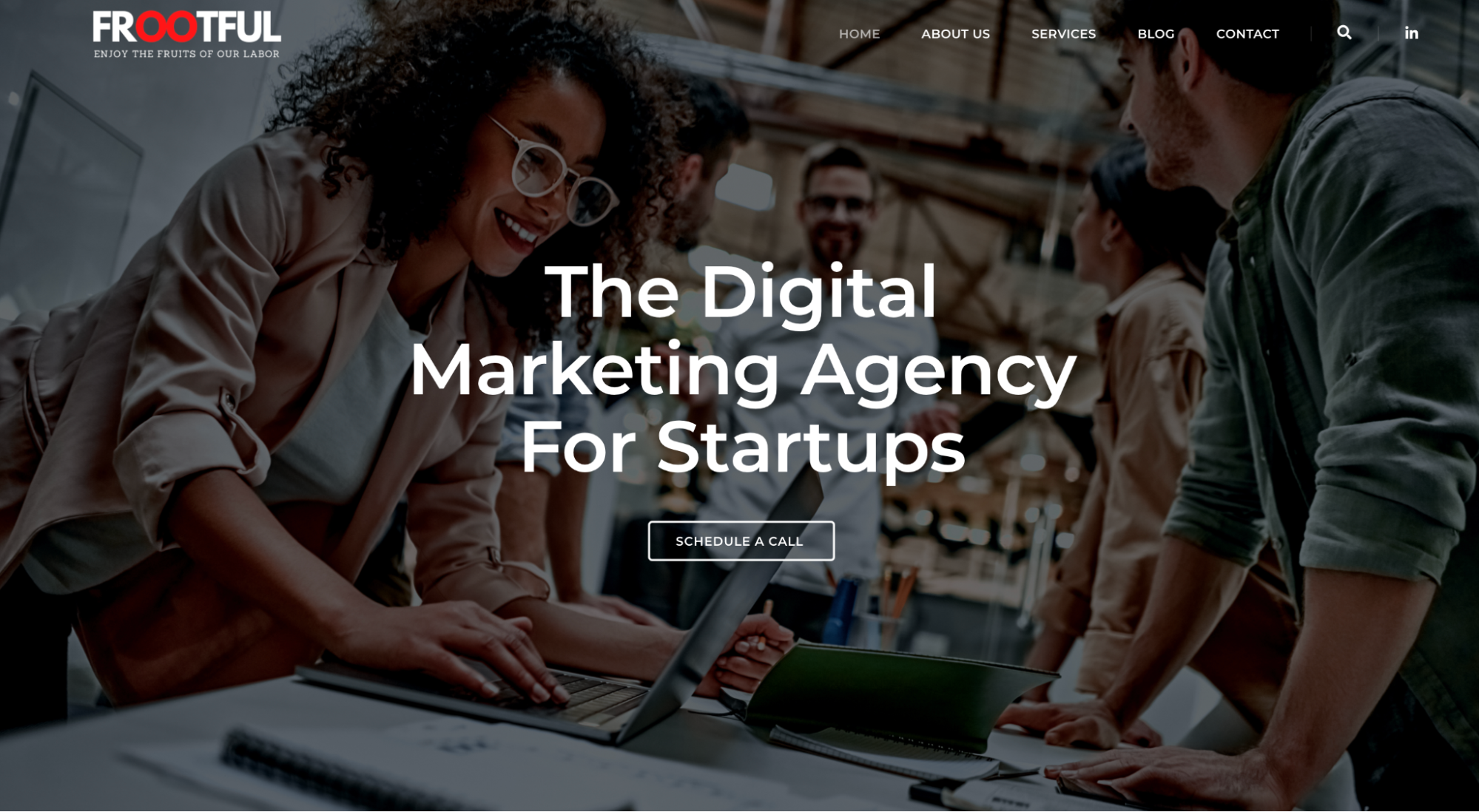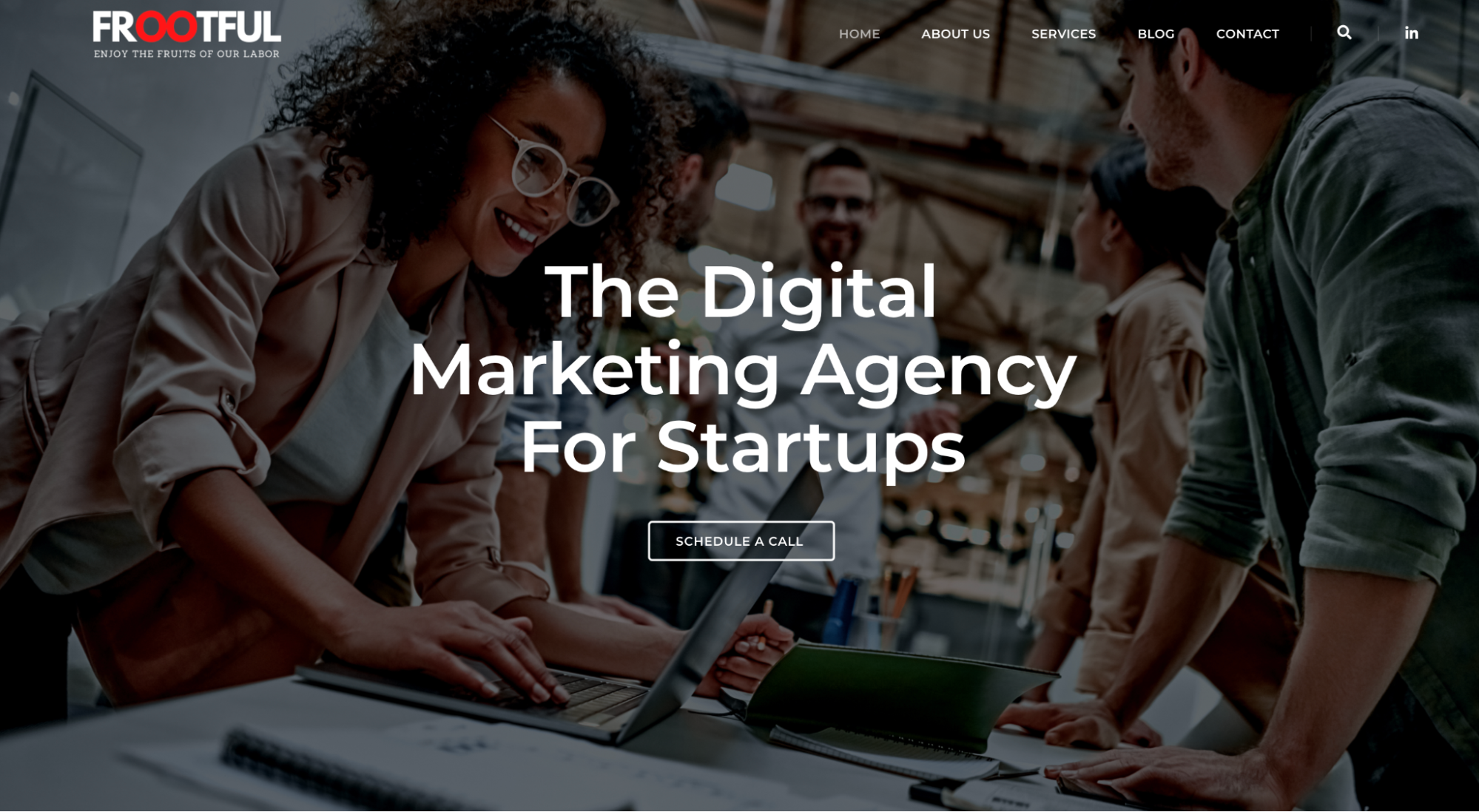 As stated in big, bold letters on their homepage, Frootful Marketing focuses their digital marketing services on helping startups. Whether you need the strategy or the help executing it, Frootful's team is ready and raring to go. They offer "affordable, scalable digital marketing services" for any startup who is looking to make more progress than they're doing on their own.
Frootful Marketing doesn't publicize their clients, but they've shared a few high-level case studies to prove their expertise. From generating 10,000 monthly website visitors per month to generating real estate leads for less than $20 per lead (fantastic ROI for the industry), Frootful knows how to get stuff done for their clients.
Services:
Website Design

Search Engine Optimization

Paid Advertising

Social Media Marketing

Sales Training

Strategy
---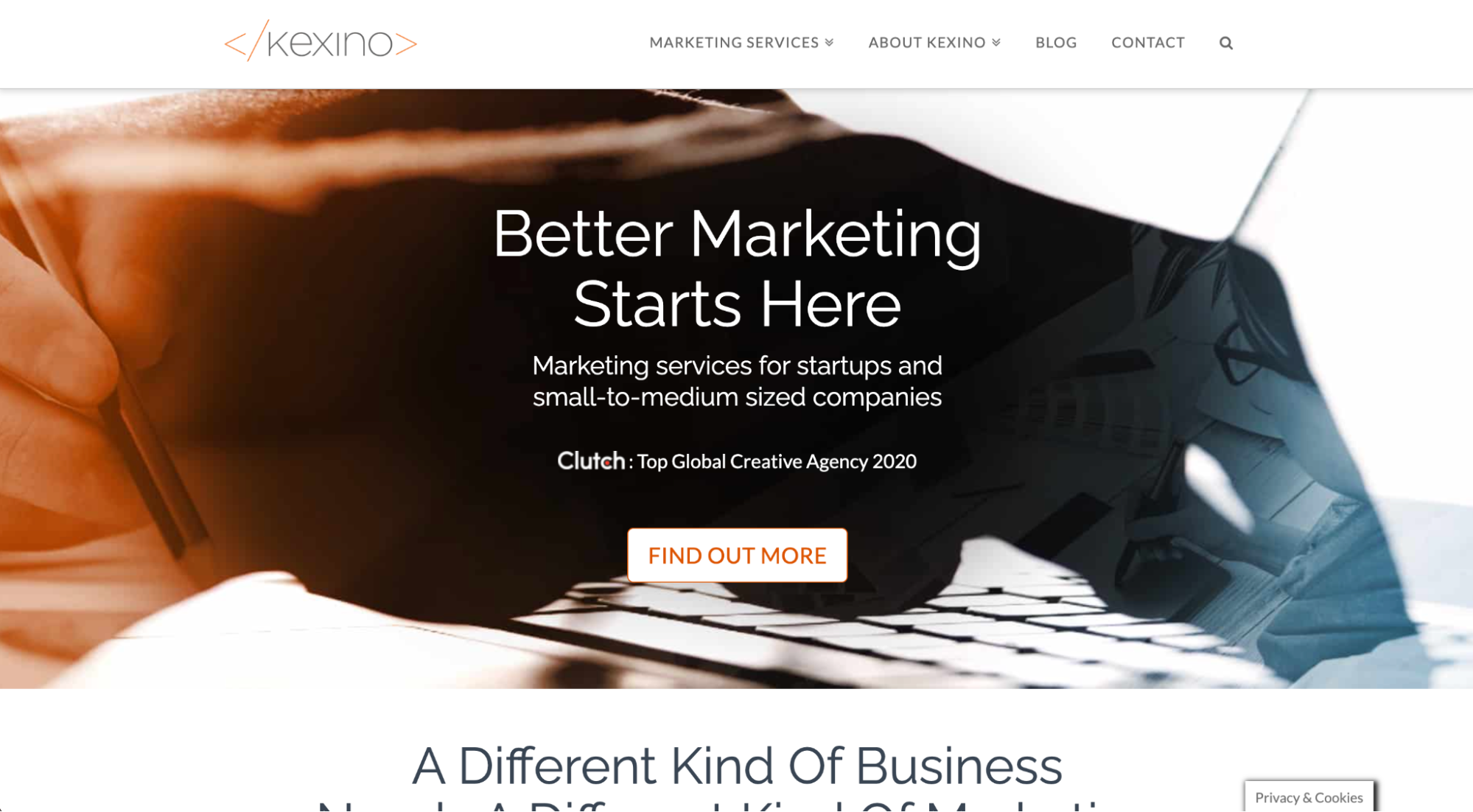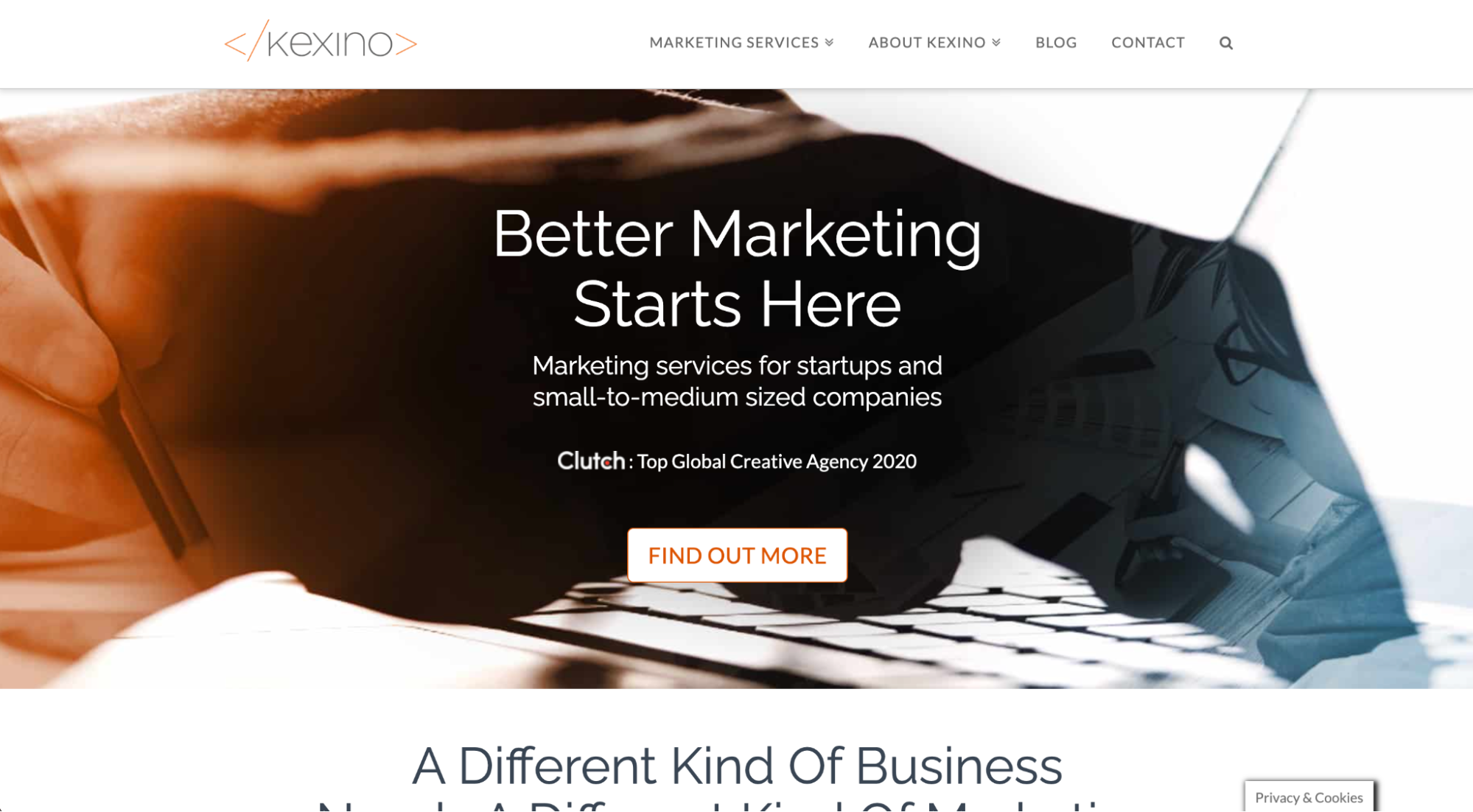 KEXINO is a digital marketing agency that helps small-to-medium businesses as well as startups and was even named a top global creative agency by agency review site Clutch in 2020. In fact, as you scroll their site, you'll see a number of accolades for KEXINO's work including a list of top-tier clients.
Some of these clients are Timberland, Trojan Football Club, Cisco WebEx, and Math Camps USA. KEXINO has done branding, web design, and marketing work for a number of startups, all available to view on the Recent Work page of their website. They also offer a variety of marketing services to ensure they can do anything any new startup or business would need.
Services:
Sales Collateral

Content Marketing

Social Media Marketing

Search Engine Optimization (SEO)

Web, Print, & Logo Design

Branding & Positioning

Advertising

Video Production

Content Translation and Localization
---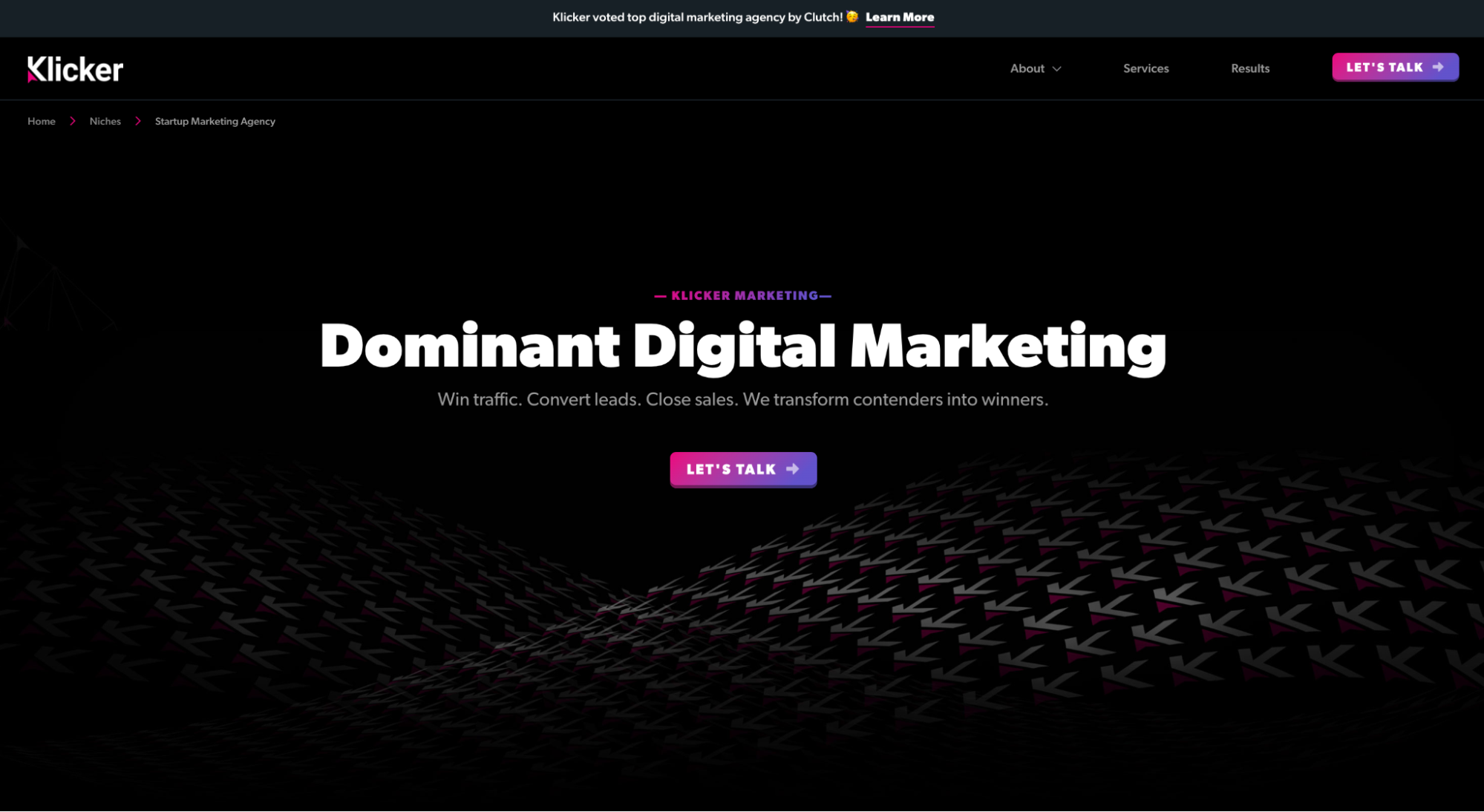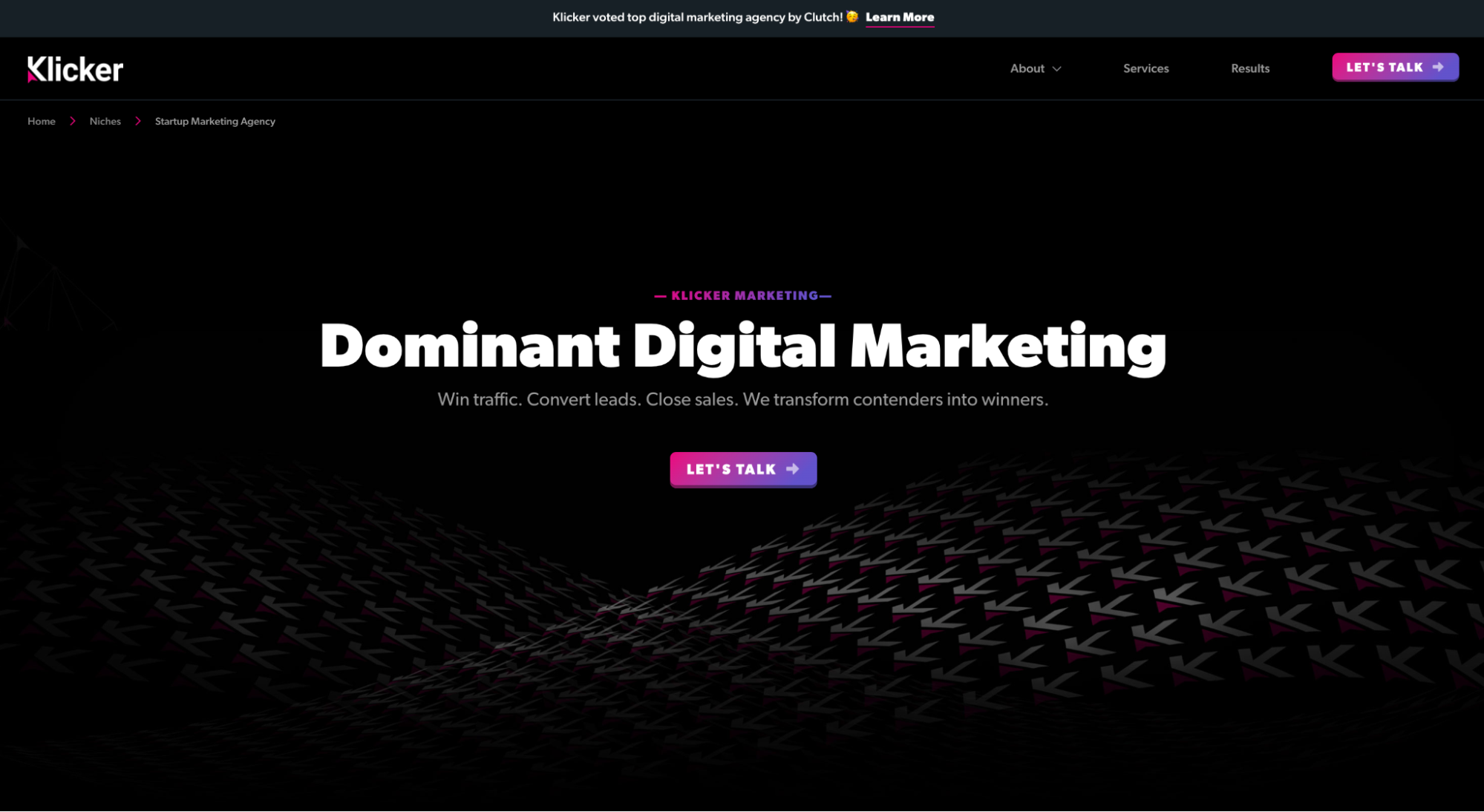 Klicker is another full-service digital marketing agency that has a service offering specific to startups. While they work with businesses of any size, they know that growing startups need special attention to really help get their company off the ground. With their services, they help startups win traffic, generate leads, and close sales.
In fact, some of their average client results include a 579% increase in web traffic, 292% increase in online leads, and 115% increase in web-generated sales. Impressive, right? A few of their past clients include Uptown Puppies, Blackwill Ruiz Injury Law, and Majeroni Orthodontics.
Services:
Local Search

Organic Search

Paid Advertising

Brand Development

Content Strategy

Website Design & Development

Drip Marketing

Email Campaigns

Re-Marketing Campaigns
---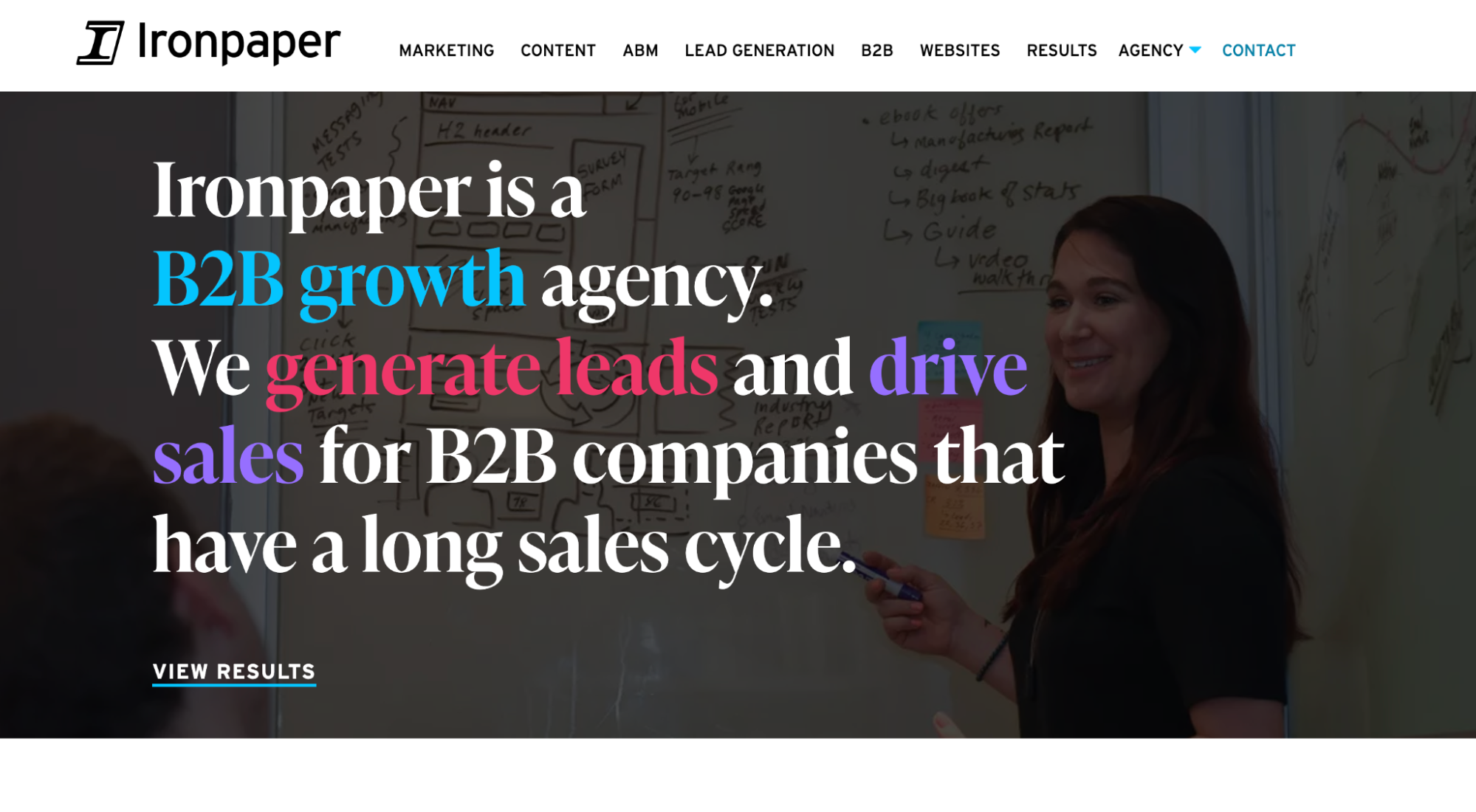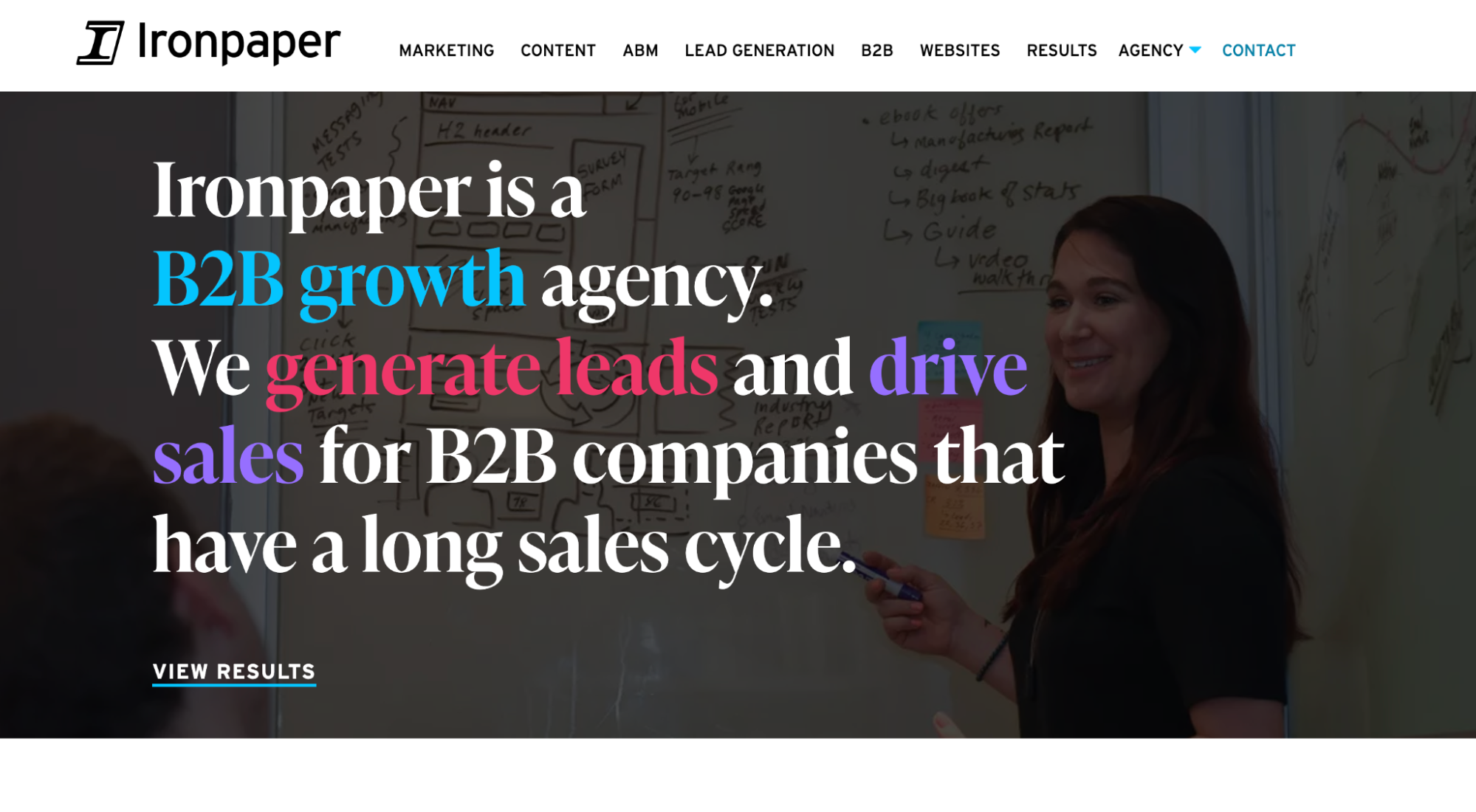 Ironpaper is a B2B growth agency that helps out many different types of businesses, startups included. While retail and ecommerce brands may not benefit from Ironpaper's services, any startup with a B2B audience has come to the right place.
Ironpaper has four phases of growth: build & launch, rapid iteration, optimize & accelerate, and build relationships & scale impact. Each of their strategies walks clients through all four phases to see the best results. Some of their past clients include Goddard Technologies, LendKey, Steelcase, and Shell Catalysts & Technologies.
Services:
Account-Based Marketing

Demand Generation

Lead Generation

Content Strategy

Content Creation

Thought Leadership

Marketing Messaging

B2B Growth Strategy & Execution

Digital Marketing

Website Design

Sales Enablement

Sales Acceleration

Sales Nurturing
---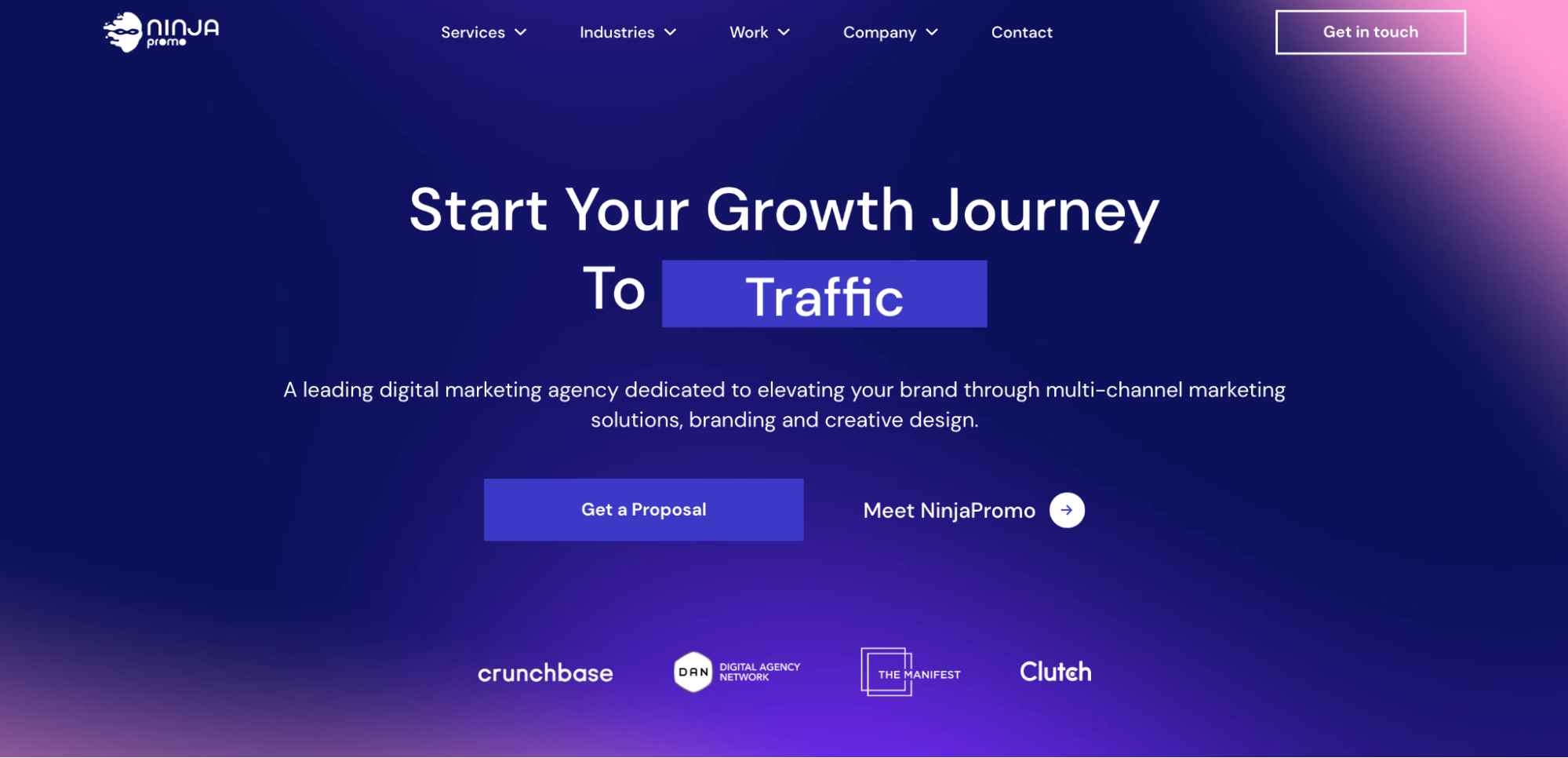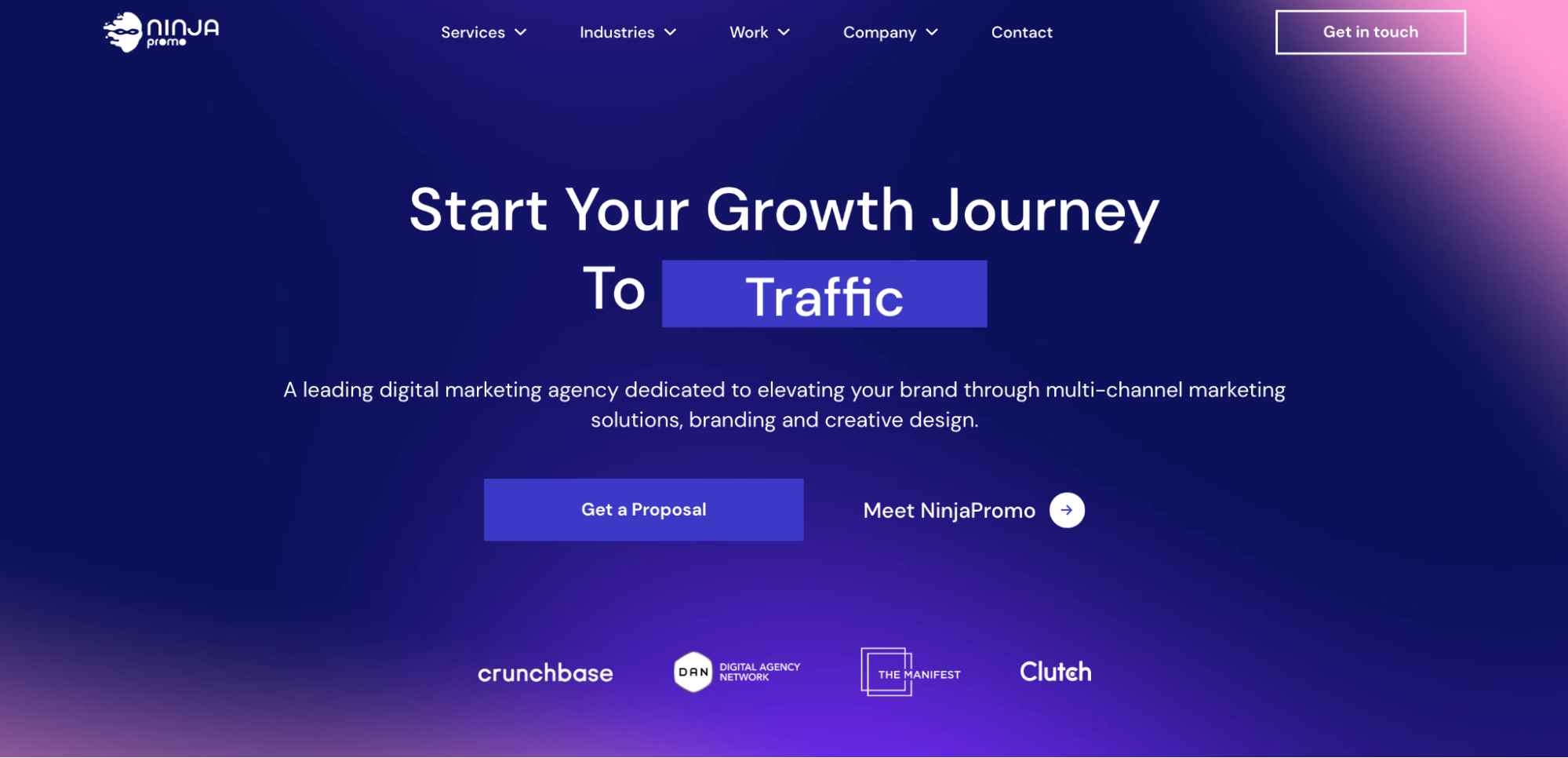 Not only is NinjaPromo a great digital marketing agency for startups, but they also have some services dedicated to helping build up blockchain and cryptocurrency brands. Their main focus is on B2B companies, FinTech (financial technology), and crypto, meaning that brands in those industries have an experienced and knowledgeable marketing partner in NinjaPromo.
NinjaPromo also shows off their social proof right at the top of their website, letting interested clients know where the agency has been featured in the past. Plus, they've shown off some great past results for clients like Paypolitan, Bitforex, Intellectsoft, and Stockmusic.
Services:
Organic Social Media Marketing

Paid Social Advertising

SEO

Paid Media

Website Development

Influencer Marketing

Email Marketing

Public Relations

Video Production

Branding

Mobile App Development

Full-Stack Blockchain Development
---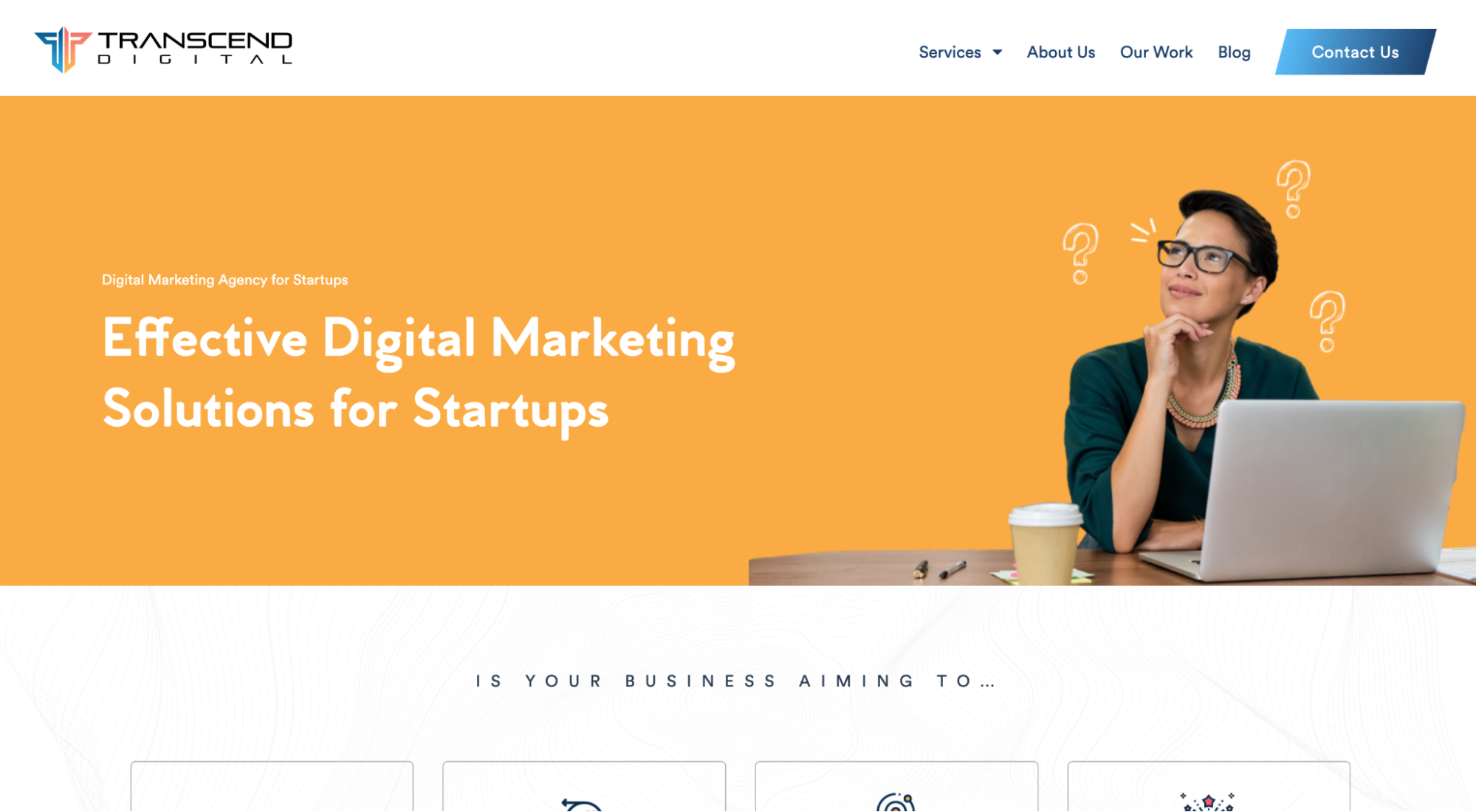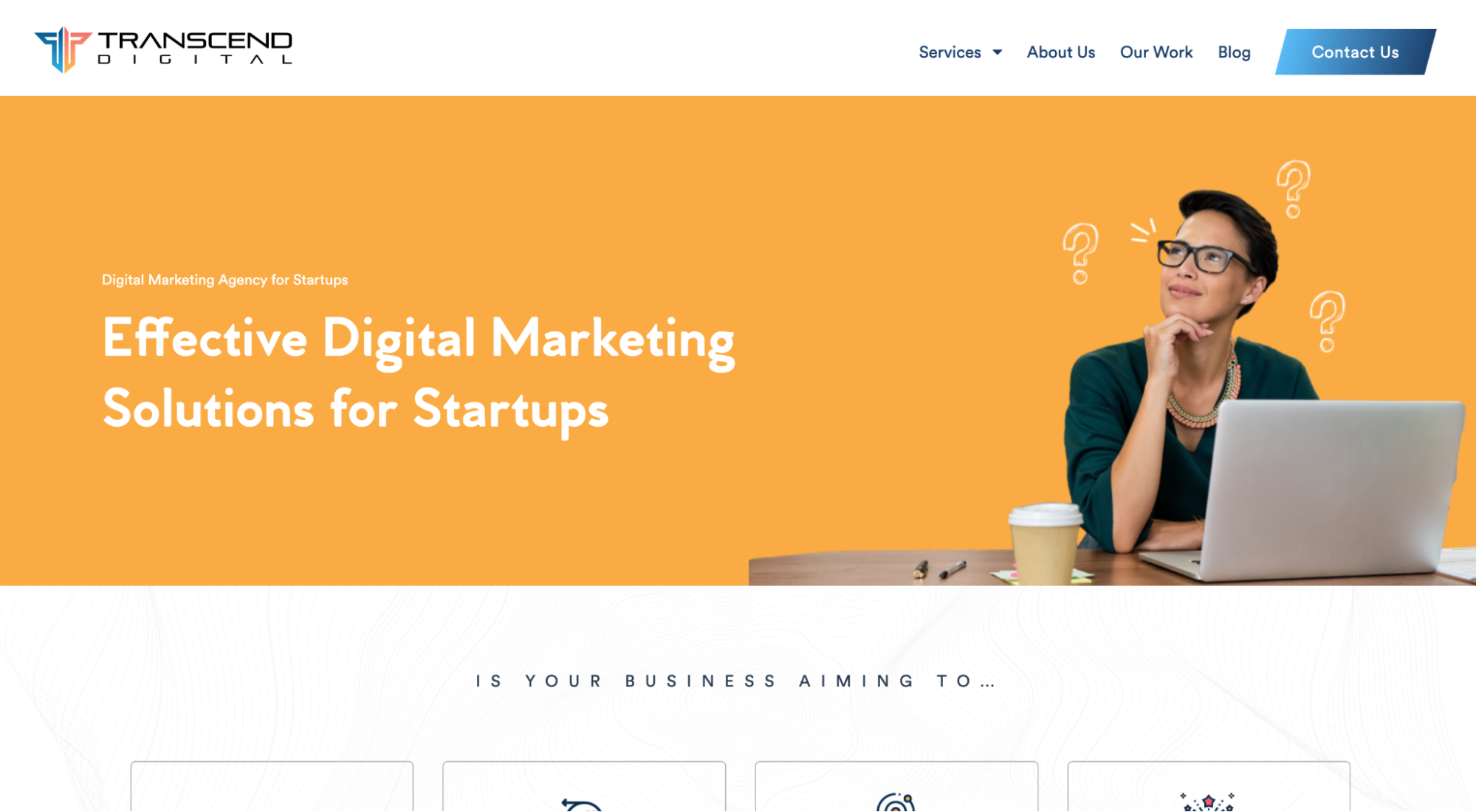 Transcend Digital is another agency that offers services specifically to help startups get off the ground and ramp up sales. In their words, they build "ROI-focused experiences and digital marketing plans that help you grow faster," making this a great option for startups who are struggling to find the right marketing messaging that resonates.
Some of Transcend Digital's past clients include Microdose, Fyxt, Allergan, and Styleguise. They've gotten results like a 30% increase in sales, 17x increase in web traffic, and product launches with thousands of signups.
Services:
Marketing Strategy

Product Development

Online Marketplaces

Platforms & Technology

Data & Analytics

Paid Media

SEO & Content

Email Marketing

Staffing Services
---
Conclusion
Find the best digital marketing agency for your startup from our list above. Start your outreach to find the best fit for your needs. Or if you're looking for even more options, check out our full list of the top digital marketing agencies.
Frequently Asked Questions
What is a digital marketing agency?
A digital marketing agency is a company that offers marketing services to a number of brands at once. Agencies are typically comprised of account managers who have direct communication with the clients as well as a number of industry experts so that they can provide the best possible service to their clients.
What does a digital marketing agency do?
A digital marketing agency's service offerings vary largely. Some might offer niched services, like web design or branding. Others are full-scale marketing agencies offering services from web development and online advertising to content marketing and SEO.
How much should a startup invest in a digital marketing agency?
As a startup, marketing is going to need to be a big part of your budget. One source states that startups should consider allocating up to 25% of their starting budget to marketing. This way, they're able to reach a large enough audience at launch to be successful.
What are the benefits of working with a digital marketing agency?
Digital marketing agencies, especially those with experience working with startups, have the exact knowledge and processes in place to scale a new business. Plus, startups don't typically have the budget for a full team of marketers—this makes working with an agency much more affordable and with quicker results.
What are some of the best digital marketing agencies for startups?
We've covered 11 amazing digital marketing agencies for startups, but some of the best are Digital Uncut, Humbleteam, and Klicker.