If you're a business owner in the fashion industry, then you know that influencer marketing is crucial to your success. These days, consumers do not just get influenced by the creativity of fashion designers, the quality of clothing brands, and the workings of traditional advertising; they are also heavily influenced by the people they see wearing those brands.
The importance of partnering with the top fashion influencer marketing agencies can't be overstated. Not only will these agencies have the necessary experience and networks to get your brand in front of the right people, but they will also be able to help you tap into new markets and understand the latest trends. To help you find the best agency for your needs, we've compiled a list of the top 10 fashion influencer marketing agencies that are at the top of their game and can help you take your fashion business to the next level.
---
Leading Fashion Influencer Marketing Agencies for Your Brand to Follow:
---
What Is Fashion Marketing?
When you google the term 'fashion marketing,' it is used to describe the various activities involved in promoting a fashion product or brand. This includes everything from design and production to advertising and public relations. For a fashion business to be successful, it is essential to have a well-planned marketing strategy in place.
There are many different aspects of fashion marketing, but some of the most important include:
Product development:

This is the process of creating new fashion products that will be appealing to customers. It involves research, design, and manufacture.

Market research:

Businesses that are in fashion need to know who their target market is and what they are looking for. With enough market research, you get a better understanding of what consumers want and need.

Advertising:

This is a key element of any marketing campaign. Fashion businesses need to create ads that will capture the attention of consumers and make them want to buy their products.

Public relations:

This helps to create a positive image for the company and its products. It can involve things like organizing events, giving interviews, and writing press releases.

Sales:

Ultimately, the goal of any marketing campaign is to increase sales. Just like any business, the need to generate interest in their products and eventually revenue is what keeps a fashion company afloat.
Nowadays, influential marketing has taken the top spot when it comes to fashion marketing strategies. Obviously, the aspects listed above are important, but they don't compare to the power that an influencer has when it comes to swaying fashion trends.
---
The Top 10 Fashion Influencer Marketing Agencies to Follow in 2022
An influencer network is a powerful tool that can be used by any business. Global brands in the fashion industry are not just looking at boosting their branding and image with good marketing, but they are also looking for ways to tap into the power of influencers. Below are the 10 top fashion influencer marketing agencies that you should be following in 2022: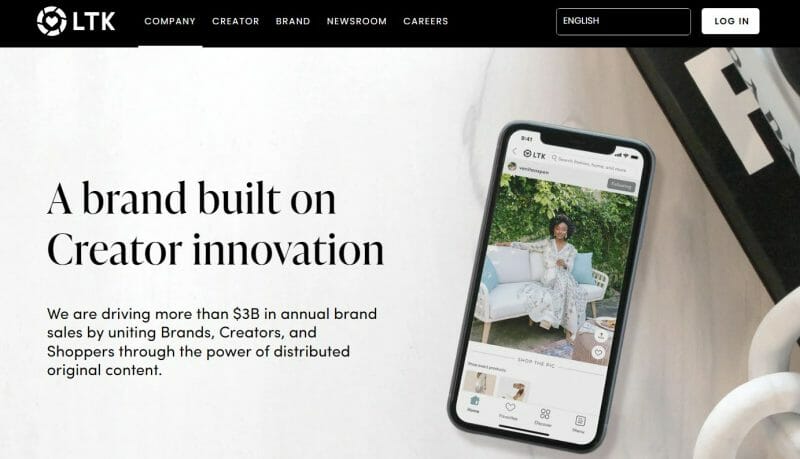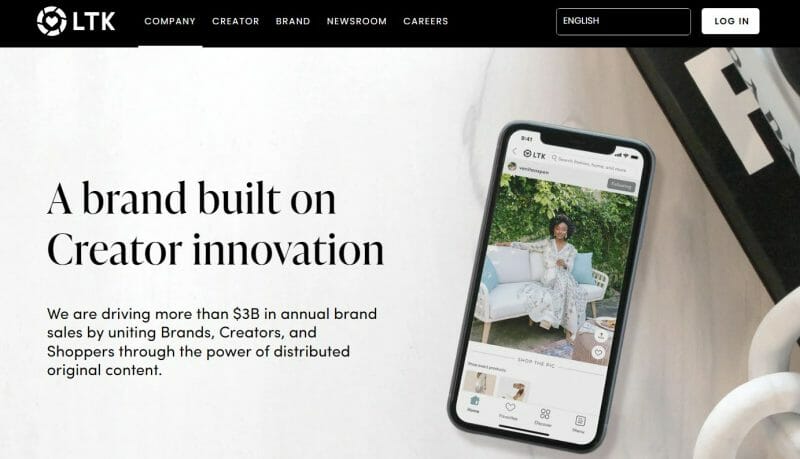 Influencer marketing has been a key part of many brands' strategies for years now, but with new technology and insights into how creators think differently than other people, it's never been more effective. LTK gives top-tier marketers access to some of their most prized assets: influencers. This influencer agency has a strong focus on millennial and Generation Z audiences, so you can be confident that you're working with the best in the industry.
LTK has the capability to create campaigns for fashion brands that can drive sales, increase brand awareness, and create a deeper level of connection with their customers. With expertise in multiple social media platforms and an arsenal of the best influencers in the fashion industry, LTK can help brands have a more global reach with influencer marketing.


LTK is the most successful influencer network that drives billions in brand purchases from the world's largest curated creator community.
LTK was founded by a creator to give creators a significan…
---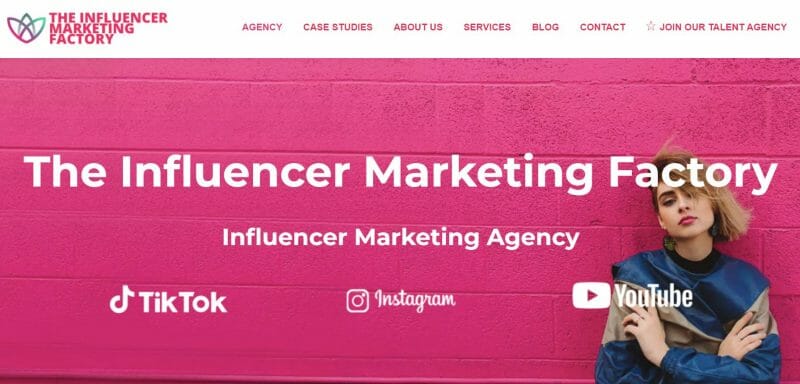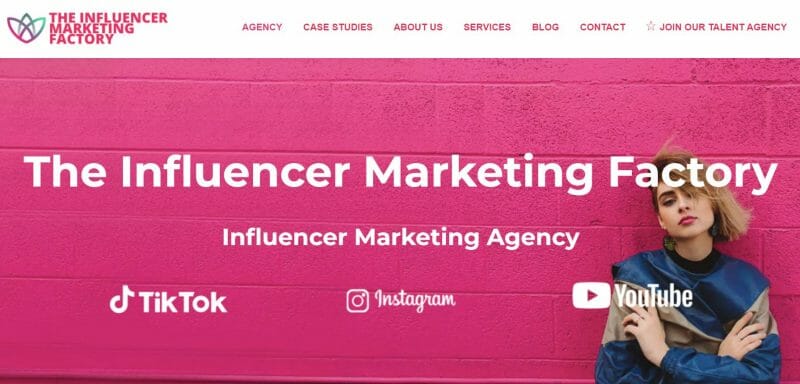 Founded in 2018, The Influencer Marketing Factory works with brands to help them target and engage Millennials and Gen Zs across multiple platforms, such as TikTok, YouTube, Instagram, and Twitch. Some of the clients they've partnered with include big names like Google, Universal Music Group, Amazon, Snapchat, Dunkin', Discovery+, and many more.
Since its inception, the Influencer Marketing Factory has launched successful campaigns across various industries, one of which is fashion. As an example, it partnered with Vessi Footwear for a TikTok influencer campaign. At the end of the campaign, the agency helped boost Vessi Footwear's numbers in terms of followers, hashtag reach, views, likes, link clicks, and comments.
Some of the services that the agency offers include influencer search, contracting, reporting and analytics, content management, target audience identification, and content guidelines. It is focused on building campaigns with authentic storytelling to help generate awareness for brands and boost conversions.


The Influencer Marketing Factory is a global full-service influencer marketing agency that helps brands engage with Gen Z and Millennials audiences on TikTok, YouTube and Instagram….
---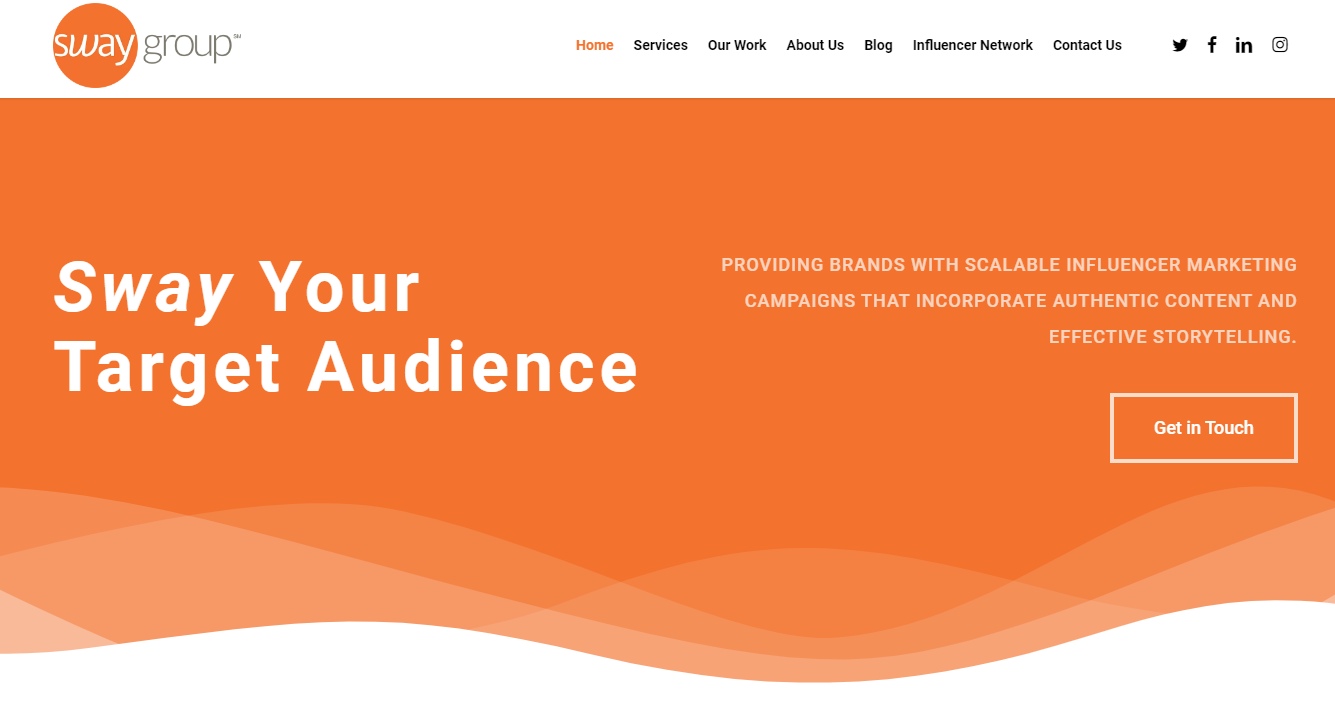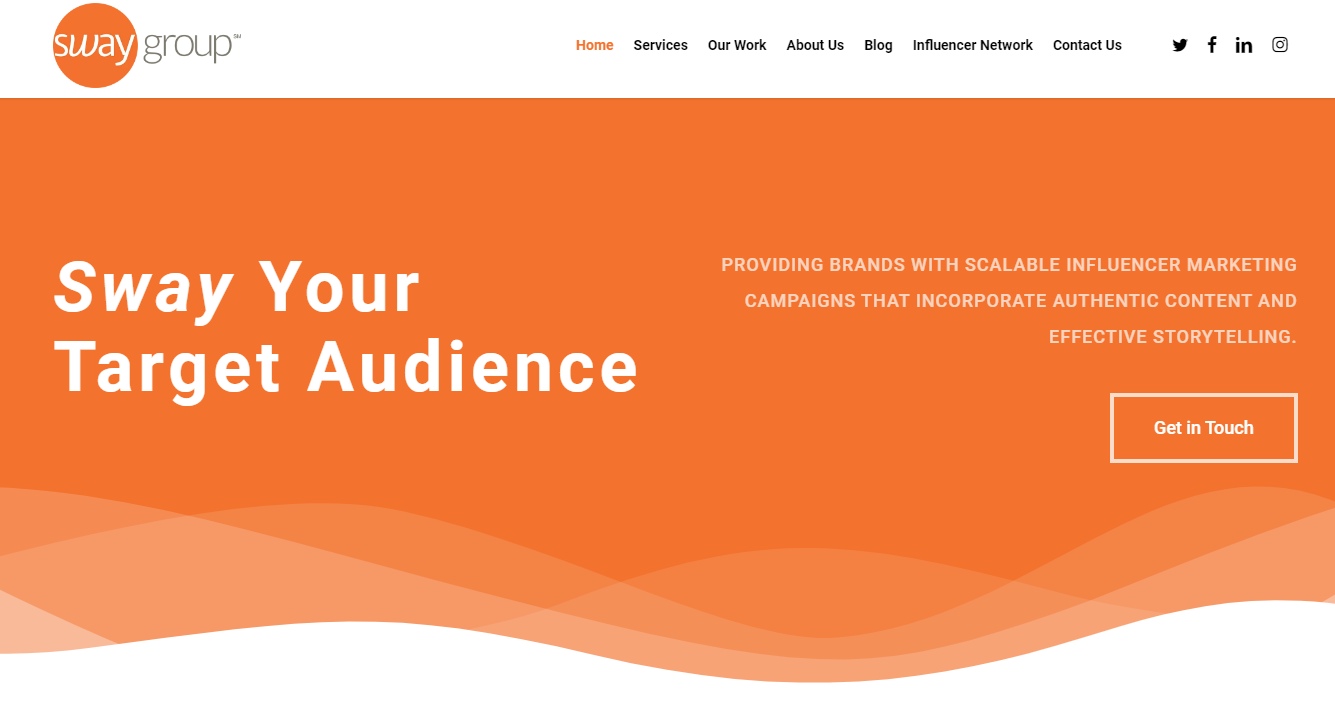 Influencer campaigns are more than just social media posts. You need true marketing partnerships to make them successful, and Sway Group has been providing this full-service approach since it was founded in 2011. Sway Group is a full-service agency that specializes in creating successful influencer marketing programs and partnerships with top fashion brands around the world.
When you work with Sway Group, they do not just go through the motions. Everyone in their team puts their heart and soul into every influencer management campaign because they believe that it is the most effective way to connect with customers, encourage followers, and generate sales. They have a deep understanding of the fashion industry and how social media works, which allows them to create campaigns that are both creative and effective.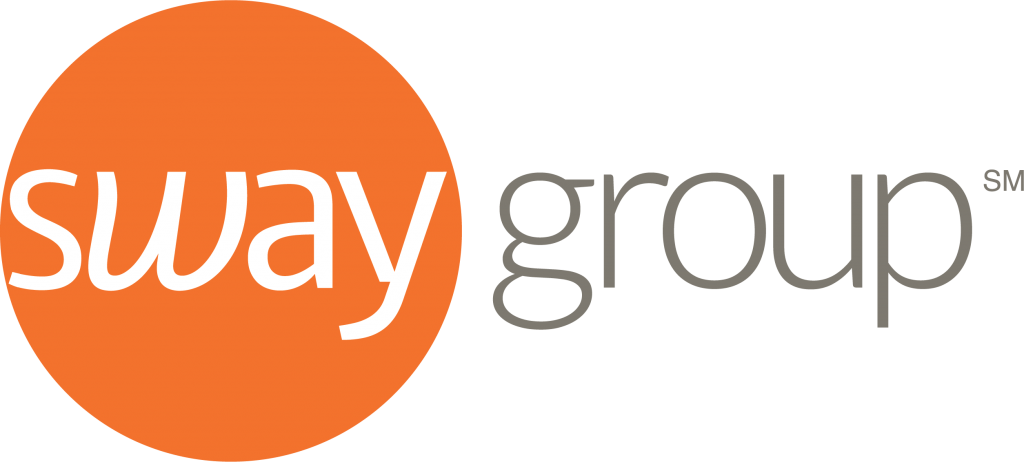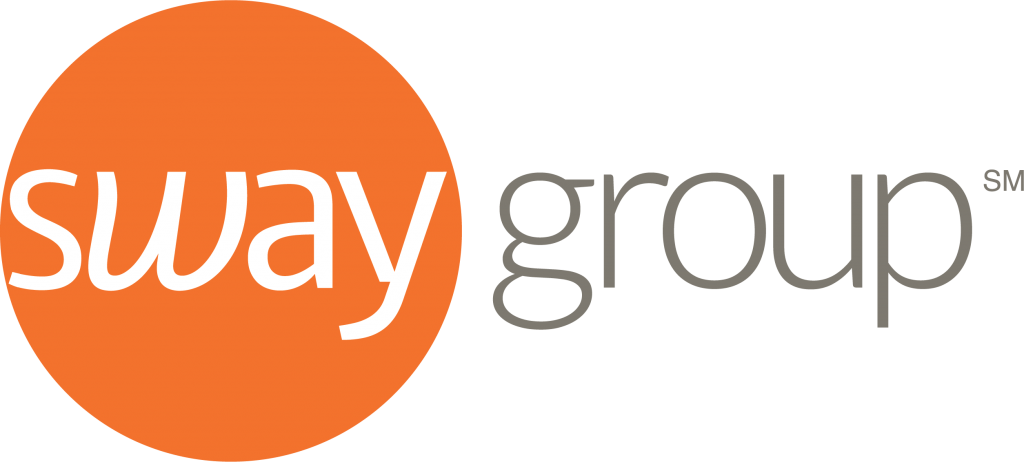 Sway Group delivers the influencer strategy and ROI your brand is looking for. Our network of over 30K US and Canadian-based influencers consistently produces top-quality branded content that exceeds …
---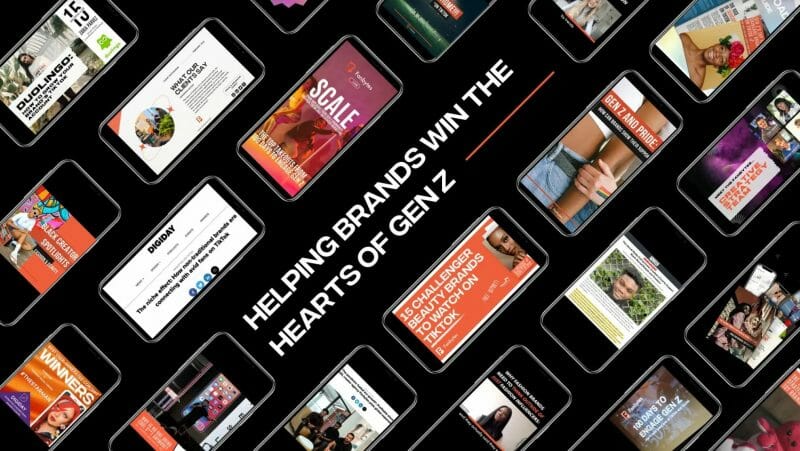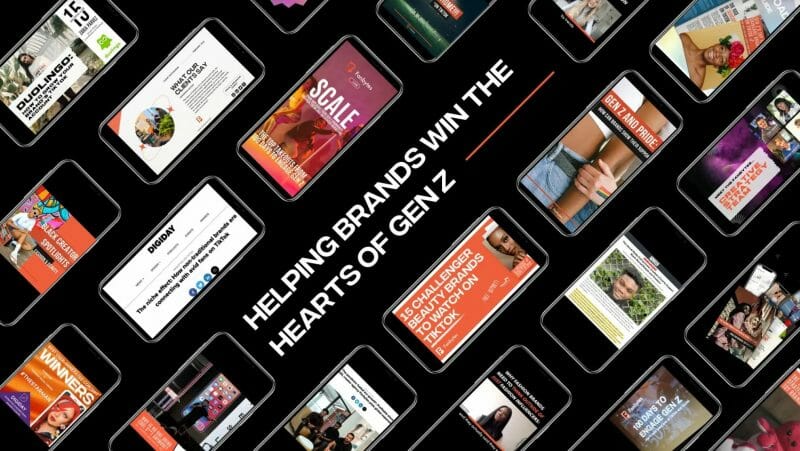 Fanbytes is an influencer marketing agency based in London that specializes in engaging the Gen Z audience and content creators on social media. Acquired by Brainlabs earlier this year, they have a team of seasoned professionals with years of experience working with top fashion and lifestyle brands. They are experts in creating influencer marketing programs that target specific demographics, interests, and even keywords to increase reach and engagement on your behalf.
Fanbytes boasts over 5,000 influencer collaborations, and they've worked with more than 500 brands, including Deliveroo, Sony Music, Burger King, Converse, and Ubisoft. They have a team of analysts who are constantly monitoring the industry trends to identify where consumers are spending their time online and, as a result, how you can improve your marketing efforts with influencers. As an agency that specializes in marketing on TikTok, Snapchat, and Instagram, their expert team will help you find the right influencer for your brand, then manage their marketing efforts in a way that increases reach, engagement, and conversion rates.


Fanbytes by Brainlabs is an award-winning influencer marketing agency that helps brands win the hearts of Gen Z on social media. Fanbytes by Brainlabs has been recognized by the likes of Forbes, Busin…
---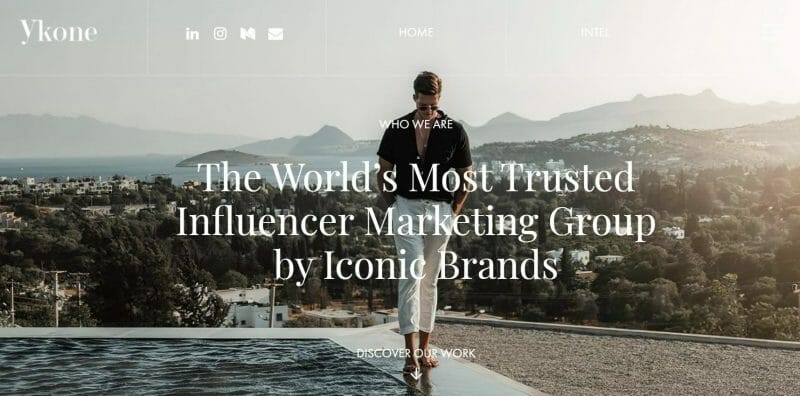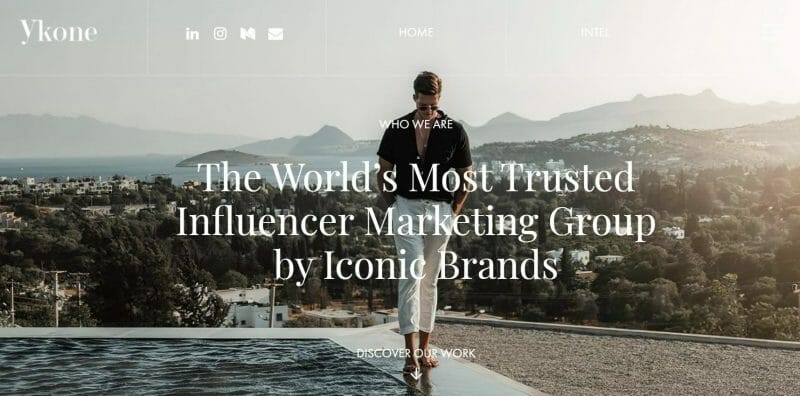 Ykone has been operating as a full-service influencer marketing agency since 2008 and has been considered one of the leading influencer marketing agencies for the fashion industry. That is because they have a lot of experience working with some of the world's most prominent brands that value the effectiveness of influencer marketing campaigns. Some of the brands they've worked with include Mac Cosmetics, Armani Beauty, Swatch, Chopard, Shiseido, Land Rover, Alexander McQueen, and more.
Ykone's team is made up of experts in different areas, such as social media, product development, and branding. This allows them to create tailor-made campaigns aligned with the brand's objectives and goals based on tech data provided. In addition to this, Ykone also offers SEO services. They can craft effective content that gets seen by their target audience on various digital platforms like TikTok, Snapchat, and Twitter. So if you are looking for an influencer marketing agency that can execute a high-quality campaign quickly while ensuring its impact is measured in real-time (and improved where needed), then Ykone may be the perfect choice for you.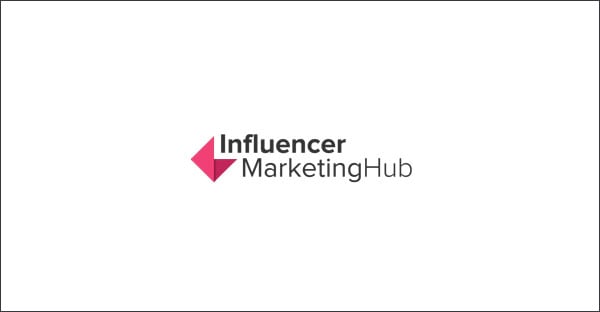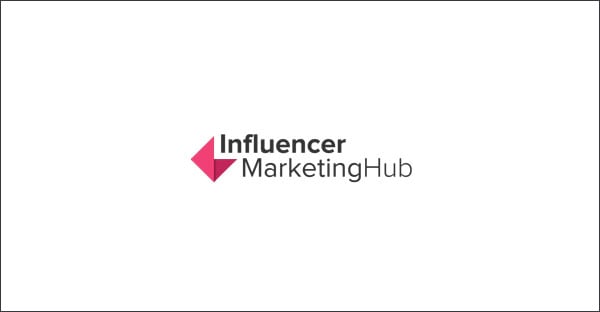 ---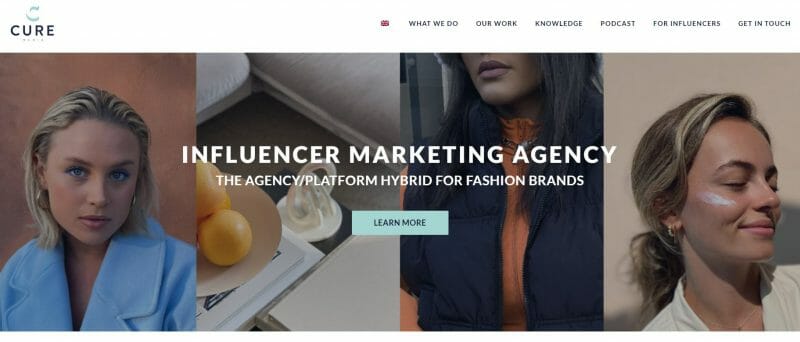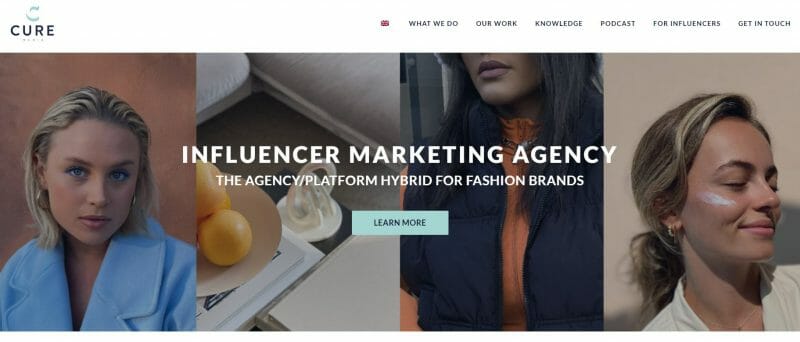 With the rise of influencers and social platforms, it's no surprise that fashion houses and brands are using these platforms to promote their products. Cure Media understands the power of bloggers, micro-influencers, and other influencers to help drive website traffic and conversions. From ideation to activation of campaigns, their team takes a holistic approach to influencer marketing that engages key customers and drives conversions.
Diversity is valued at Cure Media, and they take into account this perspective when crafting a campaign. This not only provides influencers across the globe the opportunity to share their voice but also creates a more diverse audience that is better engaged with the brand. Moreover, when it comes to metrics, the company focuses on key performance indicators like Facebook engagement, Twitter followers, and organic website traffic. These not only help influencers measure their success but also help fashion brands see the impact of their campaigns on the ground. This, among other influencer marketing strategies, is what has helped Cure Media grow from a small startup to one of the leading fashion influencer agencies around.
---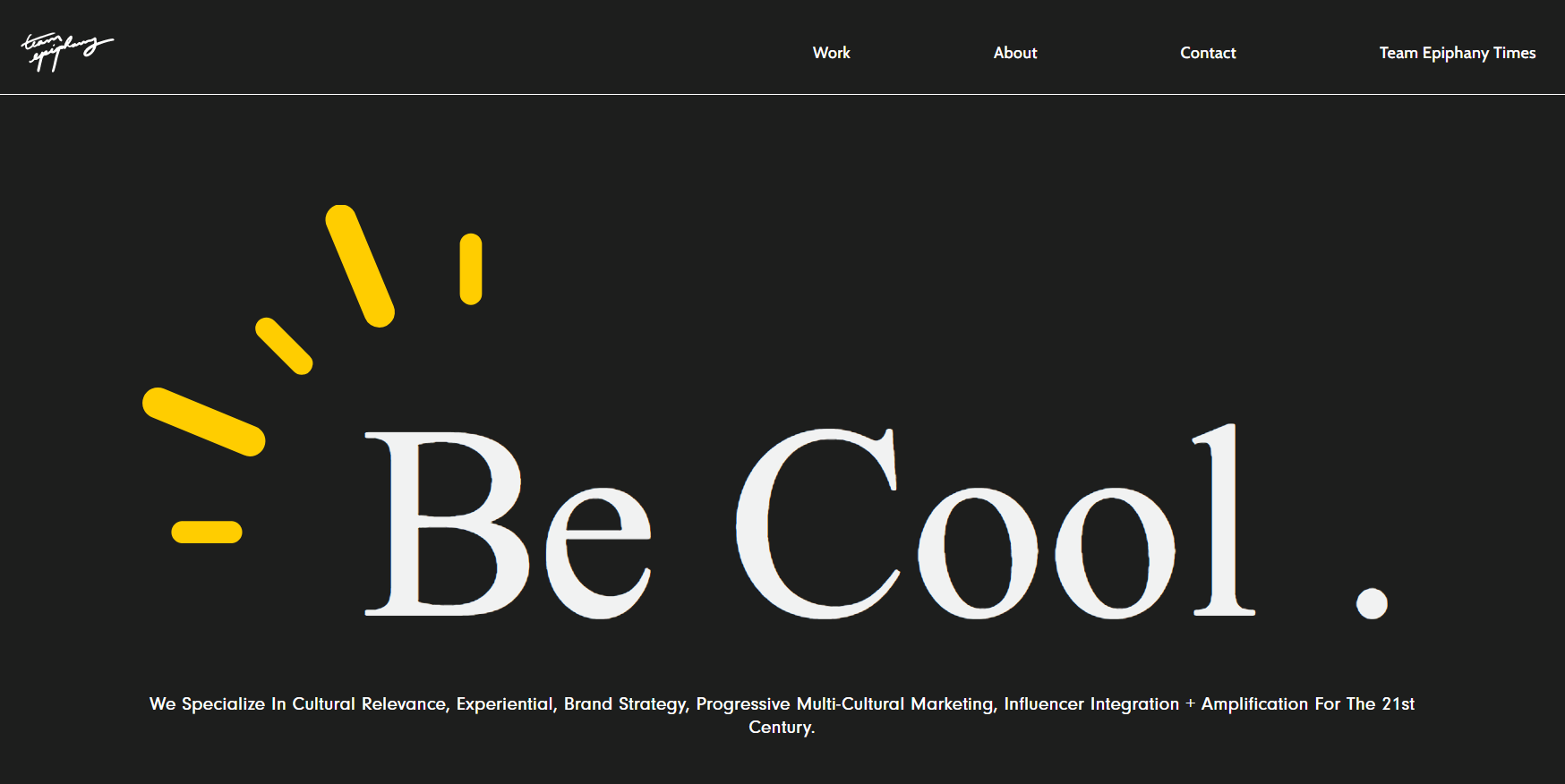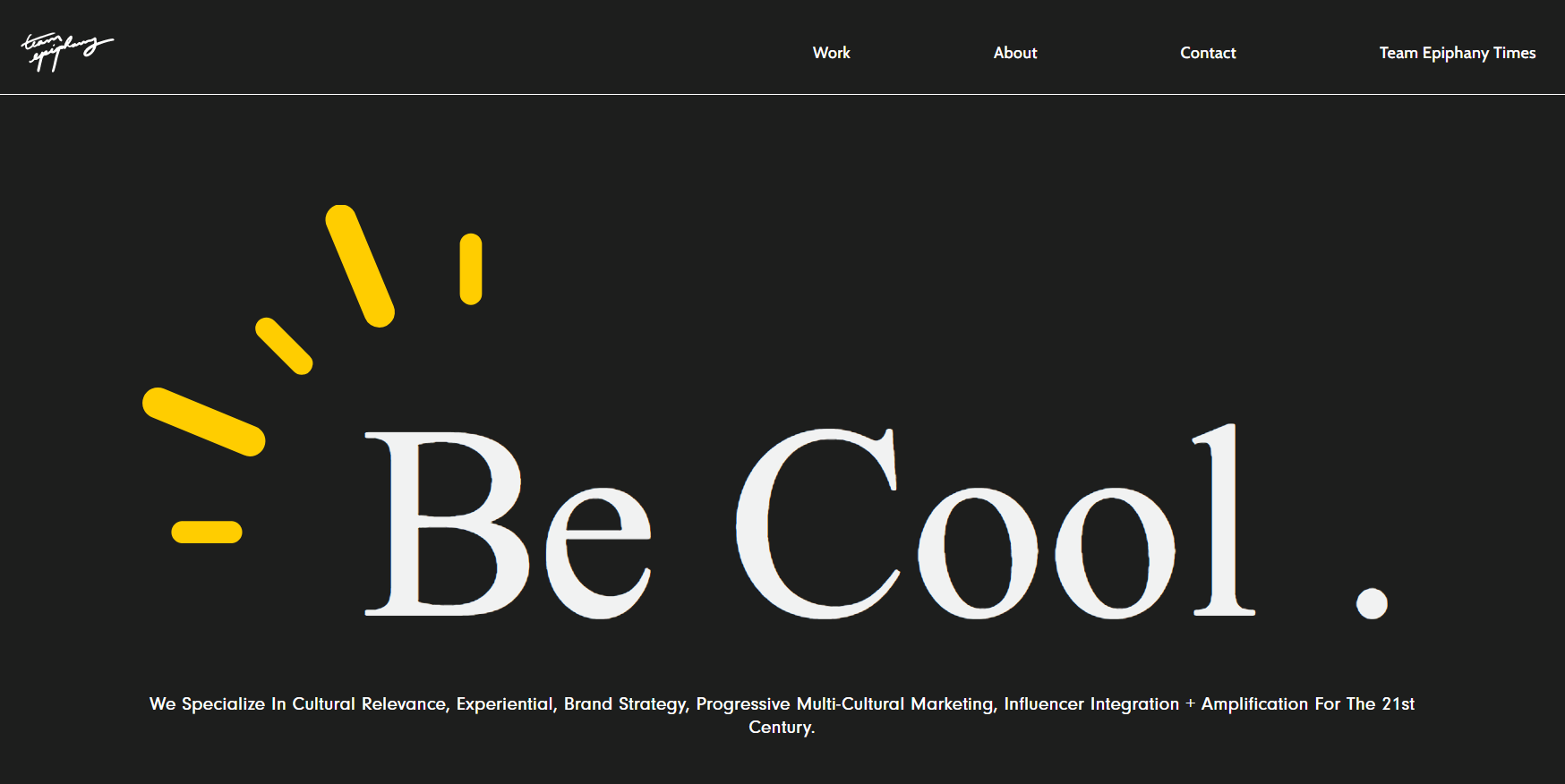 Influencer marketing is the new thing, and Team Epiphany was way ahead of its time. The digital marketing agency was established in 2005 by creative minds who recognized that personal relationships could make magic happen for your business-driven goals. With one holistic team capable of conceptualizing ideas at an exceptionally fast rate, their campaign performance and optimization skills are an asset that can benefit any business in the fashion industry.
When it comes to influencer marketing, Team Epiphany is the go-to agency for all your social media needs, from ideation and targeting to campaign execution and measurement. Their team understands influencer marketing on a deep level, which gives them a distinct advantage in creating effective partnerships and driving award-winning results.
---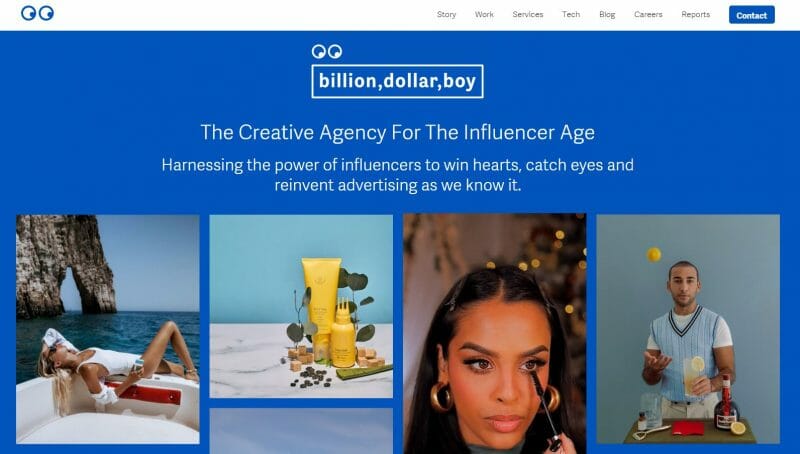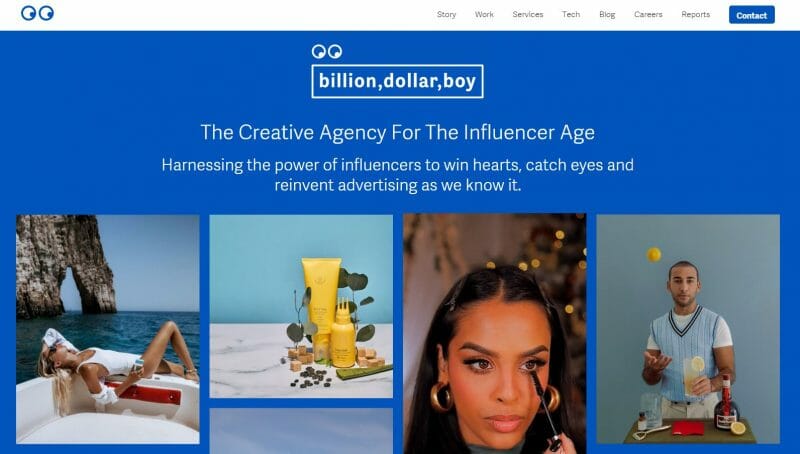 Billion Dollar Boy is a full-service influencer marketing agency that specializes in creating interactive campaigns for the ever-changing social media platforms in the modern world. With offices in New York, London, and New Orleans, they have helped their clients target a global audience by leveraging influencers from different industries.
When it comes to the fashion world, content creation, social media outreach, and influencer management are some of the core services offered by Billion Dollar Boy. Whether you're looking for a one-time campaign or an ongoing partnership, their team can provide you with all the resources needed to make your campaign successful.
---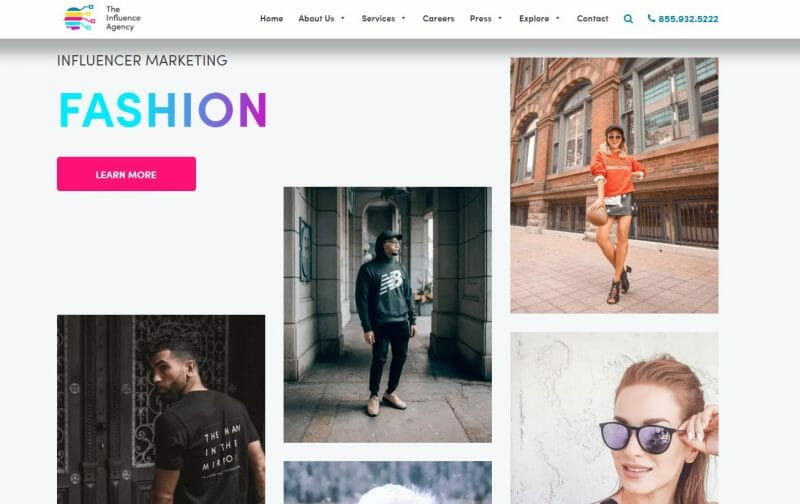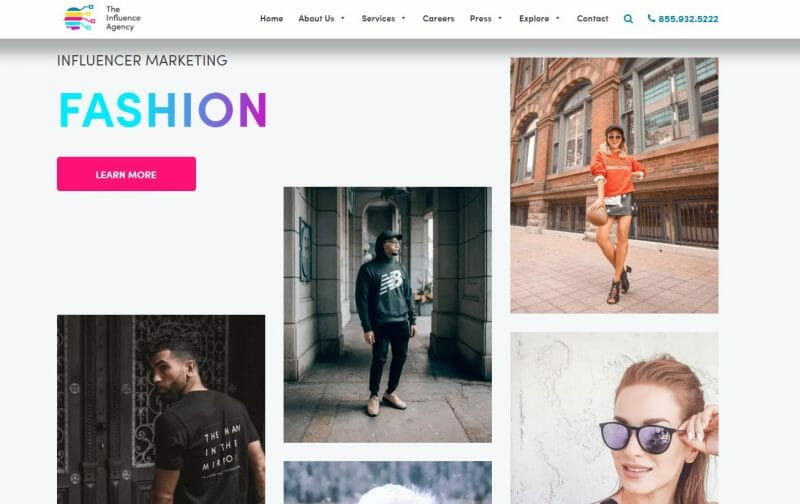 The Influence Agency specializes in connecting brands and social media influencers with one another to help build brand awareness and create more engagement rates for your key demographic. As one of the top influencer marketing agencies around, they have a thorough process that goes beyond simply targeting influencers and landing them campaigns. The team takes into account the entire influencer marketing ecosystem, from engagement and measurement to ROI, to create a successful campaign for your business.
When it comes to metrics, The Influence Agency does not stop at likes or retweets. They also take into consideration comments, shares, and other metrics that can help brand ambassadors perform their marketing role more effectively. They have a network of influencers across various industries aside from fashion, such as beauty, celebrity, fitness, gaming, lifestyle, and travel.
---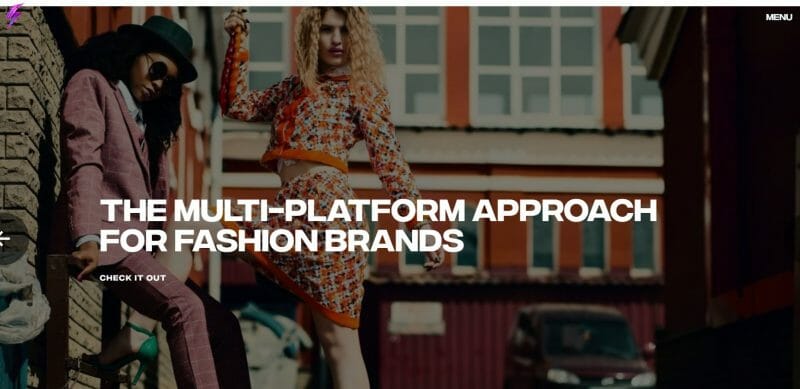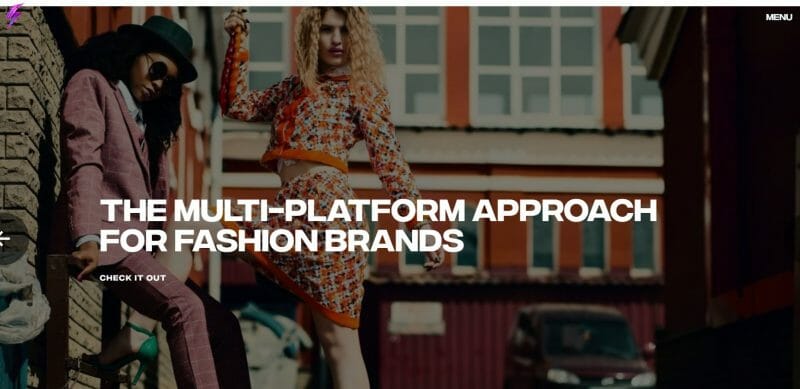 Socially Powerful is an innovative company that specializes in social media marketing for fashion brands. As one of the top influencer marketing agencies, they understand the value of leveraging the power of social media to reach consumers and drive conversions. Alongside research and backed-up data, each marketing campaign by Socially Powerful is strategically planned to reach the right audience through the most effective channels. Using a combination of paid and organic promotion, among others, they ensure that each campaign achieves its desired results.
Additionally, Socially Powerful measures all aspects of their campaigns so that they can learn from their successes and failures to continue improving. Most importantly, Socially Powerful values transparency in its approach to influencer marketing, so you can be sure that all information related to your campaign is shared openly with you. This allows you to make informed decisions about where best to allocate resources and grow your business.
---
Why Fashion Influencer Marketing Is on the Rise
These days, fashion is all about personal style. Consumers want to see what their favorite influencers are wearing and how they style it. This trend has led to a rise in fashion influencer marketing. In fact, influencer marketing is forecast to grow to over $16 billion by 2022. This means that more and more businesses are turning to influencers to help promote their products.
Here are five reasons why fashion influencer marketing is on the rise:
1. People are more interested in what they see on social media than ever before
Consumers today are incredibly connected, which means they are constantly monitoring what is being said online. This includes everything from politics to celebrities to fashion trends. Consequently, when you see an influential person wearing your product, it gives consumers a sense of legitimacy and trustworthiness—two key factors when it comes to purchasing anything online or in-store.
2. Influencers are more prolific these days
Back in the day, one or two influential people could make a big impact on fashion trends. However, today's influencers are more prolific and have larger followings than ever before. This means that they can spark wider fashion trend changes with just a few posts or interviews.
3. Fashion is now all about personal style
When it comes to clothing, consumers no longer feel constrained by what society dictates as "in style" or "the latest thing." As a result, there is an increased demand for fashion influencers who can help consumers embrace their personal style identity.
4. Fashion influencer marketing appeals to a variety of consumers
While some people may be interested in learning about the latest fashion trends, others simply want to look stylish and fashionable without spending a fortune. This explains why fashion influencer marketing is popular with both Generation Z and millennials, who are especially active on social media.
5. Fashion influencers can drive traffic to your site or store
One of the main benefits of working with an influential fashion blogger or influencer is the ability to drive traffic to your website or store. This can be done through posts featuring your product, interviews with customers who have purchased it, or even just general trend coverage.
Truly, engaging with the top influencers in fashion allows you to tap into this trend and reach a wider audience. Not only that, but influencer marketing is also an effective way to build brand awareness and create long-term relationships with customers.
---
Final Thoughts
Doing business in the fashion industry requires both creativity and strategic thinking. In this day and age, it is essential to engage with the top fashion influencers and tap into their vast knowledge to reach a wider audience. By doing so, you can ensure that your product or brand is seen as innovative and stylish—two traits that are surefire ways to attract customers.
The list above provides a few of the best fashion influencer marketing agencies out there. There are so many options when it comes to finding the right agency for your brand, but once you select one, you can ensure to stay updated with the latest fashion trends and marketing opportunities. At the end of the day, it is all about getting the most out of your investment and leveraging what is best for your business.